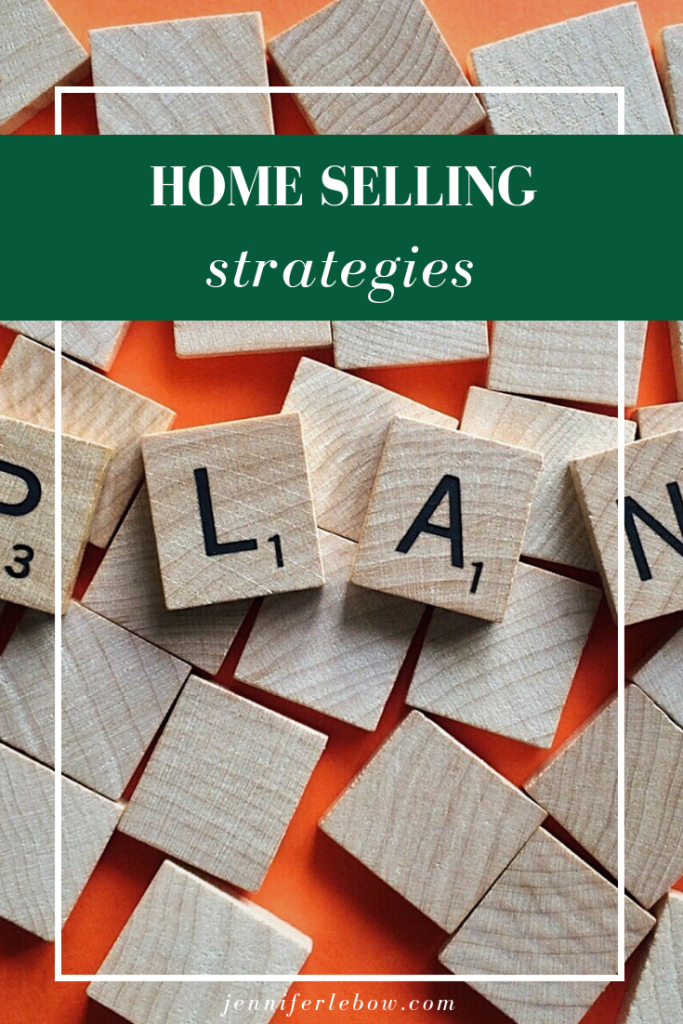 Strategy of Home Selling
You can find lots of pointers out there for home sellers. Most sellers concentrate on the most practical, tangible ones first. Click here for guidance on how to put you home in "showing" shape. Be sure to consider the interior, exterior and the property as the condition of all of those areas impact the buyer's opinion. Once you're well on your way to cleaning, tidying and taking care of repairs, you might start thinking about strategy as it relates to marketing. Each real estate agent may have different ideas of how to promote the best features of your property (and how to overcome the worst) and should have creative marketing methods to get your home noticed and to bring buyers into it.
How will you negotiate the offer and inspections?
Once you have an offer, you will likely discuss strategy with your agent as it pertains to negotiating. There is plenty of psychology involved and the specifics of your particular market and your individual home will guide negotiations. If you have multiple offers, for example, your agent may suggest a different tack than if you have a single, very low offer. During the second negotiation period which takes place in response to the home inspection, it's important to consider strategy yet again!
What would a buyer think?
Personally, I think asking yourself this question is the very best strategy when preparing to sell your home. If you can put yourself in the buyer's shoes, you will make the best decisions. This article mentions curb appeal, how important it is to have the house as clean as possible and why you should consider staging, all of which I mentioned above. Most buyers are looking for more space and would like something newer and less "used". Thinking about how to make your house seem bigger and newer is a great strategy.
Another "think like a buyer" topic this article suggests is preparing to be inconvenienced by showings–if you were a buyer and were turned down for a showing when it was convenient for you, you might not return to that property–you might see the others on your list and choose one of those without ever seeing the one that declined your appointment request.
Another great piece of advice is to remove things that will be excluded from the sale (like a chandelier, for example) and replace them before pictures are taken and showings begin. If you were a buyer, you might not like seeing the house one way and then learning that "what you see is not what you get". Finally, (and this is something I always ask my clients to provide) this article suggests a "Why we've loved living here" piece. Whether it's seeing the sunrise in the winter or taking part in the neighborhood book club, let buyers know the special features of the house/property/area that might not be obvious.
Strategic topics to consider
Some more detailed topics which you might want to consider when determining your home selling strategy include:
Why you might not want the agent present during showings
How to landscape to your best advantage
Which things should be fixed before you list
Home improvements that pay you back
How to stage your home to sell
Using a pro/con list to see your house objectively
Selling a house is almost always stressful. Decrease that stress and increase your chances of a quick sale that maximizes your net proceeds by employing a strategy. You should be creating a plan before the house ever hits the market (staging, scoping out the competition, making repairs, considering best and worst features). You'll also want to talk to your agent about how to best position and market your property once it is available for showings. It's equally important to review the feedback and activity and revisit and adjust the plan if necessary.