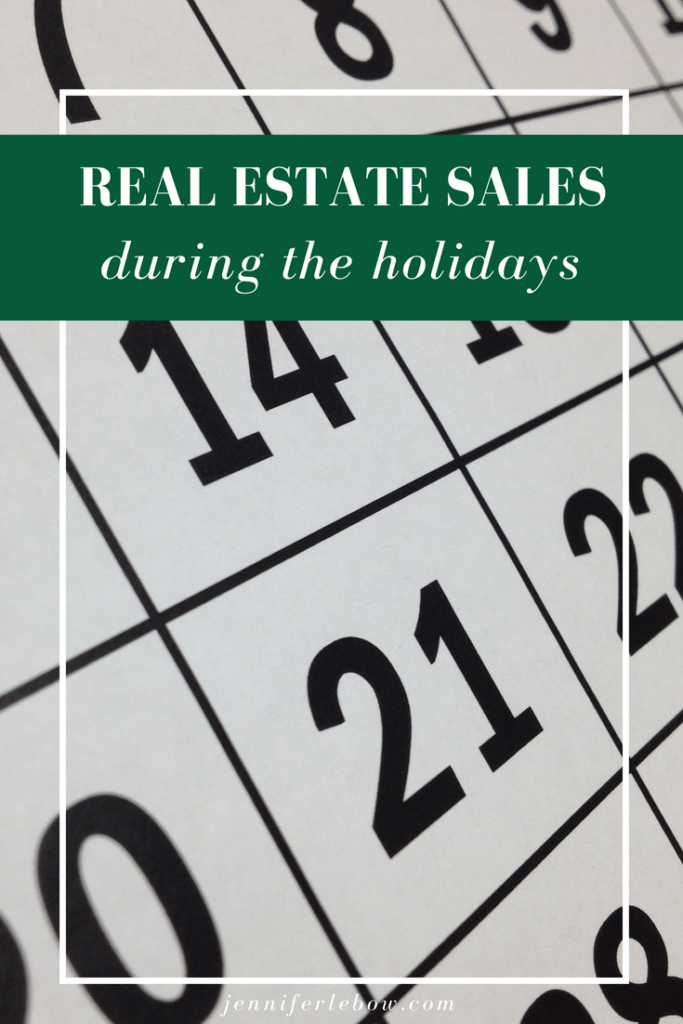 As my manager always says, "Homes sell every day of the year." While that's true, there are certainly busier and slower market seasons. Typically, from Thanksgiving through the beginning of January, there is very little activity, at least here on the Main Line. That means few new listings, few showings and few sales. So sellers don't have a lot of people looking at their listings and buyers don't have much to choose from. However, there is certainly less competition from other buyers and there are fewer competing listings.
If you are a seller and your property is listed during the holiday season, you may need to get creative. First, beware not to get too crazy with decorations as "over the top" can be a turn off to some buyers. Also, consider the weather: if it's snowy, it can be challenging to keep the floors clean, so if you do have showings, be sure to wash the floors and put away bulky coats and boots. It's also a good idea to request that visitors remove their shoes or wear booties to keep it looking nice. Also, remember the days are short and many people come to see houses after work: you want you house as well lit as possible, so make sure all lights have as high wattage bulbs as they can take and that they are all working. Does your neighborhood have any kind of holiday events? If so, be sure to leave information about those happenings with the marketing papers. You may choose to offer an incentive to sell before the end of the year (sometimes, if there's a "special" with will only be valid for a set period of time, it can motivate a purchase). It could be a closing cost credit, home warranty for the first year, snow plowing for the rest of the winter….think outside the box.
Are you considering buying at this time of year? Keep in mind that, for tax reasons, it is often to a seller's benefit to sell before the end of December. This consideration can be a potential negotiating tool. Also, find out when the seller would most like to close. Maybe the family would really like to stay in the house to celebrate the holidays–if you can offer a closing date that they like, they might be willing to take a little less money. You could also see if they would like to close before the holidays but have a lease back so they could stay there to celebrate and not feel displaced at this time of year. This timing may also matter for school purposes; if the sellers have children who will need to switch schools, they might prefer a closing date before the kids go back in January.