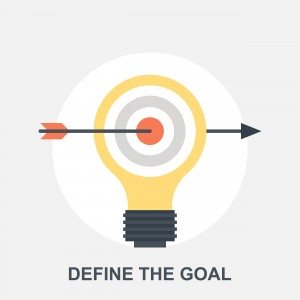 When you ask most sellers what their main goal is, net proceeds on their sale is the number one concern. However, I try to have sellers focus on the real goal behind that response. More accurate responses to "what is your objective" include:
I can't stand my commute.
A quick sale is the primary goal here. Maybe, if the net proceeds aren't quite as high as desired, this seller would be satisfied to spend slightly less than he is currently planning if it shortens his commute appreciably.
We want our kids to start school next year in a better school district, so we need to be in a new house by late August. Timing is the key here, so this seller's focus will be on settlement date–he'll want to get the house sold fast enough to meet his timetable to buy in the preferred district, but will probably also not want to settle prior to the end of this school year (so his kids can finish the year in their current district). He may have to price his property on the lower end of the value range to increase his chances for a quick sale with a buyer who is flexible enough to meet his settlement date constraints.
I've been here 17 years. I need to sell before I have to do any more repairs. The roof won't last much longer and it's going to need a new furnace. This scenario speaks both to timing—a quick sale would be great—and possibly accepting a lower price to offset some of the aging systems a buyer will be concerned about, since the seller can't afford to repair/replace anything. One option here would be to offer a seller's assist to cover some of those costs.
I want to buy a home currently under construction before another buyer gets it but we it won't be finished for 4 months, so we can't move until then. 

In this case, someone willing to do a longer settlement or possibly a lease back would be an attractive buyer, even at a slightly less than ideal price.

I need to walk away with at least $___ to put a down payment on another house in this area with the amenities I want. If I can't get $___, it doesn't make sense for me to move. This one is a straightforward net proceeds situation.
So understanding a seller's motivation is vital to my ability to best help him meet his goals. That information informs my pricing, marketing, and negotiating (both the offer and, potentially, the reply to inspection). The conversation can also be beneficial to a seller who isn't necessarily clear on why he is seller or what he is trying to accomplish. It forces him to think carefully about his reasons for selling, which allows us, as a team, to make decisions that best meet his needs.