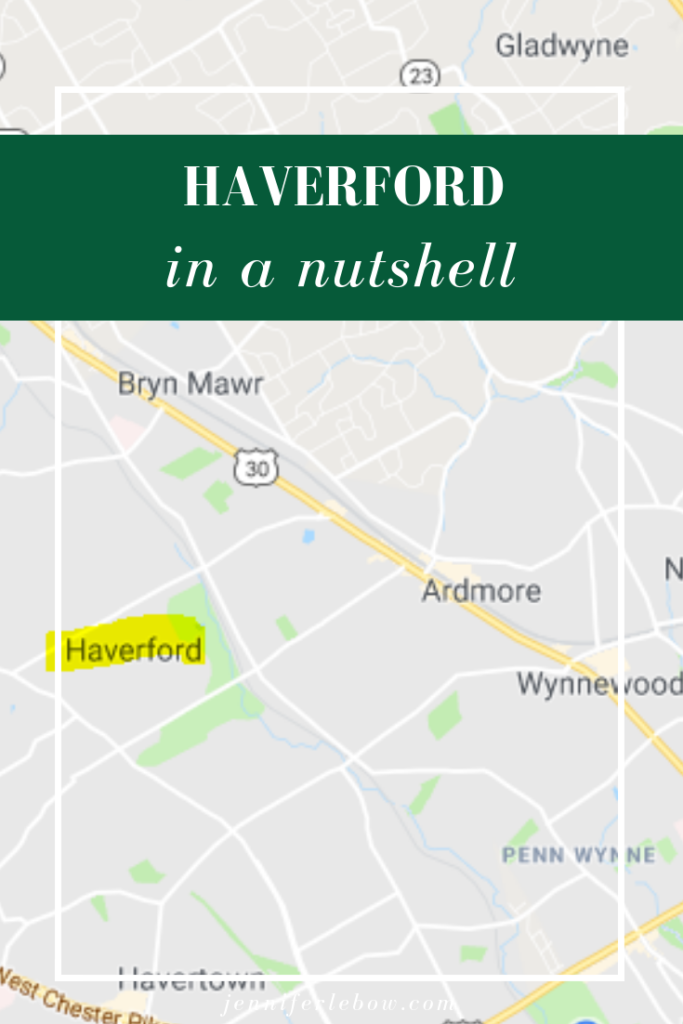 Neighborhood in a Nutshell: Haverford
General Vibe
Haverford's north side is an enclave of some of the most beautiful (and costly) historic estates on the Main Line. The vibe is genteel and sedate. To the south, near Merion Golf Club, is more accessible, though still full of many elegant, large homes. Haverford College and upscale shopping at Haverford Square contribute to the sense of a well-educated, well-heeled population.
Housing
Many old stone and old stucco homes can be found in Haverford, some on several acres. The houses are almost exclusively colonials—ranches or split levels are hard to find. While there are some more affordable areas closer to the Lancaster Avenue corridor, prices tend to be high here.
Fan Favorite
Haverford College trail. The college allows the public to use the trail that winds through the campus (and even leashed dogs are allowed). Runners and walkers alike enjoy the variety of terrain. Some sections are paved and others are wooded and packed earth. It is a scenic, pleasant loop and the community benefits from the college's willingness to share it.
Don't Miss
Merion Cricket Club. Even if you have no interest in belonging, the Frank Furness-designed building is spectacular. It was added to the National Historic Register in 1987. They offer not only tennis and golf, but paddle tennis, squash and cricket. If you've never seen cricket played, it's pretty interesting to watch a match!
Best Kept Secret
Unexpectedly sandwiched between Montgomery Avenue and the Haverford Train Station, is a tiny, but lovely park. It was designed to be heavily treed in order to attract the many birds that help make it an oasis in an otherwise busy spot.
Fun Fact
"Haverford" is Welsh for 'the goat's ford".
Read more about Haverford here, and for a more in-depth summary with pictures, click here. You might also want to see what Wikipedia has to say.
If you are curious about other Main Line towns and neighborhoods, please take a look at my Main Line Neighborhood Guide.
Please contact me for more information at 610 308-5973 or jen@jenniferlebow.com.
If you are relocating to the Philadelphia/Main Line area, please go to my relocation tab.  If you'd like to and read other blog entries related to relocation, please scroll down a couple of lines and click on RELOCATION (to the right of FILED UNDER). Thanks!