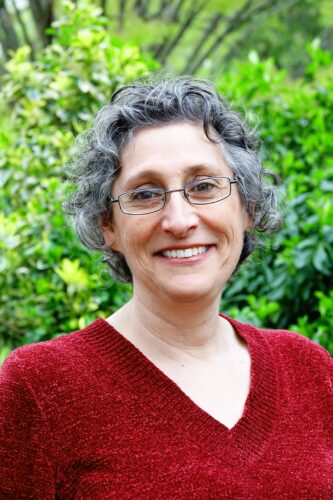 I was born and educated on the Main Line.  Other than four years at Cornell, followed by six years in Portland, Oregon, I've spent my life in this area. I have been back permanently since 1997 and have raised my three daughters here.  I'm an expert on the Main Line neighborhoods and I don't just mean where they are geographically–
The kind of "insider information" I'll share with you includes:
How far commutes REALLY are (and which back roads are the best)
Where the most convenient shopping and services are (as well as the hidden gems)
Which neighborhoods have block parties (and which are more private)
How the schools compare (and how to interpret the data)
This knowledge helps me market my sellers' listings, by creating a context for their properties. This same expertise enables me to help my buyers find not just a house, but also a community that's a great fit, since I recognize that "home" extends beyond the house itself.
I am the "neighborhood guru".  I am committed to ensuring that the "neighborhood" aspect of a home receives the attention it deserves.  Selling buyers a house they love in neighborhood that doesn't fit them is not a success. I have developed a compendium of neighborhood information and a specialized process to help buyers understand the nuances of neighborhoods so that they find a house they love in a community they love. This area of specialization makes me particularly well-suited to work with relocation buyers. As a Relocation Certified agent, I can help them understand the differences between different areas and answer questions they may not have even thought to ask.  I also use my neighborhood expertise to help sellers highlight the benefits of their neighborhoods and demonstrate the values of their homes to potential buyers.
My clients know that I am committed to meeting their unique needs and expectations. The relationship between client and agent is inescapably personal and is founded on understanding, communication and respect.  In terms of how I work, I'm big on communication. First, I'm actually reachable! I answer my phone, respond to emails and texts, and don't leave you hanging.  Beyond responsiveness, I recognize that effective communication is built on listening well. I make a concerted effort to really listen to my clients' priorities, concerns, questions and opinions. Finally, I believe that straightforward, honest exchanges are the only ones worthwhile.
I understand that buying or selling a house can be very stressful and is the most expensive transaction most people ever make. Do I take it seriously?  Without a doubt.  However, I am an informal person and have discovered that balancing professionalism with a sense of humor creates the best working partnership.  It allows me to connect with my clients and get to know them better, which enables me to do my job more effectively. I try to help them relax, and, if possible, even enjoy the process.