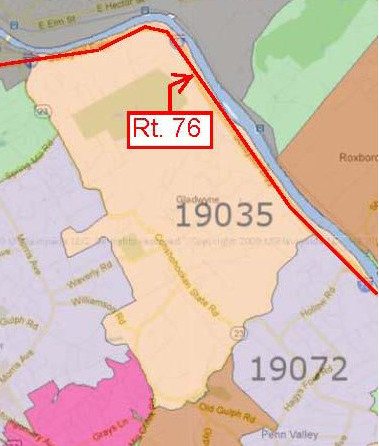 Gladwyne Highlights
Gladwyne, while not on the main train line, is still considered part of the Main Line and it is one of thevery oldest of its communities. All of Gladwyne is contained within Lower Merion Township. The older homes of Gladwyne tend to feel a little more modest in attitude (even if not in size or value) than in some of the neighboring communities, and, in general, residents veer away from the ostentatious (though there  are certainly exceptions to that rule!).  It is, indeed, one of the oldest settled Main Line communities.  It is not unusual for people in Gladwyne to own horses, and several properties are surprisingly large. The topography is hilly, heavily treed and boasts some tiny streets and even horse trails, like Stony Lane. The  western portion of Gladwyne is where you will find more of the older estates, including those on Merion  Square Rd. and many along Mt. Pleasant and Mt. Moro roads.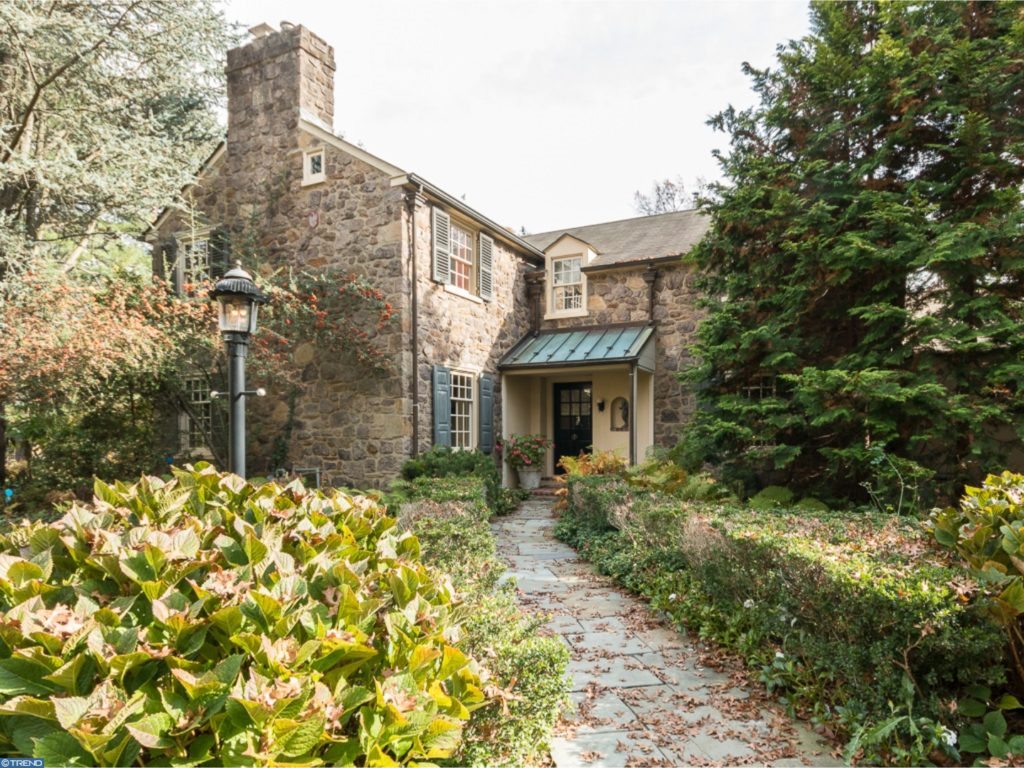 The town center has a bit of an English village feel to it. There is a gas station, a grocery store, a couple of churches and a synagogue, the library, the somewhat old-fashioned drug store, a bank, an upscale catering/charcuterie shop and the historic Old Guard House Inn. Some of the houses located near the town center sport quirky, old-fashioned features like dumbwaiters and cellar rooms dedicated to activities long-since abandoned.  Like Bryn Mawr, Gladwyne has a combination of old, gracious stonehouses and newer, often French provincial homes, designed to offer a luxurious lifestyle in a very private, residential area.
The most northeastern portion of Gladwyne is a little different; there is a newer  neighborhood across from the Philadelphia County Club with a little more of a development feel. The  houses there are mostly understated, but many are updated, featuring larger kitchens, family rooms and  closet spaces than many of their older Gladwyne counterparts. This area is more conducive to informal  neighborhood interaction than some others nearby. Just beyond, built up high along the cliff, is a new neighborhood of modern homes called Wesley's Run. Closer to the heart of Gladwyne, there is also the  recently built development at Fenimore, featuring large homes built in a French chateau style.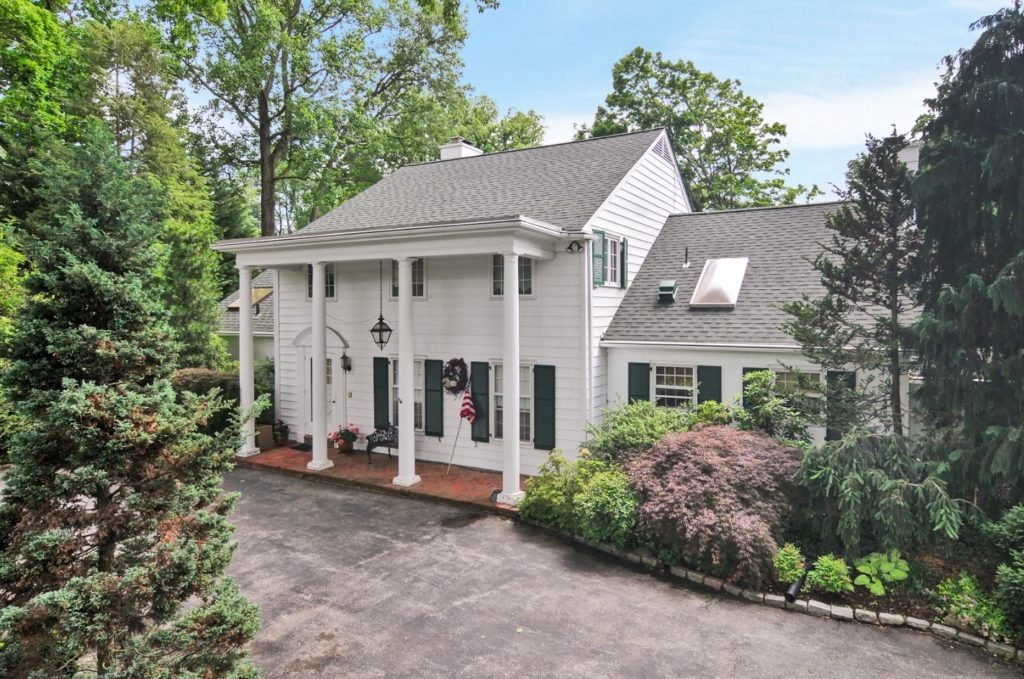 Gladwyne features Riverbend, a nature center with summer camp as well as special programs throughout the year as well as Bridlewild Trails, a wonderful network of walking/horse trails, and Philadelphia Country Club. Rolling Hill Park is the site of the Lower Merion Nature Conservancy and  is built around the ruins of some historic mill buildings.  Driving through parts of Gladwyne, do not be surprised to see the ruins of some of the old mills for which streets (like Righters Mill Rd.) are named.
Indeed, Gladwyne is home to the oldest standing residence in Lower Merion, the 1690 house.  Another "throw-back" is the creek crossing on Old Gulph Rd. between Mill Creek and Williamson that creates the Haverford-Gladwyne border. As long as the gates are open (until about 2005, motorists were left to use their own judgment, but too many made the wrong choice about whether the water level was too high to drive through), the roadway crosses the creek. That's right; you drive right through the water.
For more information about living in Gladwyne, click here.
Read more about Gladwyne on Wikipedia.
Gladwyne Neighborhood Report