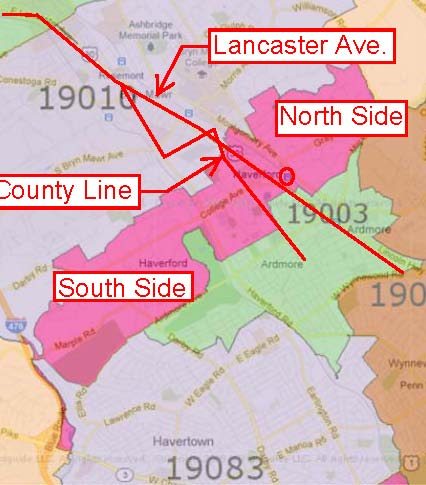 Haverford Highlights
Shopping: gifts, women's accessories, children's books, oriental rugs, outdoor sporting goods, clothing, jewelry
Food:  coffee shops, restaurants
Entertainment/Culture/History: Main Line Art Center, Merion Cricket Club, First Friday, Sharpe Bird Sanctuary, playgrounds
Like Ardmore and Bryn Mawr, Haverford is not entirely contained within one county. The north side, in Montgomery County (Lower Merion Township) is extremely desirable and expensive. The south side, while less expensive, does have certain enclaves of newer homes which are also in the million plus range. There are several condominium buildings clustered in the area along Montgomery Avenue, some with beautifully updated units. Major institutions include Merion Cricket Club, Haverford College and the Haverford School (boys).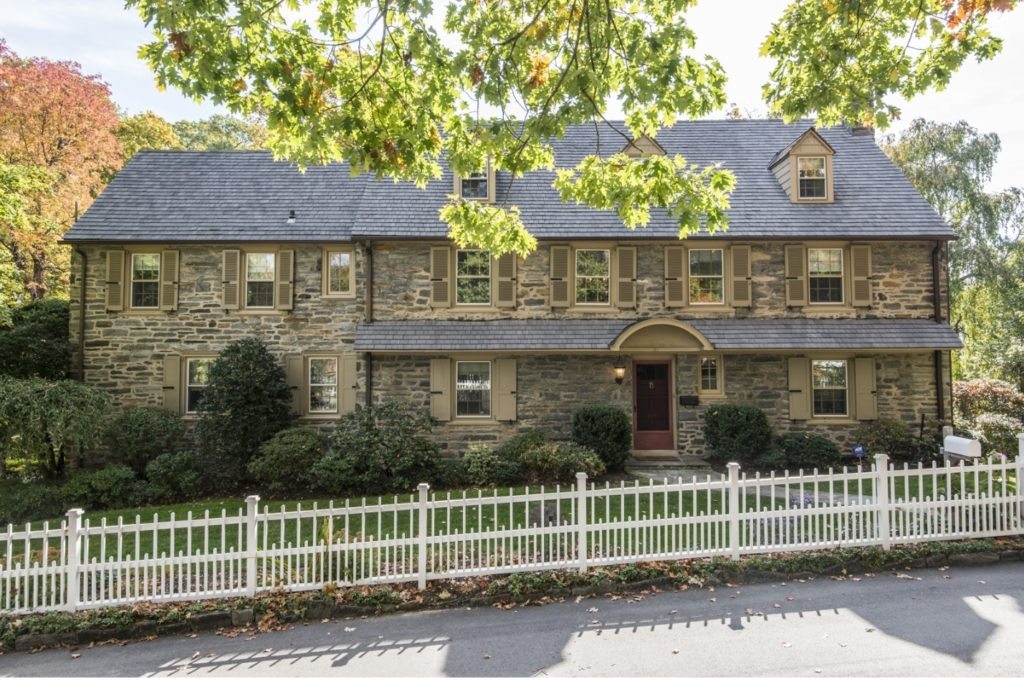 North Side Haverford
North side Haverford (Lower Merion Township) is tiny, but possibly the most sought after enclave on the Main Line. There are some truly magnificent properties here, some with enormous homes on them. The proximity to the historic Merion Cricket Club is one reason why there are so of these multi-million dollar houses in the area; the Cricket Club was a major social gathering destination in the 1800s when some of the original "summer homes" were built by wealthy Philadelphia families.  Haverford, while very small, requires excellent navigational skills or a good GPS; the streets wind and join and end—it's easy to  get lost even though you're never more than about ½ a mile from a major road.  Directly across from the main entrance of Haverford College is a shopping plaza with a few shops, a good lunch restaurant and Children's Book World, a terrific kids' bookstore.. The area surrounding Haverford College has some interesting older homes and while properties are well-kept, the landscaping tends to be a little less fussy and a little more "college professor-ish" than in other areas. Locals enjoy Haverford College's open-to- the-public walking trail and duck pond. There is also a tiny bird sanctuary directly across from the Cricket Club.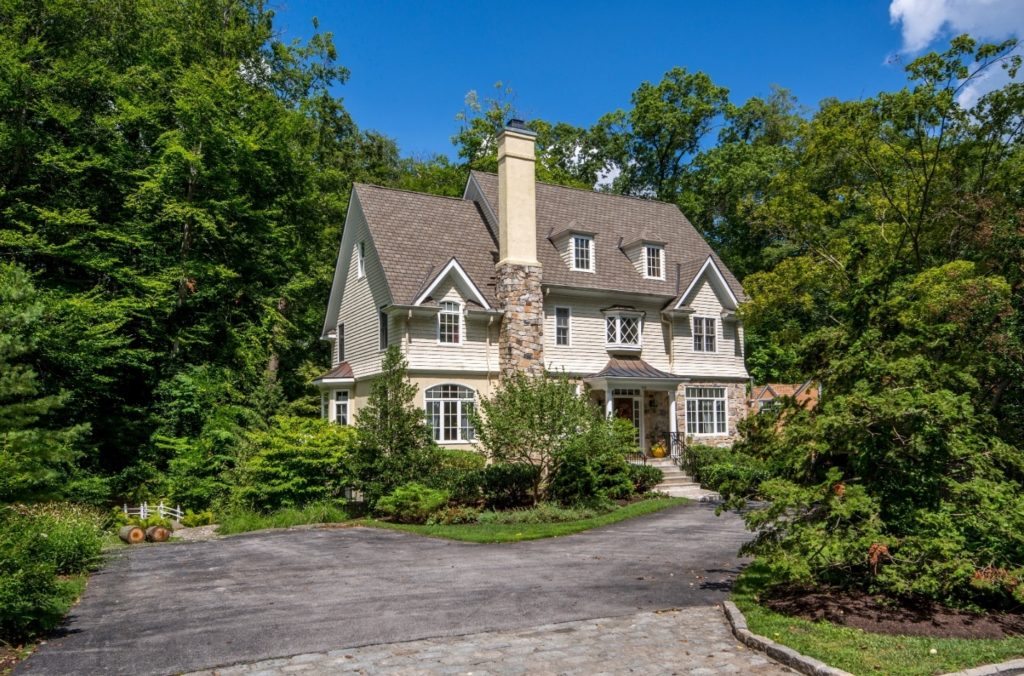 South Side Haverford
South of the college, in the Haverford Township section, lie the Merion Golf and Coopertown neighborhoods (both of which have portions found in Bryn Mawr, as well).  Merion Golf Manor and Merion Golf Estates feature houses close to the historic Merion Golf Club. Some of these homes are  more modest than others and there are some old estates tucked away in some of the streets closest to the green.  As in the Bryn Mawr section of Coopertown, neighbors tout the balance of privacy and friendliness in their neighborhood. Another lifestyle can be found at Haverford Reserve, a newer, luxury development with large, attached carriage homes (which look more like singles) as well as a high rise building catering to the 55+ population.

For more information on living in Haverford, click here.
Read more about Haverford on Wikipedia.
Haverford Neighborhood Report