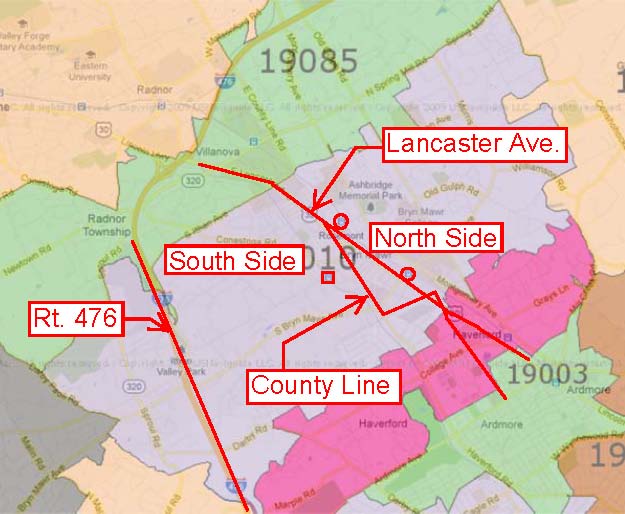 Bryn Mawr Highlights
Shopping: gifts, toys, pharmacies, athletic equipment, clothing, jewelry, electronics, office supplies, hardware, electric
Food: coffee shops, restaurants, supermarket, Farmer's Market (Saturday)
Entertainment/Culture: Movie theater, Harriton House, Twilight Concerts, First Friday, Idlewild Farm, parks/playgrounds, library, Ashbridge House
Click here to see my video of Bryn Mawr.
If you asked someone to name a single town that represented what Philadelphia's Main Line looks like, you might well hear "Bryn Mawr" as an answer. Like Ardmore, Bryn Mawr is not contained within one county. Part of Bryn Mawr is in Lower Merion Township, Montgomery County and part in Delaware County (in both Haverford and Radnor Townships). Rosemont, while it has its own name, is very small and falls under the same zip code as Bryn Mawr (19010) and many GPSs and other computers don't recognize it as distinct from Bryn Mawr, so I've lumped them together. Bryn Mawr is a historically significant locale; click here to find out more.
North Side Bryn Mawr
North side Bryn Mawr (Lower Merion Township) has a reputation for being a very prestigious address. To be sure, the very old, well-established north side has more old Main Line estates that most other towns along the Main Line and Bryn Mawr has 21 houses, buildings and institutions that are over 100 years old. Home to Bryn Mawr College and several private schools, it is a very desirable community. Some of the oldest historic buildings in Lower Merion are in Bryn Mawr like Harriton House, which has educational programs including demonstrations in blacksmithing and beekeeping. Idlewild Farm is another wonderful piece of Bryn Mawr history that is worth a visit, especially for their annual Easter egg hunt, complete with parachuting Easter bunny.
Many of the houses in Bryn Mawr are a little newer, but it certainly has its share of older homes as well, especially in the mansion category. There are some stone colonials, especially in the area behind the enormous and stunning Bryn Mawr Presbyterian Church. However, there are also some more modern homes (from around the 60s) including a few split levels and some large ranches. There are also some French-style cluster homes (attached, but not like a traditional townhouse) like those found at Hermitage. It is uncommon to find houses available for much under $600,000 and easy to find things well into the millions. Specific streets command high prices, even if a house needs some updating. In general, north side Bryn Mawr homes have a good amount of elbow room with convertible spaces depending on the needs of the residents and the phase of life they are in. Privacy is very much respected and peace and quiet are highly valued by its residents.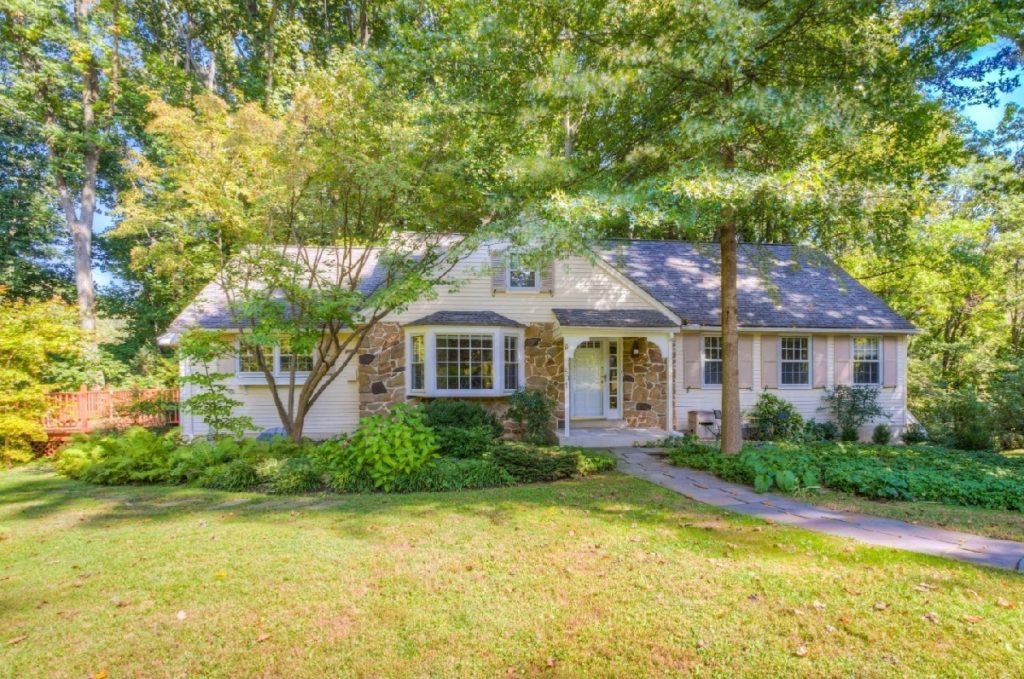 The physical landscape is lovely, with creeks and winding roads and old mills (or their ruins) and well-established trees. Due to the proximity of Bryn Mawr, Rosemont, Harcum and Haverford Colleges, there is a good deal of student housing, mostly in apartment buildings along Montgomery Avenue. There are also many individual apartments above several of the businesses on Lancaster Avenue. Ashbridge Park is a beautiful park just beyond the town center and has a fabulous, huge new play area as well as lovely grounds and a historic building which can be rented out for private functions. In addition to the colleges, there are several independent schools in Bryn Mawr as well, including The Shipley School and The Baldwin School (girls) which is housed in the fabulous building that was originally the Bryn Mawr Hotel.
One of the most appealing features of Bryn Mawr is its center, located, of course, along Lancaster Avenue. This retail area harkens back to the early days of the Main Line when services were clustered along this road for practical reasons (train location). The just-refurbished Ludington Library is beautiful and directly across the street from the train station and its parking lot, which, on Saturdays, is transformed into the Saturday Farmers' Market. . The Bryn Mawr Film Institute shows unusual films and sponsors some programs for young viewers. Bryn Mawr participates in First Friday along with Ardmore and Haverford. During the summer, there are also Bryn Mawr Twilight Concerts which occur on weekends throughout the season. This town is also home to the Clover Market, an outdoor weekly vendor gathering selling collectibles as well as artisan creations, food and other products. In this area, you will also find Lourdas, Freschetta, The Grog, Zoey's Kitchen as well as several other restaurants and the much touted Bakery House, so you won't go hungry in Bryn Mawr!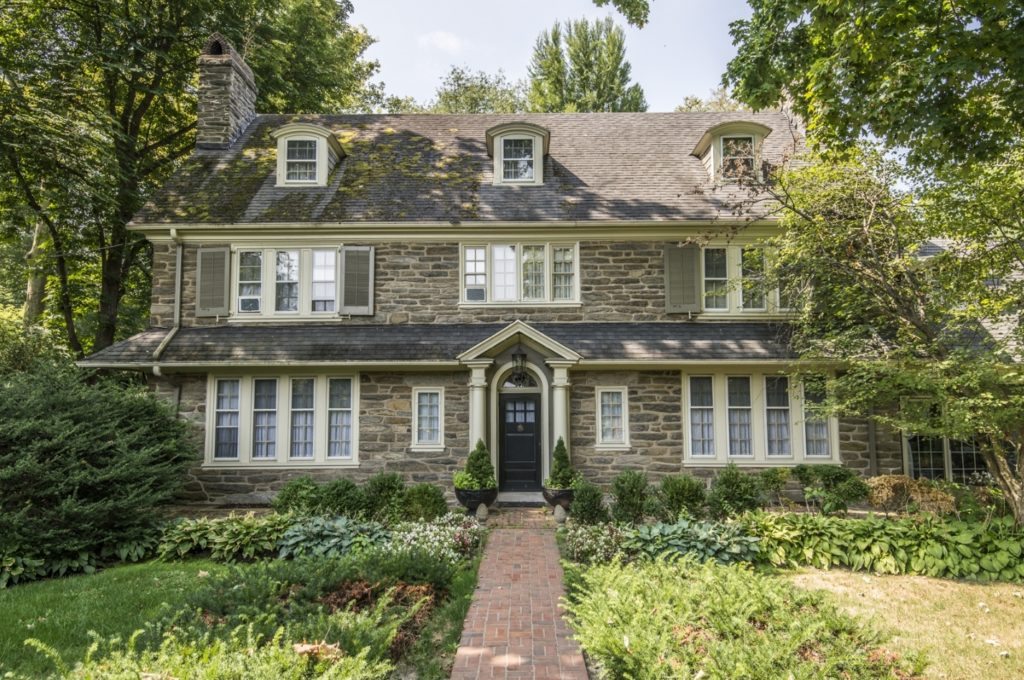 South Side Bryn Mawr
The most defined neighborhood of the small section of Bryn Mawr that is within Haverford Township (south side) is Coopertown. Coopertown is an area of exclusively residential streets with modest homes and a good mix of people. People who live here really seem to like the balance of neighborliness and privacy. Some of these homes may have a first floor family room, but most of them have fairly compact spaces and are traditional 2-storey colonials. Tucked away just behind Haverford Rd., Coopertown is quiet, but provides easy access to the 100 train line and the more commerce-driven sections. It is also very near Haverford College's open-to-the-public walking trail which is a favorite with locals. The Haverford Township side of Bryn Mawr has a different feel, but is definitely still the Main Line. As you'll discover, that term has a good deal of interpretation attached to it!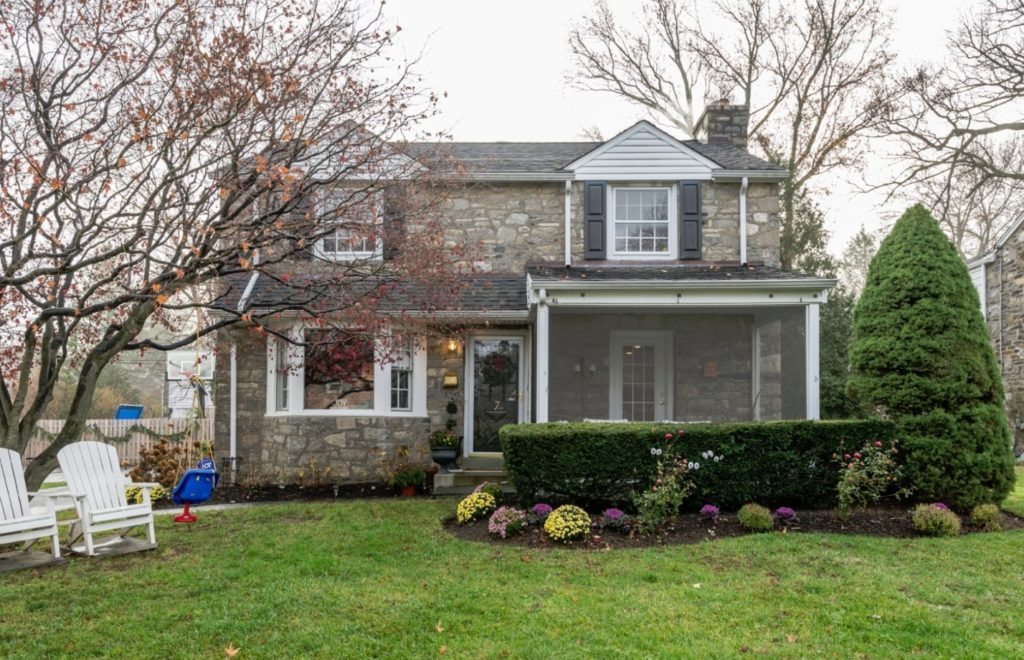 The Radnor Township section is more similar to the north side, with larger lots and more expensive housing than the Haverford Township section. Less "neighborhoody" than Coopertown, there are some lovely historic buildings (like St. Aloysius School, which is housed in what was originally the Main Line estate of wealthy newspaper publisher George Childs) and some subdivisions, though most are well-established and don't have that brand-new look about them). The Radnor Township section has no real town center and many of the streets, while not heavily traveled, do not encourage street parking. Most houses are newer with more modern lifestyles in mind—bigger closets and kitchens, more finished and finishable basements and more family rooms than found in other south side homes. Rolling hills and streams, trees and vistas and the fact that it is almost all residential make this area one of the most beautiful on the Main Line. Foxfields is a very desirable neighborhood as is nearby Cornerstone, both of which have homes around 20-40 years old in prices starting at about $600,000.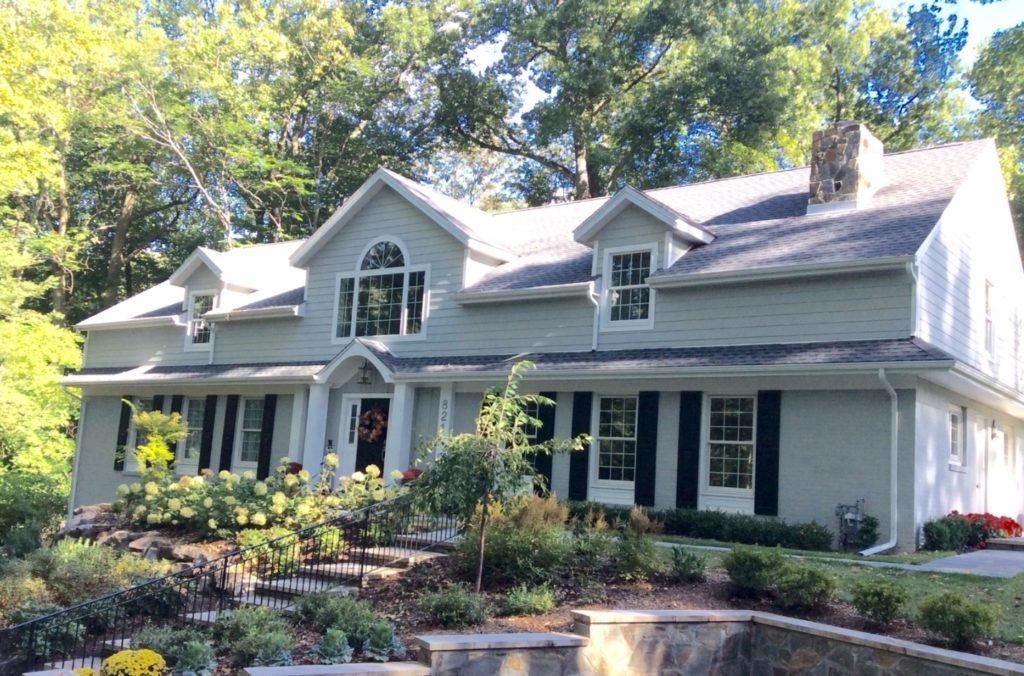 For more information on living in Bryn Mawr, click here.
Read more about Bryn Mawr on Wikipedia.
Bryn Mawr Neighborhood Report