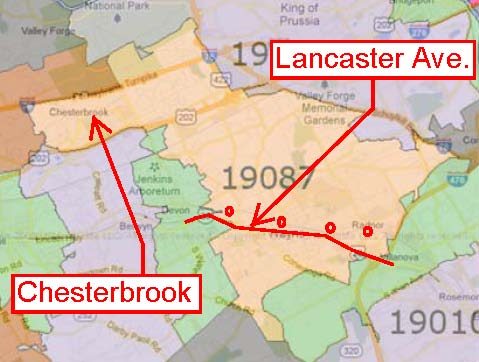 Wayne Highlights
Shopping: Specialty shops, antiques, bath and home furnishings, First Fridays, Eagle Village shops, Gateway Shopping Center, clothing
Food: The White Dog Café, Christopher's, yogurt/ice cream shops, fine dining
Entertainment/Culture: Wayne Art Center, Chanticleer, historic buildings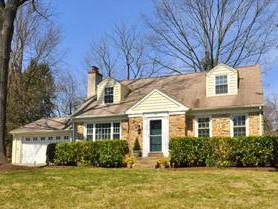 Click here to see my video of Wayne.
Wayne is one of the most popular places to live on the Main Line. It includes areas of Radnor, Saint Davids, and Strafford. There is a great array of shopping in Wayne and a hard-to-find blend of old and new. From the historic Anthony Wayne movie theater or the Wayne Hotel (over 100 years old) to Anthrolpologie and Lululemon, time spent in Wayne moves seamlessly between the two. The old stone library is now offices, and the whole downtown area has a very quaint feel to it. The Wayne business association has a good write up and video all about Wayne on its website.
If shopping isn't what you are looking for, a visit to Chanticleer gardens may be just the ticket. There are many good places to eat, from the White Dog Café to Christopher's. As is typical, all services from gas stations to supermarkets, salons and banks are available along Lancaster Avenue. In Saint Davids, the gateway to Wayne, is the Radnor Hotel, TJ Maxx, Bed Bath and Beyond, Home Goods and a supermarket.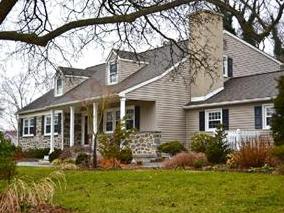 Wayne spreads across Radnor, Tredyffrin and Upper Merion Townships. That division means three different school districts, different levels of property tax and some very distinct neighborhoods. The easternmost section is often referred to as Radnor or Saint Davids. This area contains Cabrini College and Eastern University and some residential areas including The Woods,  and Strafford Village which has homes about 50 years old that are designed for medium to large families. There is a large park called Fenimore Woods here and a golf course. South of Lancaster Avenue is called, quite simply, South Wayne. Some of the homes there are smaller and closer together, reminiscent of city living, but once you travel a few streets to the south, it is again bucolic with larger properties.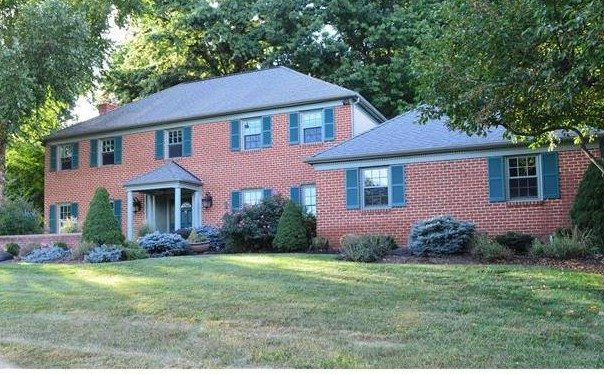 North of Upper Gulph Rd. and further west, Wayne is part of Tredyffrin Township. Colonial Village is located in this area, with homes built between 1940 and 1960. Some are more modest family homes, some are grander. The Shand Tract is located a little to the west. It, like the Deepdale neighborhood is very community-oriented and there are neighborhood parties and gatherings and Easter egg hunts. Both of these areas have somewhat narrow, streets with few sidewalks. They are heavily treed and very residential.
Houses in all of the aforementioned areas vary greatly in style. There is a lot of stone, many colonials, but you will also find split-levels, ranches and bungalows. Properties are usually around 1/3 acre or more. Larger homes (with larger price tags) can be found in walking distance to downtown Wayne as well as up in the northern enclave of Glenhardie, which is also home to a country club. Trout Creek runs through the Glenhardie area adding scenic interest (though potentially wet basements!).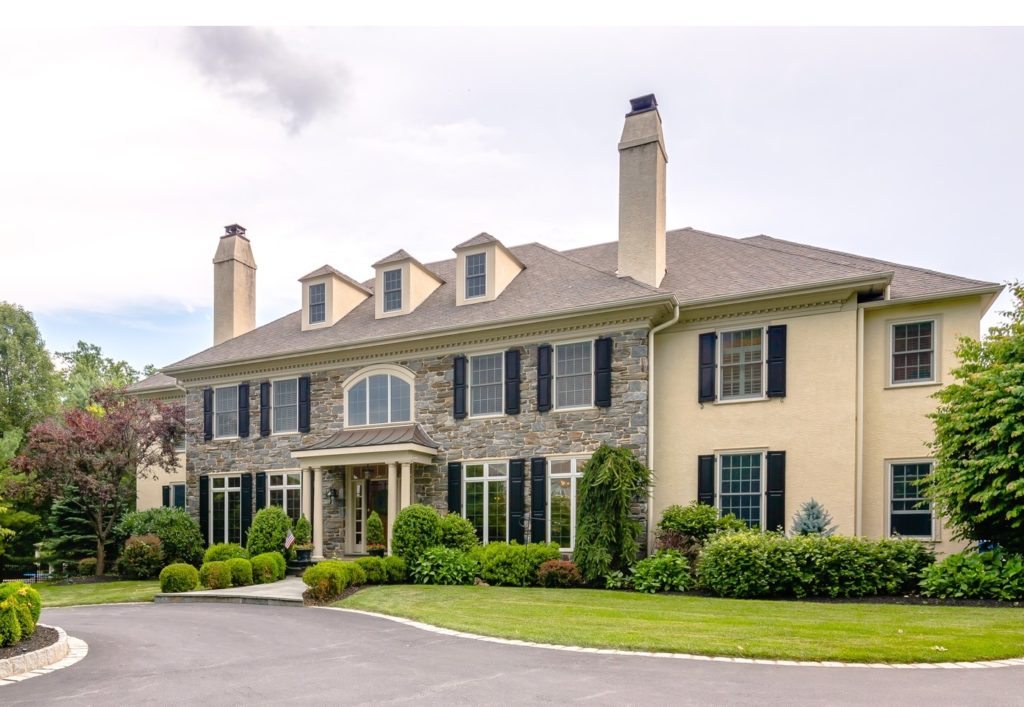 Only a small, northern section of Wayne is part of Upper Merion Township. The taxes and prices there are comparably lower than in the other sections of Wayne. If you are relocating to the Philadelphia suburbs, people are sure to suggest Wayne as an ideal place to live. It is close enough (for most!) to Center City, especially if you can find a home near one of the train stations, but far enough to feel truly suburban.
For more information on living in Wayne, click here.
Read more about Wayne on Wikipedia.
Wayne Neighborhood Report