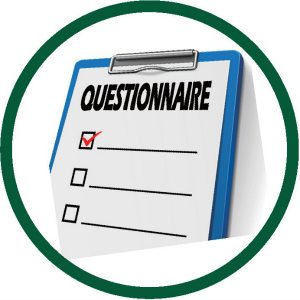 When I first meet with buyers, I ask a bunch of questions in order to figure out how to best help them. While the questionnaire below is very informal, recognize that it is designed to be open-ended and prompt questions and re-evaluation. I think it's a good tool for buyers who haven't even formally begun the process to use as it can help you identify what you need to make a move worthwhile.
Price range
You should talk to a mortgage person before you even begin looking. In order to know what price range is appropriate, you will need to consider down payment money and closing costs as well as your monthly payment which will definitely include principal and interest and will usually include 1/12 of the annual real estate taxes and 1/12 of the annual home owner's insurance (though some people choose to pay them in full when the bills arrive once a year). Rates (and, therefore, the amount of the mortgage payment) depend in part on credit score. A mortgage professional can help you sort through all of the financial pieces of the puzzle and better understand your budget. Remember, when you own a home, there are also ongoing maintenance costs to consider, so don't forget to leave yourself a little cushion. Being house poor is no fun.
Time frame/reason for move
Starting a new job and relocating? Do you have temporary housing?
Are you looking to get into a better school district?
Have you outgrown your home?
Has it outgrown you—are you considering downsizing?
Do you want a nicer house in a nicer neighborhood now that you can afford it?
Commute
Where do you work?
How far/long a commute are you willing to make?
What times of day do you commute?
Do you need to be near a train station?
Schools/Activities
What are your requirements (public/private, school ranking)?
Neighborhood
Privacy
Neighborliness
Parking
Access to highway (consider noise)
Demographic profile

Families vs. singles vs. empty nesters
Jobs
Education level
Renters vs owners
Public/private school

Access to shopping/services/outdoor activities/entertainment
House
Style (colonial, split level, ranch)?
Beds/baths, size?
Any other "musts"?—garage? finished basement? yard? first floor family room?
Does it need to be updated?
Talking about some of these specifics amongst yourselves can really streamline the process once you are ready to get started as it identifies some of the important considerations as well as letting you know if you're on the same page with the other party you're buying with, if you're not a single buyer.