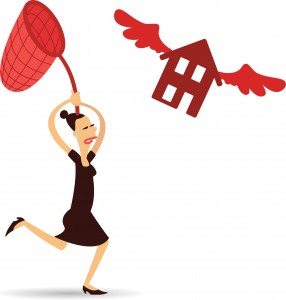 The overwhelming majority of buyers ask for recommendations for an agent from someone they know and trust. Those personal references, in my opinion, are the best way to start.  Interview a few different agents and see whose credentials and personality seem the best fit for you. Obviously, when selecting an agent, you want to ask about her experience:
Is she familiar with the areas you're looking in?
How long has she been in business?
Are you confident she is organized? Proficient at negotiating? Detail-oriented?
Does she seem so busy with other clients, you wonder about the level of service she can offer you?
If you've had other experiences with realtors, discuss what you did and did not like. I cannot emphasize enough how important the relationship between a buyer and agent is. It is built on communication, connection and trust. This is probably the biggest purchase you'll ever make and, let's be honest—it's stressful. You need to feel confident that the person not only advising you but representing you in the transaction understands and respects your perspective and has the knowledge and motivation to provide you with the best service and most positive experience.