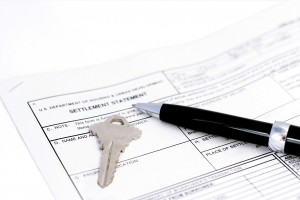 Once inspections have been negotiated and the second check has been delivered, it's time to breathe. Your title company will procure the title commitment and your lender should already know the date for the mortgage commitment.
Some of the items on your to do list will be:
Shop around for and choose homeowner's insurance.
Make sure any funds to be used towards the purchase are liquid.
Select and schedule a mover.
Call utility companies to transfer on the day of settlement.
Call locksmith/alarm company and arrange appointment.
Schedule to have a cleaning service come the day of settlement.
Schedule any contractors (painter, hardwood refinishers) for work to be done before you move in as their calendars fill up.
It's also a good idea to request that the sellers leave any manuals/instruction booklets AND, if they are willing, a list of contractors who have worked on the house (landscaper, plumber, house cleaner, painter, etc.). And remember—if you have negotiated repairs to be done, check that they have been completed when you walk through the property just prior to closing and be sure to collect the receipts for work done at closing. That way, if there is any question as to what was done and warranties for work, you have the information.
Be sure to check with your agent about what you need to bring to closing (usually just ID, but if you won't be there and need a P.O.A. or to sign paperwork in advance, ask what you need to do).
At closing, the title company will make sure all reimbursements for prepaid taxes and sewer and trash bills are figured out—you don't need to worry about that. You will be notified a few days before settlement with an amount to either have wired or to bring to closing in the form of a bank check for the balance of the down payment as well as the closing costs.