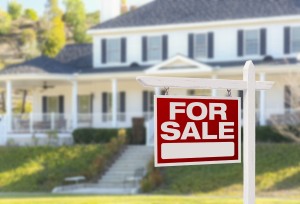 I love the internet and how much information, including videos, mapping tools and mortgage estimates you can find on line and I definitely believe you should start your search there. Once you've identified some properties that peak your interest, though, there is NO substitute for visiting them in person, in real time. The most obvious reason is that often, the area surrounding a given house is not shown. Sometimes a house that looks great is right across the street from a gas station or backs up to the highway (which you CAN see online, if you take the time to look). Sometimes the lot slopes down so severely in the back that, although it's half an acre, there's no usable yard. Even if there's no glaring "deal killer" in terms of the location, it's almost impossible to get a sense of what a neighborhood is like from an MLS listing of any house.  When you plan a home visiting tour, keep these things in mind:
Don't try to see too many in a day–you will end up not remembering them distinctly and feeling generally overwhelmed by the process of trying to evaluate them if you visit more than about 7.
For first visits, do your best to go in the daylight (if you're going for a second showing and are concerned about traffic patterns or whether headlights from the road will be an annoyance, then it's a good idea to come back at the time where you can address those concerns).
Take notes and even video (ask agent permission) so you can better remember each house.
Make note of the neighborhood–what services or eyesores are nearby– and the condition of surrounding houses.
Once you're inside a house, you may have the urge to check the listing in your hand to be sure you're in the right property. Sometimes the reality bears little resemblance to what you saw on line. Realtors tend to use wide angle lenses to make both exterior and interior spaces look larger than they really are. Remember that distinction you made to your parents as a teenager: "I didn't lie, I omitted?" Realtors do the same thing—they don't include pictures of or descriptions of the ancient bathroom with old pea green floral wallpaper and chipped tub. So beware of the areas not photographed and/or described. Additionally, some spaces look better in person and others look better in pictures, so use you own eyes!
If the house is furnished, I caution buyers against being distracted by the owner's personal items as they won't be there once the buyer takes possession. On the other hand, in a vacant house, it can be difficult to envision how you might set up the room. So my advice is, look at the furniture to give you ideas about what you might and might not want to do in a given room. Again, there is no substitute for moving through the space. Need another reason it makes sense to see it in person? How about those areas that are just too difficult to photograph or are just not usually included in listings, like closets and bathrooms? You know what they say: size matters. You may have no sense of how large a closet, bathroom, pantry or basement storage area is until you're there. If the size of any of those spaces is important to you, you'll need to see them "non-virtually". I also mentioned "real time"—think about how traffic and sunlight may change on the property depending on the time of day (especially if there's a pool, or morning sun in your kitchen is a must). That's why you've gotta go.