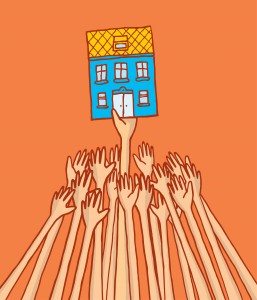 If you are considering selling your house, ask people who have recently sold whom they used and what they liked or disliked. Personal recommendations are always best. Interview a few agents and see whose credentials and personality seem the best fit for you. Obviously, when selecting an agent, you want to ask about her experience—does she sell much in your area? Do her listings sell quickly? How long has she been in business? Are you confident she is organized? Proficient at negotiating? Detail-oriented? You also need to feel as though she knows your neighborhood and can appreciate the best aspects of your property so that she can bring you the most buyers in the shortest amount of time. You'll want to get an overview of some of her marketing strategies, as well.
Experience–there's no substitute, in any field
Track record–do his listings sell quickly?
Local knowledge–does he really know the neighborhood?
Marketing–find out his marketing plan and ask to see examples
Personality match–do you feel like you can communicate clearly and honestly and have a smooth working relationship? Do you trust him?
Selling a home is a process and there are questions, worries, decisions, problems and concerns that need to be discussed and dealt with along the way. The seller needs to feel comfortable with his or her agent. If the personalities clash or the two parties just aren't "on the same wavelength", it's the wrong match. So, first, make sure you feel good about the connection you have with your agent. Next, consider how you will work together. Clear, honest, communication is essential in not making a potentially stressful situation any more difficult. It is imperative, as an agent, to be reachable and responsive by whatever methods are most convenient for the seller. As a seller, be sure to tell your agent what kind of expectations you have, so the agent can meet them.
Finally, while I strive to maintain professionalism from start to finish in all of my transactions (as well as in interactions after the sale) with my clients, it's almost impossible to not develop some level of personal relationship with them. I am not only in and out of their homes and among their families, but am privy to very sensitive financial and personal information of theirs. I make it a point to try to tailor my service to my sellers by paying attention to their individuality—seeing them as unique people, not generic "sellers".