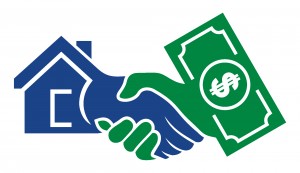 It's always exciting to receive an offer on your house. However, you don't want to appear too eager, as that method will lead to a weak negotiating position. The question of "how hard to push" is always a delicate one; you don't want to lose the buyer by not compromising enough for them to work with you to make a deal, but you don't want to settle for an offer that is less advantageous to you than you truly think you can negotiate. I think one of the wisest decisions you can make early on is that the buyer is not the enemy. Don't think of it as you against them. Frame it as two parties trying to find a compromise to get to the finish line (or settlement table, in this case). In that spirit, look at their offer, discuss where you want "more" from them, but, also, what you could do to make it more appealing for them.
Cooperation is better than adversarial negotiating–Offer the buyers something that they want, while asking for something you want Let's say they want you to be out in five weeks, but you need eight, to let the kids finish school. You could accept the offer price, but counter on the settlement date and shorten the inspection period from 10 to seven days. The point is that cooperative negotiating is often effective.
Communication–between you and your agent and between agents should be quick, but also clear.  Be sure you understand the offer and what your agent's suggestions are in terms of a response.
Know your bottom line–before you get into a heated negotiation, where egos can often get in the way, be as clear as you can about your "bottom line".  Highest net proceeds are obviously what you are looking for, but how certain are you that someone else will offer you more?  And what about the settlement date that this person is willing to give you so you can stay 14 more weeks to let the kids finish school?  Will the next buyer be willing to wait that long?
Your first offer is often your best–When you property is new on the market and someone sees it and likes it, that buyer will assume that other people will have a similar response, so she will likely offer a higher price than if she didn't expect any competition. Neogtiating an offer early on, especially before you've had an open house, gives you a bit of a boost in negotiating power.  Use it, but don't abuse it or the buyer will walk.
Multiple bids–these can get very complicated and can include escalation clauses which your agent can explain.  The hardest part about a multiple bid situation is being ethical about negotiating with several parties at once.  You have to be very careful–if you counter two buyers and they both agree to the counter, what do you do? Often after receiving multiple offers, I will (according to my seller's wishes) either begin negotiating with the offer that is best OR I will ask all agents who have submitted offers to come back with a "highest and best". Most people believe (in a "highest and best" situation) that the seller shouldn't then negotiate further once those highest and best offers are submitted, rather, that she should choose the best one as it stands.
All negotiating are fraught with pressure and are often very time-sensitive, particularly in a multiple bid situation. You might want to discuss with your agent, before you list, what he or she thinks it the best protocol or what you would like to do should any of these scenarios arise.