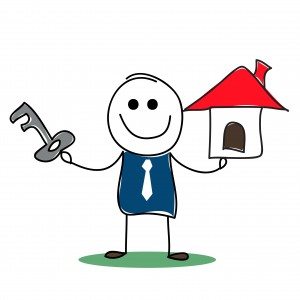 The single most important piece of advice I have for showings is: just say yes. If an agent asks to show your property, while it's possible that the buyer and agent are flexible and can come another time, more often, it's a time that they chose because that's what works for them. If you deny the showing because it's not the most convenient time, understand that they might be seeing four other houses that day and, if you don't allow them to see yours, they might choose from one of the others on that day's tour. Even if they say they will reschedule, you don't want that buyer to have the opportunity to find something else before they circle back to your house. So, that's what I mean when I encourage you to say "yes" to showing requests. Some suggestions regarding showings:
Just say yes
Keep the house as show-ready as possible as you never know how much notice you'll receive prior to a showing request
Have the house professionally cleaned more frequently during the listing period
Encourage your kids to participate in keeping it tidy
Be sure your agent has made table tents or signs to remind/point out any special features
Leave out all marketing materials for the buyer
Be out of the house for the showing–it makes buyers much more at ease
Be hyper-aware of smells–buyers are (this goes for cooking smells and diaper pail smells as well as incense/candle smells–clean and fresh is best)
Scoop poop–enough said
As far as how showings work, most brokers use an automated appointment center which tracks every appointment requested. It monitors when and by whom the request is approved or denied, and sends automatic requests for feedback which is stored electronically. You can choose whether to be notified by phone, text or email when someone requests an appointment and who can confirm or deny it. So the logistics of the appointments are actually pretty foolproof.
Where things can get a bit murky is when sellers want their agents present for showings—this "service" can be a double edged sword. Usually, sellers who request that their agents be present do it for one of two reasons: either they are worried about the security of their property and possessions being damaged or stolen or they think that the agent will "sell" the house to the prospective buyer. As far as the security of the property goes, while it's possible a buyer could steal something, it's almost unheard of. They must be accompanied by a licensed, insured agent in order to be anywhere on the property, so they are not unattended in your home. The second reason, that the listing agent can better demonstrate its appeal to another agent's buyer has some flaws.
While it's true that your listing agent is more familiar with the property than the showing agent is, it's not usually the details (that the showing agent might not know) that sell the property. Furthermore, be aware that statistics show that prospective buyers spend less time in a house during a showing in which the listing agent is present than when she is not. People want to be able to talk openly about a house with their own agent, whose loyalty and fiduciary and confidentiality responsibilities are to them, not with your agent, whose responsibilities are with you. Your agent's presence tends to infringe upon those frank conversations and those showings end up being rushed and less thorough. Honestly, it can also just be uncomfortable and even annoying when a listing agent is babbling about how "fabulous" this kitchen is or how "terrific this master bedroom layout is"—the buyer will decide how they feel about the house without that white noise.