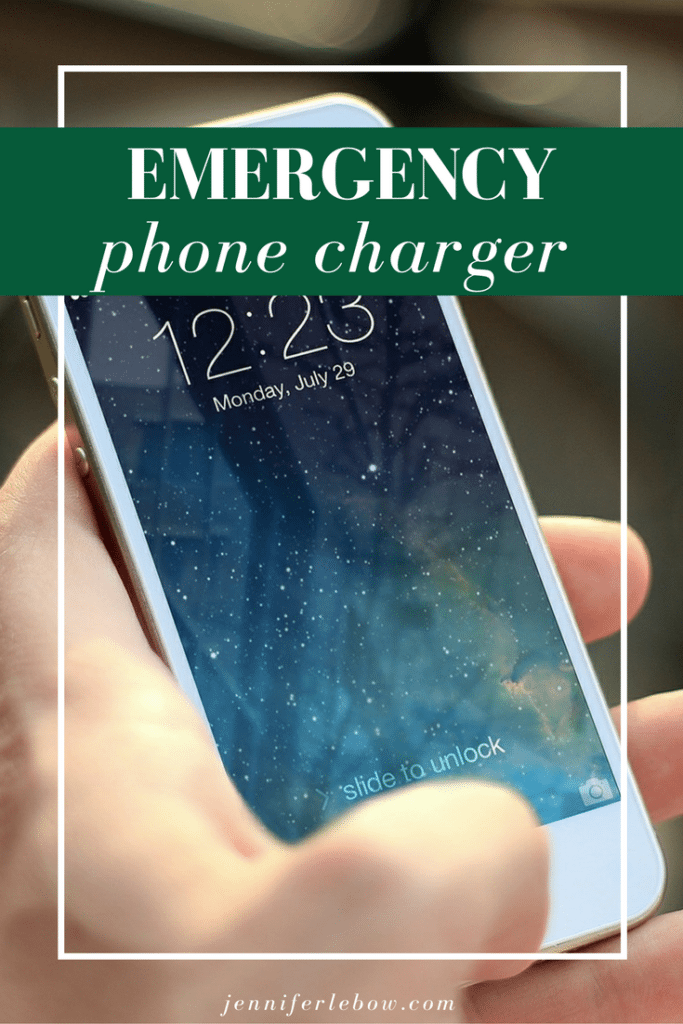 With lots of suggestions on hurricane preparedness last month, I came across a Facebook post that showed how, with a 9-volt battery and a spring from a standard ball-point pen, it was very simple to make a makeshift charger for a cell phone. As soon as I saw it, I shared it with my family and told them we should ALL keep one of the emergency charging kits (a battery and a spring; tape optional) in every car we own. Once a year, maybe on my birthday or New Year's Day, I'll replace the batteries. This little plastic-bag-contained-kit could literally save a life.
Just consider the number of (scary) scenarios where you or someone you love could find themselves in serious trouble/danger and have a cell phone that's run out of power.  Did you know that 70% of 911 calls are placed from cell phones?  And while there are still areas where there is no reception, that doesn't necessarily mean that emergency service personnel can't locate you, either.  Your provider is required by the FCC to use ANY local network (even if it's not their own) to transmit a 911 call, so "no bars" doesn't necessarily mean your call won't go through.  Did you know that texts may sometimes go through even if calls don't? Also, leaving your phone on can enable the techies to see where, geographically, you have tried to place calls from, even if they didn't connect.
Cell phones really can help keep us safe.  It's so easy to put together an emergency charging kit an please share this important article with your family about how to make best use of your cell phone in an emergency situation.