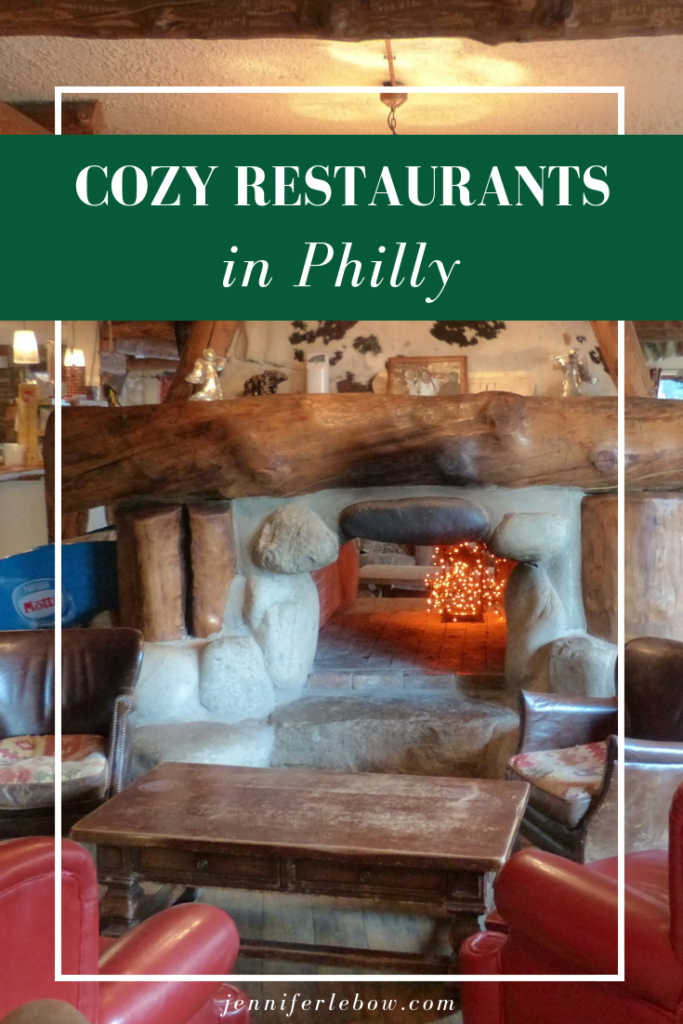 The Cozy Restaurant
Philadelphia Magazine recently published an article about the 37 coziest restaurants in Philadelphia. I'm not sure what that description conjures up in your mind, but it's right up my alley. Personally, I am a huge of this category: cozy vs. "best". While, obviously, good food is a must-have for any positive eating experience, the ambiance and environment dramatically affect the overall experience. You can find plenty of great restaurants in the Philadelphia area, if you're judging by food critics' reviews. In the chilly weather, though, there's an additional draw if the atmosphere is warm and cozy.
Winter Destinations
In the winter, if I'm going to get dressed, leave the cold, park downtown and walk to a restaurant, I want to feel warm and fuzzy while I'm there (and, I hope, enjoy an afterglow, too). Eating a leisurely meal while watching a roaring fire sounds like heaven to me! You can do that at all 37 places on the list! So whether you're looking for more of a coffee shop feel (try the Library Bar at the Rittenhouse Hotel, full of books and art on the walls) or a full course meal, (like you'll find at Continental or at McGillins Olde Ale House) there is something for everyone.In the mood for tomato pie (a Philadelphia phenomenon) and a very casual afternoon or evening? Try Stogie Joe's. If a great drink is what's on your mind, try Tavern on the Hill or head out to beautiful Chester County to The Whip Tavern.
If you are relocating to the Philadelphia/Main Line area, please go to my relocation tab.  If you'd like to read other blog entries related to relocation, please scroll down a couple of lines and click on RELOCATION (to the right of FILED UNDER). Thanks!