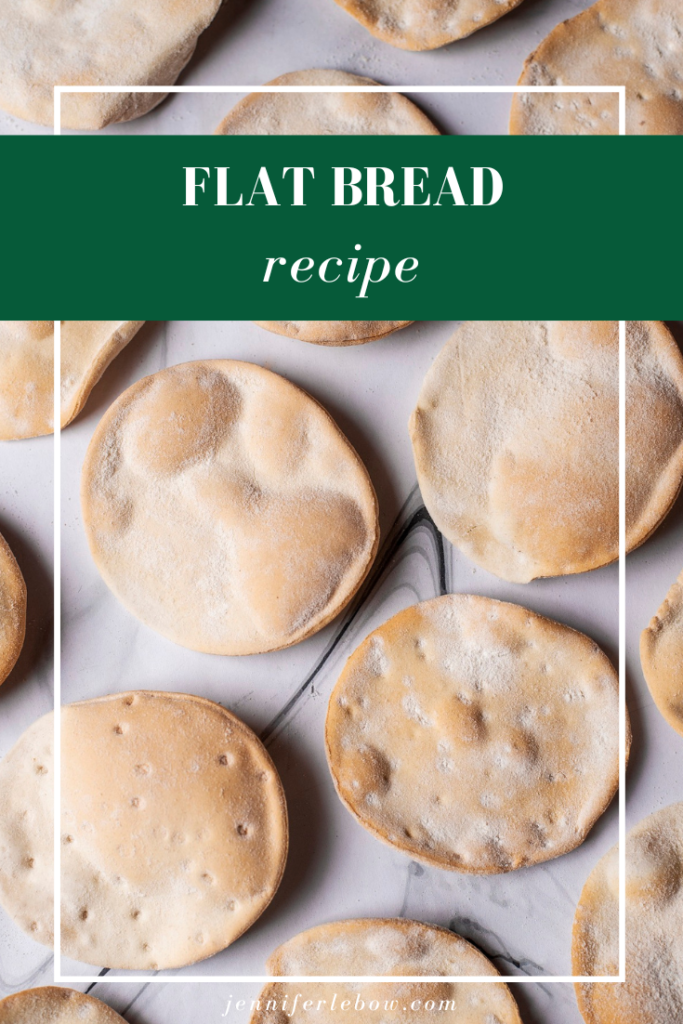 Jen LeBow's Flatbread
Preheat your oven to 450°
In food processor, combine:
1 ½ cups AP flour
1 t salt
1 t sugar
Once combined, add and combine
2T EVOO
Add and blend just until the dough comes together:
½ cup cold water
Form into 4 balls, cover with towel or plastic wrap for 15 minutes.
Roll dough balls out as thin as possible.
Bake on cookie sheet on sprayed foil, 15 minutes or until slightly browned.