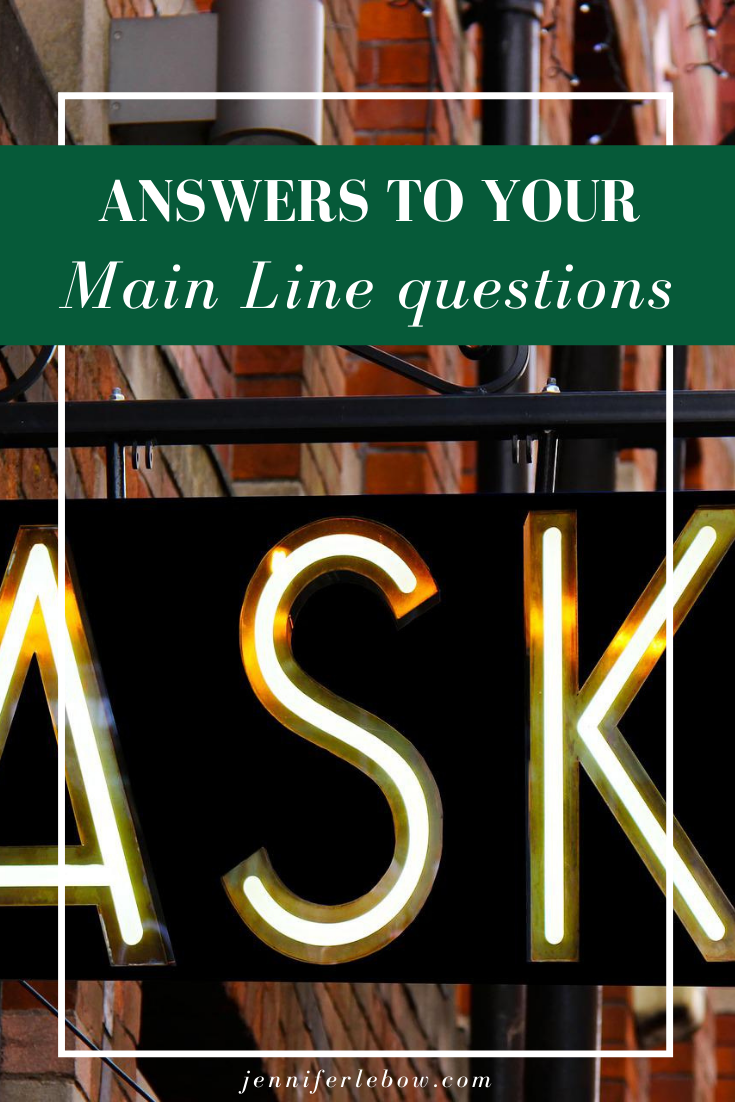 Where to find Main Line info, recommendations: the skinny
When you are preparing to move to a new area as well as once you've relocated, you will need sources for where to find stuff. Whether it's a Korean grocery store or a dentist,  plant nursery or painter, you'll have to learn who to call and where to go. I was fascinated to discover, after asking a relo client what surprised him most about moving to the Main Line. His comment was:
People don't really use Yelp. Word of mouth culture means you have to dig around a lot more, using a broader variety of sources, to find recommendations and reviews. Facebook groups are the main easy source of local info online. In particular, the main source for babysitters and nannies is a local Facebook group.
I was confused because I can't imagine trying to use Yelp. Ever. But I'm a native Main Liner! It seems other areas rely on Yelp as it's non-interactive; it's just a static list of reviews. You can't have a conversation in real time with any of the posters. While I realize that not everyone is a Facebook fan (especially the very old and the under 30 crowd), it is an invaluable resource for information relating to the Main Line. Click here for an in-depth article on this topic.  Some of the best pages include: Lower Merion Community Network and Main Line Parent Community. If you're looking for child care, try Babysitters Club of the Main Line. Another great one is Main Line Mom Squad: Build Your Tribe–Find a Friend. If you want to know about dining options and connect with foodies, try this page.
Why do I recommend joining these Facebook groups?
This method keeps info fresh; if a certain contractor has been recommended in a thread, someone is sure to mention it if it seems he's no longer responding to messages, for example. When there's a new tailor and someone recommends her, you'll know early on, as opposed to only finding out about her after 20 people have reviewed her on Yelp. It's also a great way to help new small businesses get off the ground. So if you're a supporter of "buy/shop local", using these interactive platforms is helpful.

A side benefit of gathering info this way means you are connecting with real humans who are local. These people have the same needs/interests as you, since they are contributing to forums on the topics you are searching. Many times, those connections are the beginning of an acquaintance which might grow into a friendship. I always recommend to my relocating clients that they post their questions about pre-school preferences or who the best veterinarian is. I explain that if they mention where they are moving from, inevitably, people from their area will respond and that those people often turn out to be people to at least have a cup of coffee with once they arrive. Again, it's all about making a connection and feeling like there's someone who shares some common background. It's like going to a new school where you already know someone–it makes everything a lot easier prior to as well as after arrival. 
If you are relocating to the Philadelphia/Main Line area, please go to my blog page and search for posts using the relocation tag. Contact me to discuss your Philadelphia area relocation! jen@jenniferlebow.com/610 308-5973