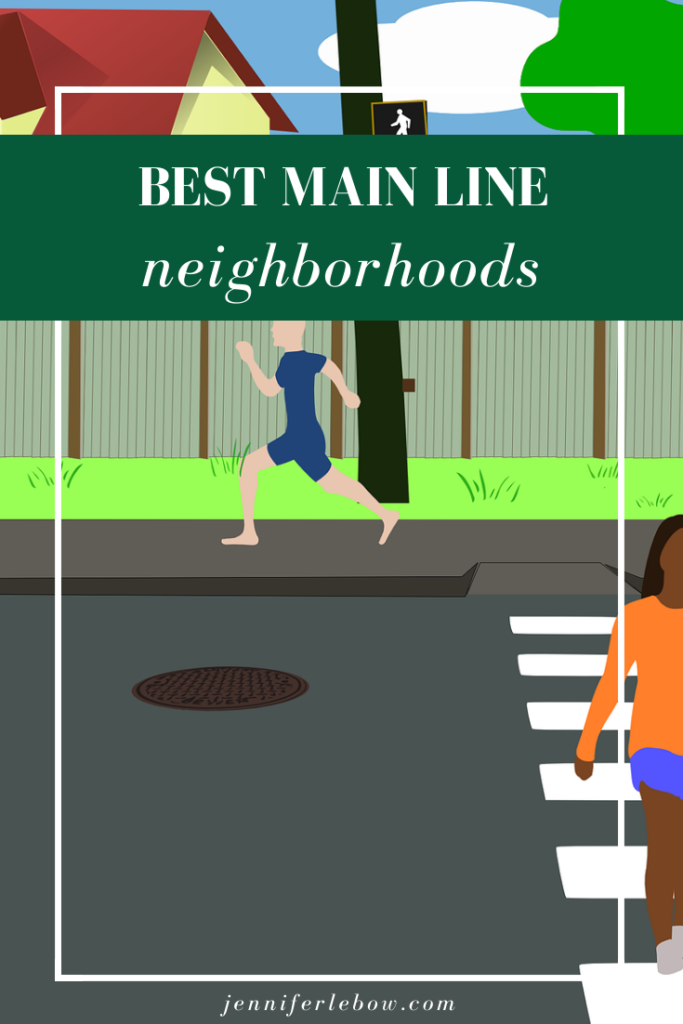 Looking for the best family neighborhoods near Philadelphia?
If you are considering relocating to the Philadelphia region, you've probably done your fair share of googling to try to determine which neighborhoods would be the best fits. Budget, commute to work, type of housing available, amenities, "personality" and other factors will all effect your choice. How, though, are you supposed to gather reliable information about the towns and communities in the Philadelphia metro area? I googled it, and what I found was a Niche rating that consisted of individuals' comments. There were other sites that listed what appeared to be random communities and provided no details about the personalities of those towns.
Information about Philadelphia's Main Line Neighborhoods
I found it frustrating and I already live in the Philadelphia area! As a realtor who specializes in helping relocating buyers find a wonderful new home–not just house, but home, which means neighborhood is a critical piece of the puzzle–I knew better information was essential. So, I created a Guide to Main Line Philadelphia's Neighborhoods. Why the Main Line? What is the Main Line?
What is Philadelphia's Main Line?
First, I'll answer why the Main Line. While some people with families are happy in a city lifestyle, because of some of the space challenges (both inside living area and places to play outside) are severely limited as well as the fact that the Philadelphia School District does not rank high in the ratings, most families I speak with end up wanting to buy in the Philadelphia suburbs. So, now to answer "What is the Main Line?" The Main Line comprises the well-established group of towns with excellent schools immediately to the northwest of the city of Philadelphia. The Main Line has long been synonymous with a conveniently-located, safe environment that offers great schools and amenities.  The Main Line lifestyle is in high demand and anyone moving to the area will need accurate, detailed information about its different neighborhoods. My Guide to Main Line Neighborhoods provides exactly that information.
What else to know about relocating to the Philadelphia area
Of course, identifying which communities are your target areas is a major step, but there are lots of other things to consider when relocating to the Philadelphia region. Relocating buyers need to know about closing costs, taxes, the Pennsylvania home buying process and plenty of other local-specific topics. In order to address these issues, I wrote Home Buying in PA 101 and I packaged it along with the Main Line Neighborhood Guide and other pertinent information into my Main Line Moving Manual which I'm happy to send you for free in pdf form. Just send me a quick email at jen@jenniferlebow.com requesting it. If you would like to see Home Buying 101 as a video series, click here.
For more about relocating from another state, click here.
It's hard enough to uproot yourself and your family–you don't want to make a mistake when buying a home in your new location. As you can see, a relocation involves lots of important decisions that can't be made until you have enough data and understanding to ask the right questions. That's my specialty: answering the questions you don't even know to ask (as well as the ones you do ask!). I'm the Main Line Relocologist, the neighborhood guru. I will guide you through the entire process of relocating and buying a home in the Philadelphia area to ensure you find a terrific fit! Contact me if you'd like to talk about your relocation! 610 308-5973, jen@jenniferlebow.com.
If you are relocating to the Philadelphia/Main Line area, please go to my blog page and search for posts using the relocation tag. Contact me to discuss your Philadelphia area relocation! jen@jenniferlebow.com/610 308-5973