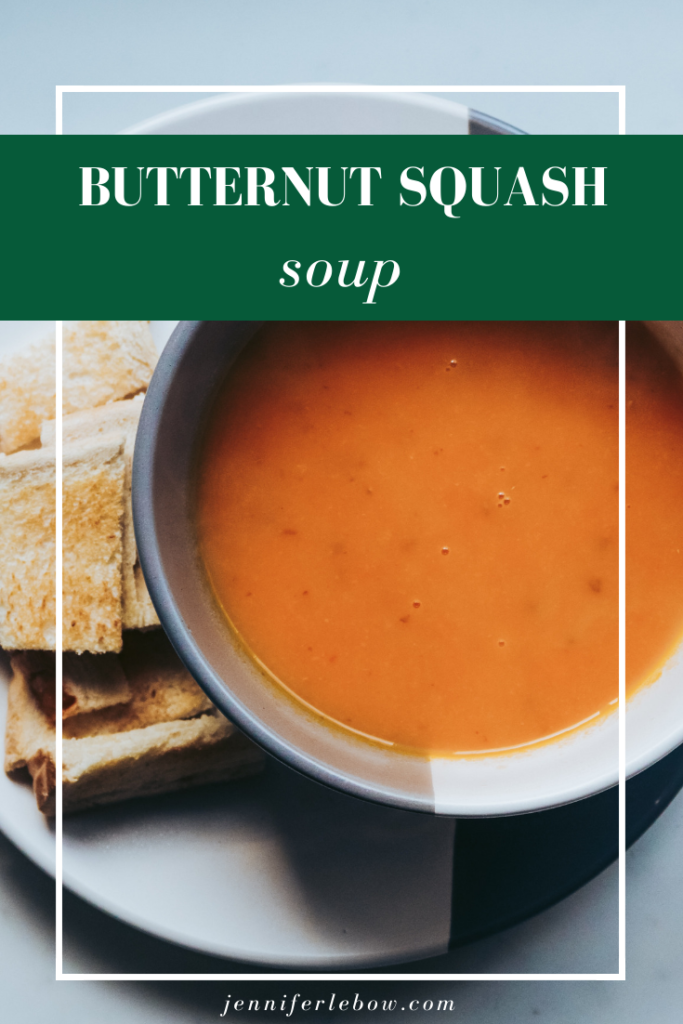 Jen LeBow's Butternut Squash Soup
Preheat oven to 400°.
Slice lengthwise and place face down on foiled cookie sheet:
2 butternut squashes
2 sweet potatos (about 8 oz. each)
2 white potatos (about 8 oz. each)
Bake about 30 minutes—just long enough to get flesh out of skins without having to peel and chop.
While squash and sweet potatos are baking:
Chop:
2 small onions
2 stalks celery
2 carrots
1 sweet red apple
In very large pot:
Melt 4 T butter
Add all vegetables, including potatos and squash
Cook on medium until vegetables just begin to brown (about 10 minutes).
Add 2 qts. vegetable (or chicken) stock
Bring to boil, then reduce heat and simmer, covered for 50 minutes or until vegetables are completely soft.
In food processor or with stick blender, process soup until smooth.
Season to taste (these amounts are light) with:
1 t cardamom
½ t cloves
½ t allspice
1 ½ T maple syrup