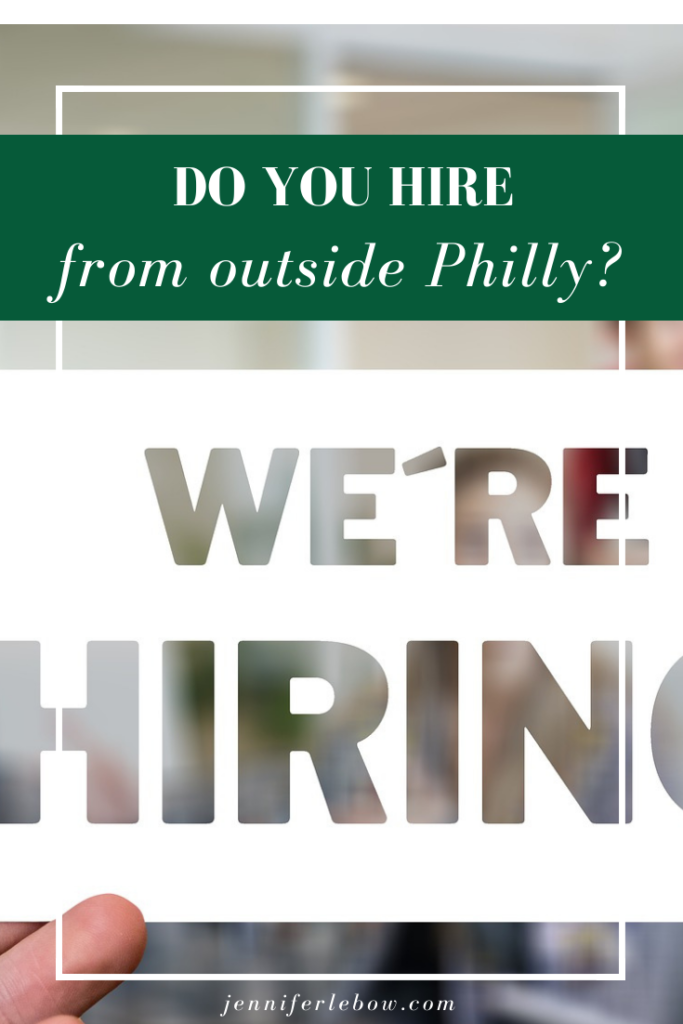 Do you hire employees who would have to relocate to accept a position?
Are you a recruiter, hiring manager, HR professional or talent acquisition specialist? Are you frustrated by the delay in job offer acceptance by candidates who would need to relocate for the position? Your story is not unique. Many employers are disappointed to not receive a quick "yes" once all the details of the offer have been finalized.
Why do candidates often hesitate accepting an offer?
The primary reason relocating employees give for their hesitancy is: I have to figure out what the relocation means. Translation: what will my quality of life be like if I move? Where a person ends up living dictates the type and cost of available housing, the neighborhood feel, the school options, the commute time and the amenities and entertainment available. Until your prospect is convinced she will be able to find a home in a community that provides an appealing lifestyle, that job offer will remain just that: an offer which hasn't been accepted.
How can I help you?
Let me take you away from all that! I am a Philadelphia/Main Line realtor specializing in helping relocating home buyers. I will take your prospects (or new hires) for neighborhood or property tours, educate them about the school districts, their commuting options and provide information about the home buying process. I make sure they are aware of local issues concerns related to home buying to avoid unpleasant surprises or buyer's remorse. I provide a complete Philadelphia area concierge relocation experience–that means that if they need recommendations for movers or mortgage lenders or swim programs or veterinarians, they can rely on me.
How working with me benefits you
I'd like to partner with you to help your candidates get to "yes" sooner and with greater confidence. An alliance between us is truly a "win-win-win". My services are always free, to both you and your prospects (as the listing broker pays my commission). You demonstrate that your company understands what it means to ask people to relocate and that you respect their desire and right to make an informed decision. It allows the prospective employee the opportunity to research housing and whatever else is important in order to commit to the offer.
Please contact me for more info: Jennifer LeBow / jen@jenniferlebow.com / 610.308.5973 / jenniferlebow.com