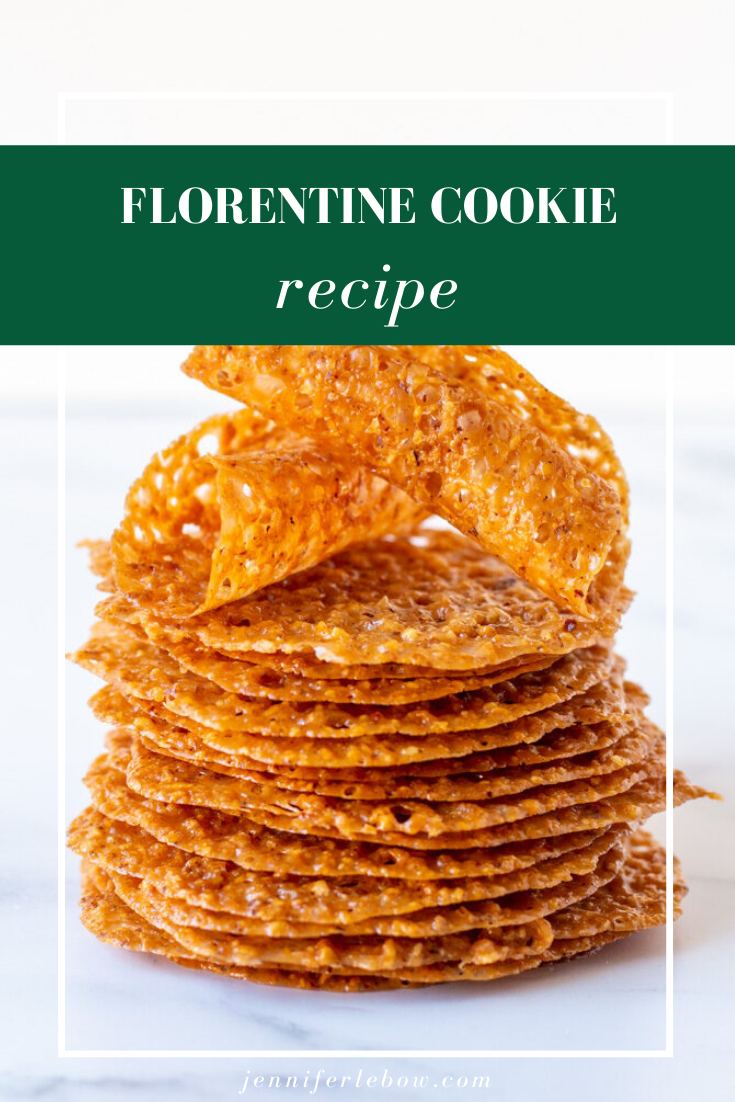 Jen LeBow's Florentine Cookies
These take some time, because you can only bake about 6 at a time or they spread into each other (as well as firming up before you can get them off the sheet, after which time, you risk breaking them). That said, they are really good and worth the time (in my opinion)!
Preheat to 325°.
Grind 2 oz. roasted (or raw) almonds to yield ½ cup ground almonds.
Line cookie sheet with parchment or Silpat.
Mix & heat on low, stirring constantly:
1/3 cup sugar
3 ½ T melted and cooled butter
2 T light corn syrup
1 ½ t cream
Once sugar has melted, increase heat to medium and stir constantly until mixture just boils.
Remove from heat.
Add and combine:
1/3 c all-purpose flour
pinch salt
Add and combine:
½ c ground almonds
1 t vanilla extract
Drop a teaspoon (no larger) of batter for each cookie onto the cookie sheet.
Leave about 3" between cookies—there will only be about 6 cookies on the sheet.
Bake 8-9 minutes., until bubbling and golden brown.
Line cooling rack with paper towels.
Let cookies sit ONLY a minute or two before transferring with very thin spatula from sheet to rack. If you wait too long, they will be so brittle, the impact of the spatula will shatter them.