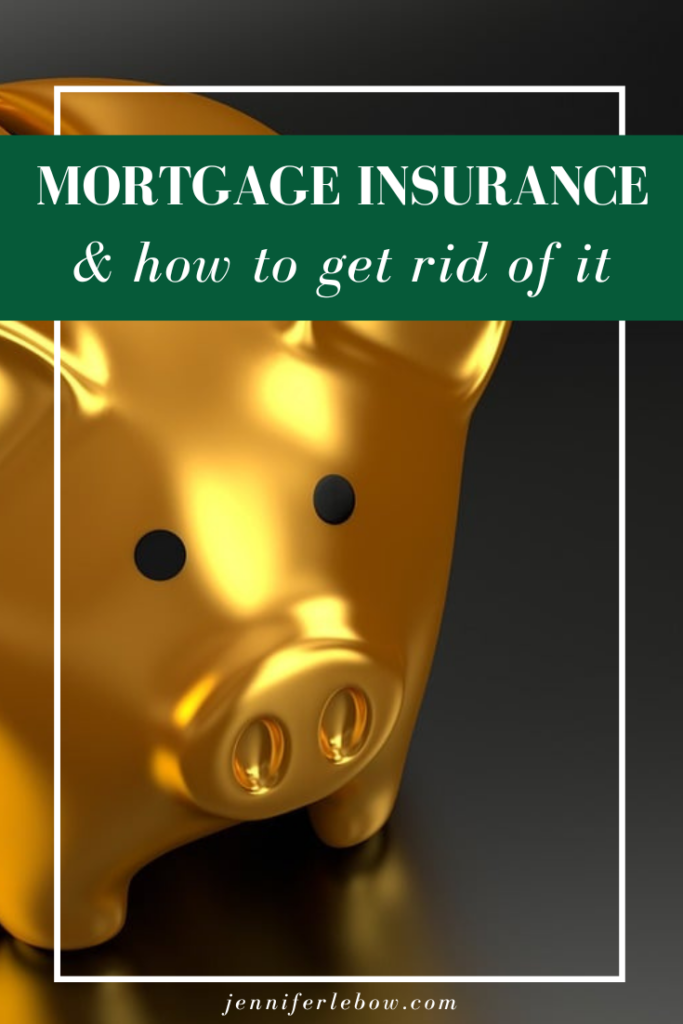 If you put less than 20% down when you purchased your home, you most likely had to pay (and may still be paying) mortgage insurance. Traditionally known as PMI (private mortgage insurance), it is often now called MIP (mortgage insurance premium). Either way, it's an extra fee that provides the lender with some insurance against what is seen as a more risky investment–they are on the hook for a larger percentage of the home's value than if you'd put down 20% or more. If you default on the loan, they run a higher risk of not covering their investment with a sale (particularly if the market declines).
So that's what mortgage insurance is and why lenders use it. With conventional loans, the insurance disappears once you've paid off enough of the loan to leave the bank owning just under 80% of the initial purchase price (usually it's about 78%, just so they have a cushion). In most cases, this "roll off" of insurance happens automatically once your equity reaches around 22%.
HOWEVER, if the value of your home has significantly increased since you bought it, it's quite likely that its current value is appreciably more than you paid for it. In that scenario, the bank's investment would be more than covered, even if you defaulted tomorrow, which is the entire premise of why the insurance is charged in the first place. Most lenders will agree to remove the PMI/MIP if you can demonstrate, through an appraisal, that the value of your house more than covers the bank's exposure. The appraisal will cost about $500. If you suspect your home value would mean the bank's existing investment is now less than 78% of the home's current market value, that insurance could disappear.
To determine whether it makes sense to have an appraisal, first check with your lender what their requirements are to have the insurance removed. Second, ask when, according to the bank's existing schedule, theythat a convincing appraisal would be all expect your insurance to go away. If it's a only a few more payments, it might make sense not to bother with an appraisal. It could, though, save you a lot of money, depending on the amount of the insurance and for how many more payments it's expected to be attached to your monthly bill.