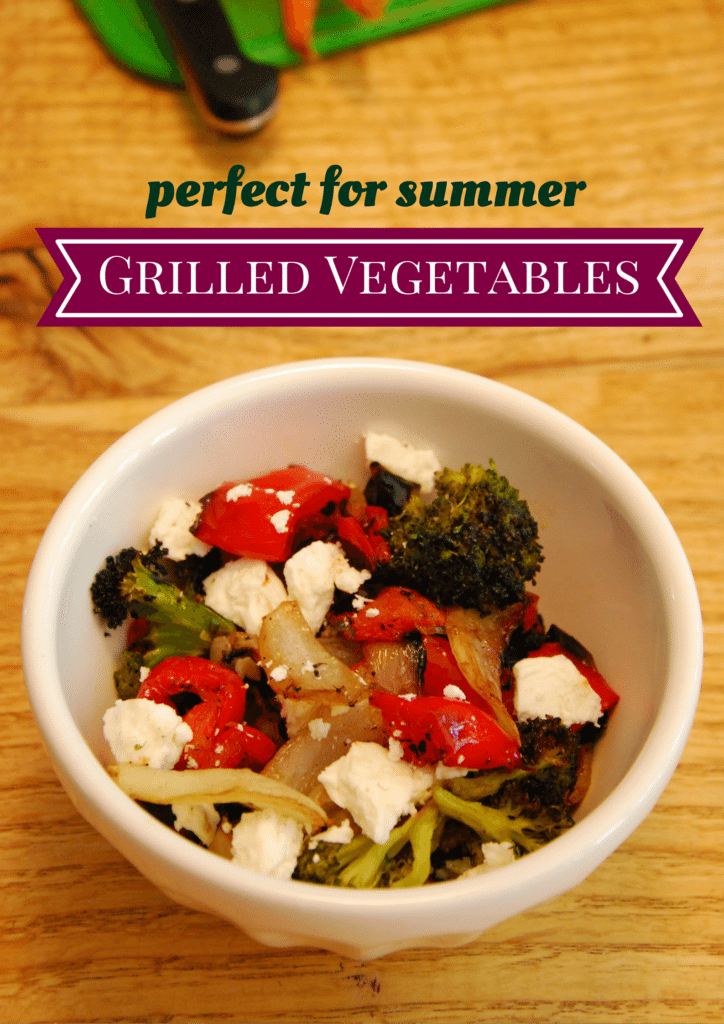 So, as recipes go, this one is very forgiving in that you can substitute the vegetables you use and you can change the seasonings to suit your taste.  It hardly qualifies for a recipe at all, except for the few, but vital ingredients of olive oil, balsamic vinegar and salt, and the importance of the marinating.
Cut up any combination of the following vegetables:
Peppers, onions, broccoli, cauliflower, mushrooms, carrots (very thinly sliced or they won't be done when everything else is), eggplant, zucchini
Place them in a large mixing bowl or Ziploc bag(s).  Add olive oil (about 3 T for a gallon-sized bag) and 1 1/2 T balsamic vinegar.  Add 1 t kosher salt and mix well.  You can add thyme, rosemary, oregano, sage or any other seasonings you wish.
LET SIT. The flavors won't penetrate the veggies if you don't. Half an hour will suffice, but longer is better. Mix once during the waiting period.
Preheat grill to low/medium.  Try to spread out vegetables in a single layer in grilling basket or on grilling tray.  Stir about every 7 minutes.  In about 25 minutes, most veggies will be done; certain larger pieces and carrots may take a bit longer.
When you take them off the grill, sprinkle chopped feta on top.  If you like, you can put the dish under the broiler for a minute to melt the cheese a bit.