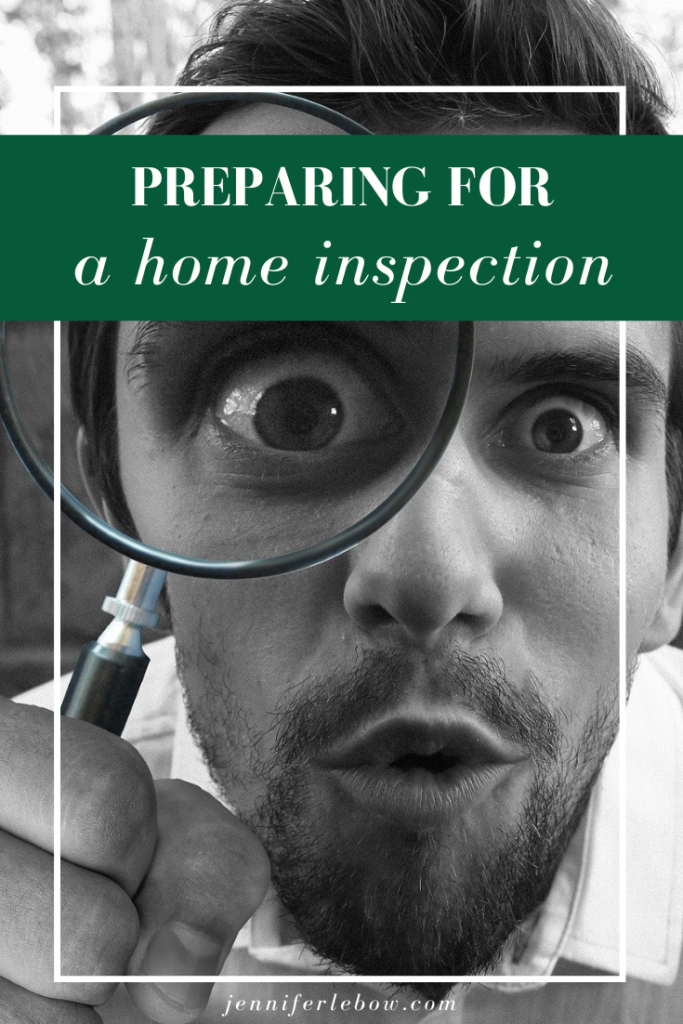 How the home inspection can affect the sale of your house
If you are selling your home and have signed a purchase agreement with a buyer, you are probably somewhat relieved. The house is under contract and the pressure is off; you will settle and collect your proceeds. Or maybe not….if the buyers have not yet completed their inspections, you could end up having to renegotiate (and spend money on repairs or a buyer credit), or, worse, the entire deal could fall apart. What can you do to reduce the likelihood of an inspection derailing the deal? The easiest answer is to discover any issues ahead of time by having a pre-listing inspection. Then, you are aware of the issues the buyer will find and you can either repair them or disclose them. If they are repaired, the concern is eliminated. If you choose not to make repairs, but you disclose any problems, the buyer must acknowledge those problems when agreeing to the purchase. In that scenario, it's less likely the buyer will walk away from the deal or ask for a credit or repairs.
Not all sellers have a pre-listing inspection
Sometimes, home owners choose not to have a pre-listing inspection. They are expensive, for one. Another reason is that the seller is required to disclose any defects found by the inspectors. Some sellers worry that buyers will be turned off if they know that the house has some maintenance or repair concerns. In some cases, sellers are in a hurry to list and don't want to take the time to have an inspection done. Whatever the reason, pre-listing inspections are not always performed.
If you are not inspecting prior to listing
If you decide not to have a pre-listing inspection, I would strongly advise doing your own inventory of the "health" of your home. You want to reduce the number/severity of defects any inspections will turn up. Note: the following suggestion focus on the kind of items an inspector would note–safety concerns or material defects. This article is not meant to address cleaning, clutter removal or staging which all contribute to improving the way your home shows, but are not within the scope of an inspection.
Inspect (or have inspected) your roof, gutters and downspouts. Gutters should be cleaned and gutters and downspouts should be in good repair and not leaking.
Have your HVAC maintained/serviced and given a clean bill of health, if possible.
Check every sink, faucet, and drain to ensure there are no slow or leaking drains and that the faucets don't drip after being turned off.
Make sure all kitchen appliances work– do all the burners on the stove light? does the dishwasher leak? , does the garbage disposal work?
Open all windows, make sure they stay up and close and lock properly. If a window is painted shut, see if you can get it to open. If screens are torn, have them repaired.
If possible, have an electrician evaluate your system. Electrical problems like double taps, reverse polarity outlets, exposed wires and missing GFCI outlets are commonly found on inspection reports.
Make sure any railings are tight and don't pose a safety hazard.
Outside, check for any missing or damaged siding or stone work that needs pointing. Also, any loose stones or pavers that could be a tripping hazard should be addressed. Look for rot around windows and call a carpenter if the wood is soft. If you have stucco, I'd strongly recommend you have it inspected before the buyer does.
If you have a well or septic system, you might choose to have them pre-inspected. These tests are expensive and results can take over a week, but they are costly systems; if you have any indication either of these might be in poor condition, you might want to know ahead of time.
Think about a pre-listing inspection. If you decide against it, I'd recommend walking around your property, inside and out and taking a critical look at the kinds of things the buyer's inspector will be examining. Providing copies of any inspections or receipts for service can go far in quelling a buyers' worries about the condition of the property. It demonstrates you are not hiding anything and that you are committed to conveying the house in good condition. Moreover, any inspection (yours or a professional one) will help you manage your expectations, especially in terms of expected net proceeds.