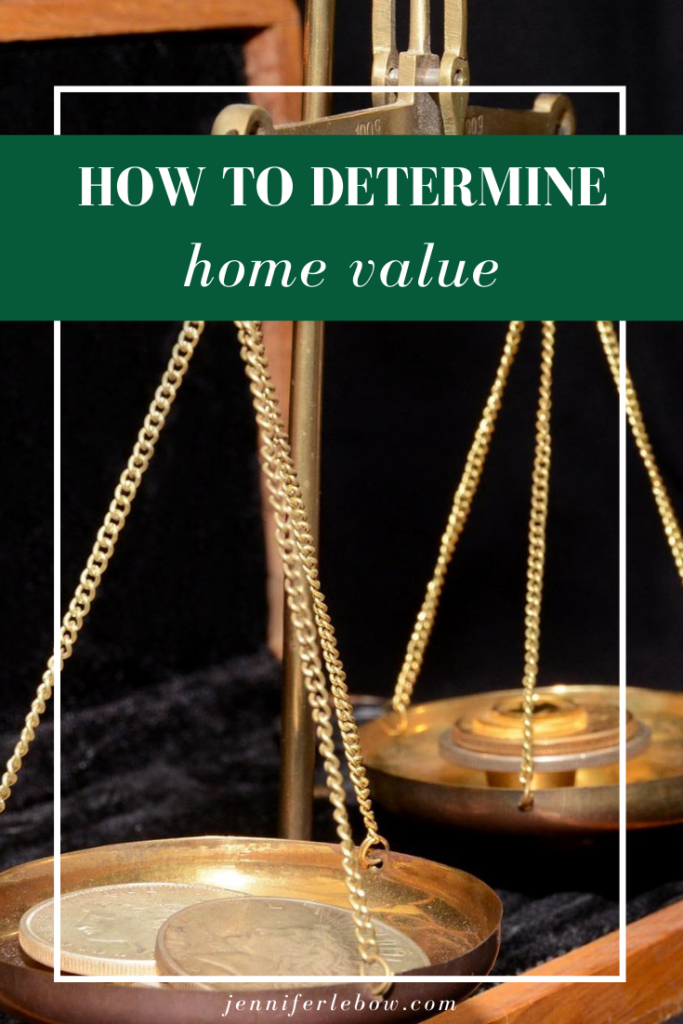 Whether you are buying or selling a house, you need to understand its market value. A real estate agent is best-equipped to walk you through what the comparable sales suggest as far as what a given property is worth. However, since it's your money (either to spend or receive), here's a little primer on some of factors that determine value.
Where to look for comps
First of all, you know what they say–location, location, location. It's vital that, when comparing the property in question to other similar ones, you make sure the locations are similar. In my mind, location can be divided into three sections: geographical location, neighborhood type and, in many areas, school district.
Geography
Geographical location: it's best to look within a mile or so, if you are evaluating a property in a typical suburb. Within a city whose neighborhoods may change many times over a smaller distance, you might look within a quarter mile. In a rural area, it would be a greater distance. The idea is that you want to consider comparable properties that are in the same area as distance to amenities (like public transportation, a city hub, an airport, etc.) as the subject property.
Neighborhood
Neighborhood type: if you are listing your home for sale and you live in a neighborhood with sidewalks where there's little pass-through traffic and people walk their dogs and kids ride bikes, you might not want to use houses on busy streets as comparables. Also, consider the types of properties in those neighborhoods. Are they comprised of houses much grander than yours? Or much more modest and possibly less well kept? Are the lot sizes roughly the same? As a rule of thumb, if you would say, "Oh, that's a much different kind of neighborhood than ours," it's probably not a good comp.
School District
School district: in my area, the Main Line suburbs of Philadelphia, the school district a property is located in drives a significant portion of the value of a house. So make sure the comps you consider are in the same or a very similarly-ranked school district.
How to use comparables to determine value
So now that you have more information about where to even begin looking for comparable properties, consider some of the following criteria and how they make a property "better" or "worse" than yours. Recognize that this process is what appraisers use. They have certain numeric "adjustments" they make, which vary by location. For example, a garage may be worth $14,000 and an additional full bathroom may be worth $8,000. They also have a per square foot dollar figure that they apply to provide an estimate of value. For example, if a comparable property is 342 sq. ft. larger than the one you are considering buying, the appraiser will multiply 342 by the psf value (could be $50 or more or less depending on where it is). In this example, that comparable property's value, as far as its size, would be worth about $17,000 more than yours, all other features being equal. Let's look at some other factors that affect value.
1. The Lot
Not only does the acreage of a property affect its value, but the lot itself does too. Imagine a home located on a hilly piece of land with no flat place to play or entertain. What if that property is located on a busy road with no sidewalks or shoulder. You can't walk a dog or push a stroller and guests can't park there if your driveway is full. That lot and siting negatively affects that home's value. Think about how much the appeal might change if you could pick that house up and move it to the quiet side street around the corner that is on more level ground. No discussion of the lot would be complete without noting the most obvious feature of it: size. Acreage, similar to square footage, affects value.
2. Size
As I mentioned, square footage has a big effect on value, but more in areas where all the homes are very similar in style, age, lot size, etc. Size also loosely refers to number of bedrooms and the living spaces in the house. So, while there exists no numeric adjustment for the kinds of rooms in the house, think about the different values to you of two homes, identical in square footage, but one with a family room or one with an additional bedroom and bath. Knowing what the buying public values in your area at the moment is important in determining value. Finished basements come under this heading as well. If basement square footage is added in as part of the total, it means the footprint of the house is smaller. That layout usually translates to smaller rooms, often no first floor office or family room, etc.
3. Condition
This category covers a lot. It speaks to systems (roof, building envelope, windows, heat and a/c, water heater, electrical and plumbing and any septic or well systems on the property). Those are the things that must be in good condition for safe, effective functioning of a house. Whether the basement gets wet generally falls under this heading as well. Then there is cosmetic condition. Are the finishes dated? are the rugs stained? does it need paint? In areas where there are lots of older homes, these questions are hugely important when arriving at a value. The age of the property alone doesn't necessarily provide that much information if it has been updated (either cosmetically or with new systems).
4. Amenities
Amenities in the house, on the property and in the larger community all come into play here. If the house has a generator, home theater, pool or apartment over the garage, it may have a higher value. If the property has tons of privacy with lovely perennials and a level lot, its value will exceed what you might otherwise expect. If the neighborhood has a community holiday party, a book club and a babysitting swap, or is within walking distance to the train and shopping as well as the elementary school, it will probably command a higher price than other similar properties lacking those features.
5. Style
Finally, the curb appeal and layout of a house matter. Always consider what type of houses seem to dominate the local landscape. For example, in the Philadelphia Main Line suburbs, stone colonials are common and the most desirable style. Split-levels and Cape Cods are not as popular here, so they sell at slightly lower prices versus houses that are similar across other criteria. Obviously, if the interior layout is strange or the spaces not easy to furnish, the house will have a lower value. In some areas, historical significance counts for a lot, too. Open floor plans tend to be more popular at the moment than closed-in "cut-up" layouts, so be aware of what current trends are. Knowing what the majority of the buyer pool is looking for is critical when pricing your home for sale or evaluating the worth of a house you want to buy.
6. The Market
Your realtor will probably need to help you with this one. If prices have softened since the comparables sold, you will probably get less for your house than if you'd sold sooner. Conversely, if there is very low supply of inventory and more demand, you may be able to get more. All kinds of factors affect the housing market, including mortgage rates, upcoming elections, job prospects in the area, and, at the time of this article, a virus wreaking havoc around the globe.