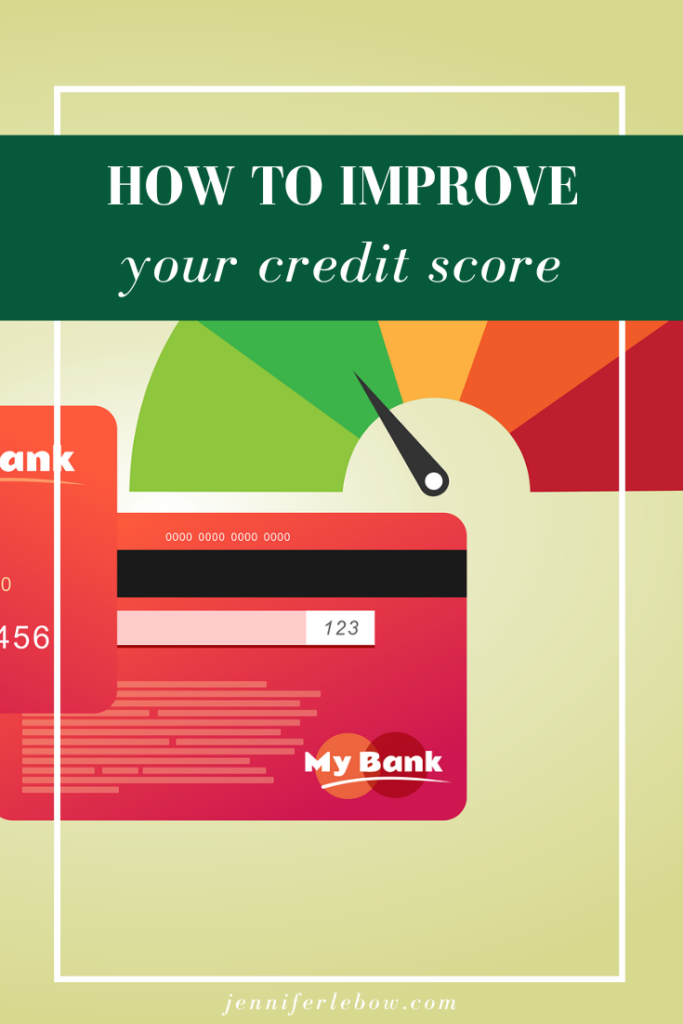 Want to improve your credit score?
If you are considering purchasing a home and you will need a mortgage, your credit score is very important. It is used to determine the interest rate on your loan. Some people consider their credit report a mystery–they don't understand what affects it, whether they have any control over changing it or that (gasp!) there are sometimes even errors on it that, if corrected, can benefit them. For more information on how to determine if there are mistakes and what to do if there are, click here. Be aware that it can take significant time for the adjustments to show up, though, so I'd recommend getting started as soon as possible.
What helps or hurts my credit score?
You might be surprised about which activities help you, hurt you or make very little difference as far as your credit score.
Is it good to have a lot of credit cards or better to have only a few? Investopedia says, "Having too many open credit lines, even if you're not using them, can hurt your credit score by making you look more risky to lenders."
Should you use them up to their maximums? Credit Karma says, "Though individual cases may vary, those who keep their utilization percentage low generally have higher scores than those who habitually max out their credit cards….Using less of your available credit is generally best for your credit scores because using a large amount of your available credit could mean you'll have trouble repaying that debt. If you want to keep your scores healthy and your credit reports in good shape, you should try to use as little of your credit as possible."
How important is it to pay them all off monthly vs. carrying a balance? Forbes says, "Carrying a monthly credit card balance can cost you in interest and increase your credit utilization rate, which is one factor used to calculate your credit scores." The Consumer Financial Protection Bureau says, "Paying off your credit card balance every month may not improve your credit score alone, but it's one factor that can help you improve your score. There are several factors that companies use to calculate your credit score, including comparing how much credit you're using to how much credit you have available."
Should you close most of your cards before applying for a loan so the bank isn't worried about having to compete for the monthly mortgage payment? Investopedia says, "Closing credit card accounts can have an adverse effect on your credit score, mostly because it decreases your credit utilization. Keeping cards open, even when they are barely in use, can be beneficial because it keeps your history of payment and age of the oldest credit account positive."
Is it good or bad for your credit score to open additional credit cards? This question is a bit complex, so click here to find out more.
There are some things you definitely should NOT do if you don't want to negatively impact your credit score. Creditcard.com warns:
Pay off a car loan early. Unlike credit cards, loan balances – whether mortgage, auto or student – carry very little of the weight we see assigned to credit card debt. As such, aggressively paying down a car loan in anticipation of a mortgage won't provide nearly the bang for your (scoring) buck that paying down a similarly-sized credit card balance will.
Apply for or accept a credit offer. In light of its extremely short track record and accompanying hard inquiry from the recent credit evaluation, a new account appearing on your credit report just prior to a mortgage application is likely to do more damage to your score than good.
Equifax.uk.com adds, "Try not to open new credit lines in the six months before applying for a mortgage. This could increase your debt-to-income ratio, which may reflect badly on your ability to repay any mortgage loans. These can demonstrate to lenders that you've been able to make repayments over a sustained period of time."
What specific factors go into determining your credit score?
The most heavily weighted sector is your debt payment history. If you historically pay off debt every month, you are already well-positioned. The next largest category is how much debt you currently carry as compared with available credit. The scoring calculator prefers that you are using a conservative amount of the credit available to you. How long you've been making payments is next most important (this is why young people often don't qualify for mortgages; they have short credit histories). Other considerations are your credit mix (what variety of credit you have–car loans, credit cards, other real estate mortgages, etc.) and how much new (recent) credit you've applied for.
For a clear, straightforward explanation of what goes into figuring out your credit score and lots of other ancillary information, click here.