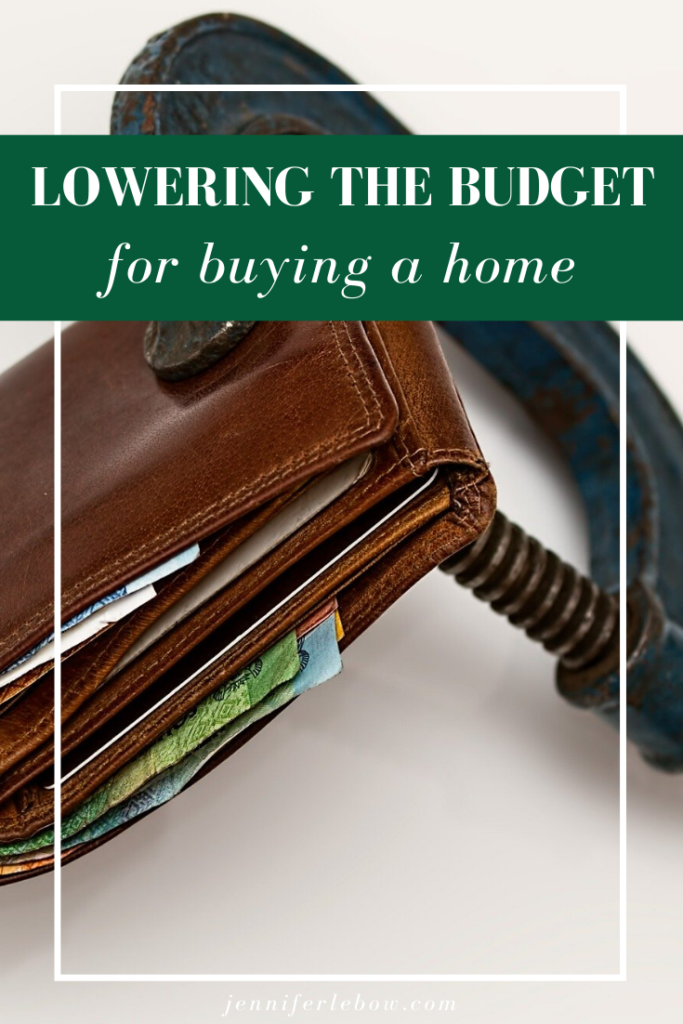 Lowering your home buying budget
Recently, we've seen crazy swings in the stock market and many people have job concerns as a result of corona virus fallout. That said, people still need to or want to buy homes. What should you do if you are still interested in purchasing, but have decided to lower the price point? There are several specific criteria which you can consider to reduce the cost of a property.
School district
In the Philadelphia/Main Line area, school district greatly affects price. In reality, "lowering your sights" in this particular category may be one of the best options in reducing cost without sacrificing much value. Here's what I mean: while several of the Main Line school districts are among the top in the state, many of the surrounding ones are still in the top 10-15% and very competitive. From a hyper-local perspective, the "very best" districts command higher prices for housing than the next tier down, the difference from a slightly greater distance is minimal and your child will still receive an excellent education. For more on Philadelphia area school district options, click here. For important information on how rankings are figured, click here. To understand how you can know which school district a given property is in, click here (this is not as clear cut as you might think!).
Size
Lots of people have a minimum number of square feet in mind when shopping for a house. You may need to reduce that figure if you are looking in a lower price point. That said, some creativity in how you use the space that's there can help! Basements are usually not included in square footage figures–might finishing a basement provide enough space? The same goes for attics. If your goal was to buy a place with room to grow, might converting the garage to a family room down the road be a viable option? How about flex spaces? Sometimes a home office with a pull out sofabed can double as a guest room or a hall nook can serve the office need.
The other size requirement often centers around property size. It's terrific to have enough property for a pool, if that appeals to you, or just for the kids and the dog to have a great play area. Does that mean a slightly smaller lot would prevent them from enjoying the home's outdoor space? Probably not. If privacy from neighbors contributed to your original lot size decision, might a fence or row of shrubs mitigate the closeness of adjacent properties?
Amenities
Do you really have to have a garage? Maybe you could live with a one-car instead of a two-car? Sure, while you'd much rather have air conditioning than not, could you manage to live with window units for a few years until you've saved enough to install central air? If you'd put a finished basement on your list of must-haves, might you be able to wait and finish it later or use it unfinished for a while? Finally, especially in the Philadelphia suburbs, the updatedness of a property has a huge affect on its price. If you can live with a somewhat dated kitchen and maybe older bathrooms for a while, you can save a lot on a home purchase.
Location
You know what they say: location, location, location. Maybe you need to consider a commute of ten minutes more than you had previously. The commute question may be further affected if you had been planning on taking the train and were looking for a home within a five minute drive. If you are willing to drive to work or even drive furhter to the train, you will have many more options in your budget. Being close to the train (but not hearing it!) drives up price. Maybe you could think about looking in neighborhoods you'd dismissed because the lots were smaller or the on street parking for guests wasn't as convenient. You might need to rethink walkability to retail and restaurants as well.
Compromises increase as budgets decrease
No matter what you're buying, when you lower your budget, you increase the compromises you must be prepared to make. There's no way around it. Some creativity and revisiting what you've previously identified as "must haves" can make it less painful and feel like you're giving up less. You might be surprised–sometimes a certain feature you thought you couldn't live without ends up not mattering very much at all.