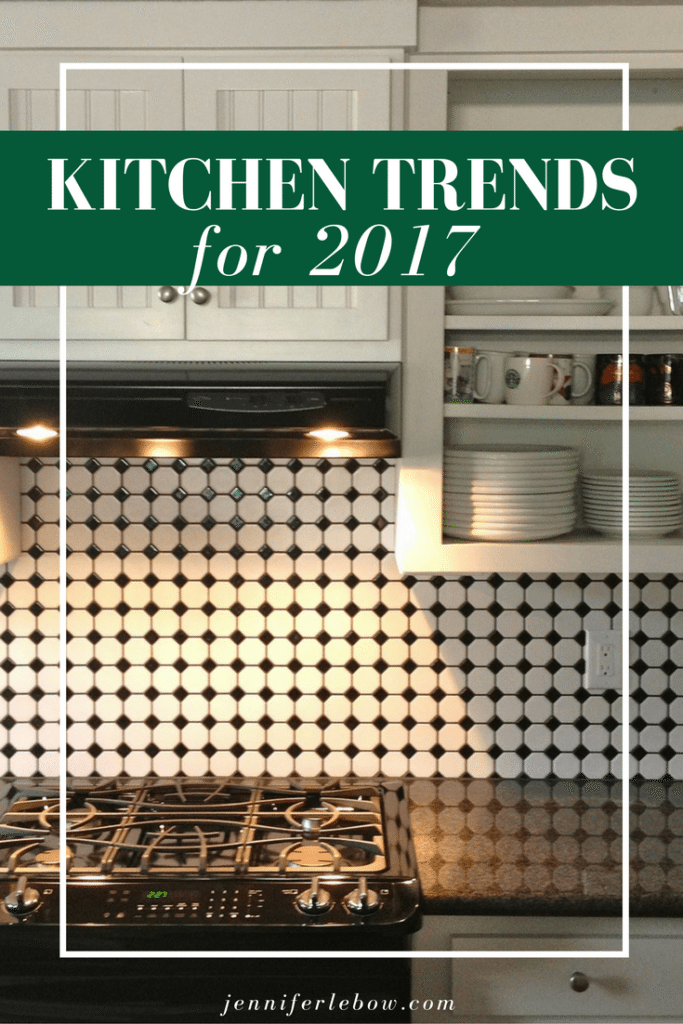 While there will always be free thinkers who choose their own style as well as traditionalists who like to stick to the old standbys, we will also always be surrounded by design trends.  Evident in clothes, cars, furniture, etc., we can't escape them.  In my business, I try to keep current regarding some of the latest trends in interior design as well as general architecture.  I recently read an article on kitchen trends expected to be popular this year, so I thought I'd share.
According to the article, the white kitchen stands strong, but color will start to infiltrate a bit, mostly in geometric tiles found on backsplashes as well as floors. Another continued fad will be the pairing of different finishes within the same space. That means cabinets of one finish around the perimeter and different ones under the island.  It looks like we may start to see more counter tops follow the same aesthetic–different surfaces (or at least colors) on the island than on the other counters.
Another trend that I, personally, love, is the integration of an informal eating area with the kitchen island.  Check out some of these pictures.  I think it's a great space-saver but, more appealing, it makes for a really cozy spot.