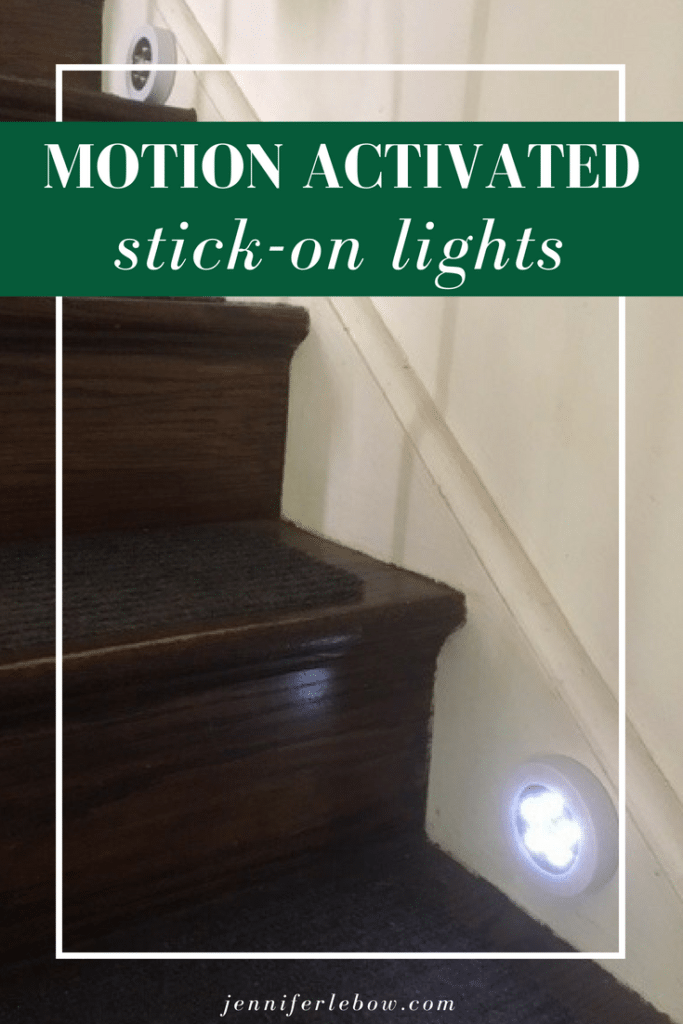 Have you ever bought something with high hopes and been disappointed? A lot of those "seen on TV" items fall into this category. It either doesn't do what they said it would do or it is "not as described." It's frustrating. Every once in a while, though, you get a sleeper–something that outperforms your expectations and ends up being such a great product or idea that you wonder how you ever lived without it and feel so grateful to have discovered it. Here's one of those.
OK, the backstory: We are dog people and our dogs are an extremely important part of our family. When our older dog started to hesitate going down the stairs at night (or in the morning when it was still dark out), my husband ordered some inexpensive motion sensor lights to mount on our steps. Without exaggeration, I have to say this purchase changed Otis's life. Now, when he wants to go downstairs (or up) and it's dark, as soon as he approaches the stairs, the first light comes on and he can see. As he continues down, the stairs light up a few steps ahead of him and he is able to navigate them so now he doesn't get scared, and he's able to get a drink, or go to a different area during the night so he is more comfortable. Obviously, these lights would be great for a young child who has to get up to use the bathroom or anybody else who is up at night. And additional bonus is that by not having to turn on the regular house lights (which can be blinding),  whoever needs to be up in the dark is less likely to be shocked into wakefulness. As a result, it may be easier to fall back asleep.
I'm sure there are tons of other uses for these lights and they just stick right on. I wanted to share this find because they've been such a boon to our household!
This post features an affiliate link.