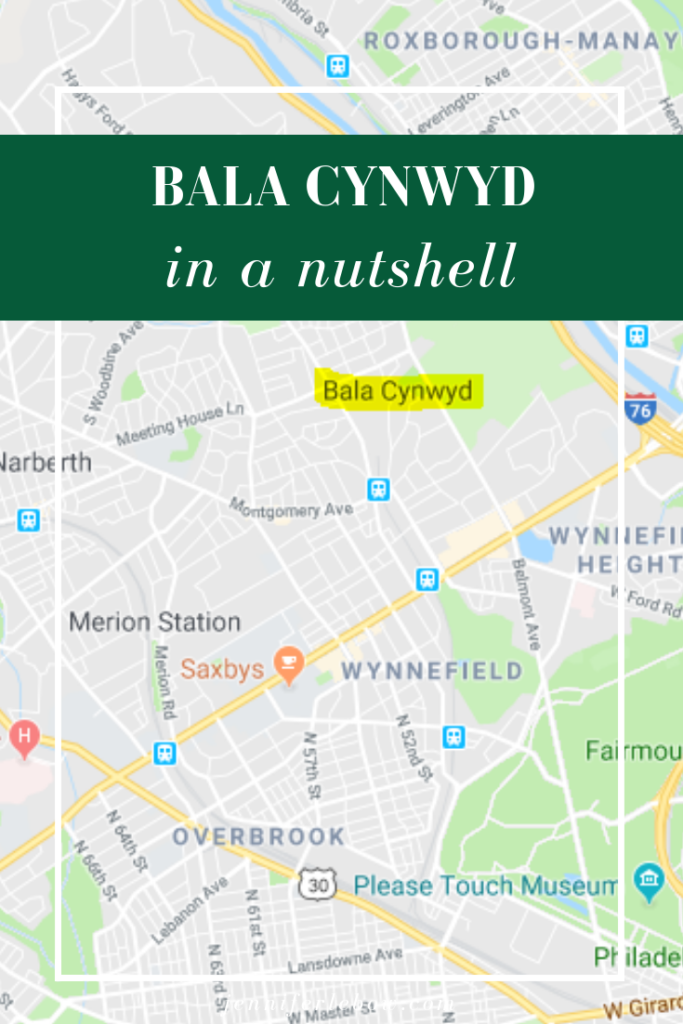 Neighborhood in a Nutshell: Bala Cynwyd
General Vibe
Bala Cynwyd definitely has a "we live close to the city" feel in that, while suburban, it's a little less staid than some of the other communities. There are several distinct  neighborhoods at all points along the price continuum a pretty wide array of people. Bala Cynwyd is one of the more diverse communities when it comes to age, ethnicity, nationality, religion, education, and type of employment (many professionals, but people in trades and everywhere in between as well). It has fairly clearly delineated neighborhoods, and each one has its own flavor. Residents of Bala Cynwyd like the quick access to the city are usually more interested in being able to get back and forth to work and get their kids to soccer practice than in suburban intrigue.
Housing
Bala Cynwyd has a wide variety of housing, especially for its size. Belmont Hills and the area close to City Ave. offer more affordable twin/row homes. There are a few split levels and a handful of ranches, but most of the single family homes are stone colonials. There are some newer homes, like the ones in Minfford, though most of the area is older. Across the board in Bala Cynwyd, property size is usually under ½ an acre. This town also has several new luxury apartment buildings.
Fan Favorite
The Cynwyd Trail, an abandoned spur of one of the old train lines, has been turned into a paved walking/biking trail that is much loved and used by residents. One branch of the trail allows for walking over the Schuylkill River into Manayunk, a part of the city with lots of restaurants—it's a great way to go for dinner in the summer and walk back afterward.
Don't Miss
The Christmas lights in Belmont Hills. This neighborhood tends to be one of the best decorated areas during the holidays.
Best Kept Secret
Bala Cynwyd is home to its own train line (the Cynwyd line) that only runs on weekdays, and operates roughly six trips a day and terminates at the aforementioned Cynwyd Trail. This line is separate from the Paoli-Thorndale line, which is what all other Main Line riders use. While it doesn't allow for much flexibility, it's a great option for locals who can commute within the confines of the schedule.
Fun Fact
Bala Cynwyd used to be known as Academyville, due to the location of the Lower Merion Academy. This building, built in 1813, was the original school for the (at that time) rural population of Lower Merion. The original Cynwyd Elementary school was built in 1914 and the Bala Cynwyd Middle School in 1937 on the same property; the original school building is still used by the district as an administrative building.
Read more about Bala Cynwyd here, and for a more in-depth summary with pictures, click here. You might also want to see what Wikipedia has to say.
If you are curious about other Main Line towns and neighborhoods, please take a look at my Main Line Neighborhood Guide.
Please contact me for more information at 610 308-5973 or jen@jenniferlebow.com.
If you are relocating to the Philadelphia/Main Line area, please go to my relocation tab.  If you'd like to and read other blog entries related to relocation, please scroll down a couple of lines and click on RELOCATION (to the right of FILED UNDER). Thanks!