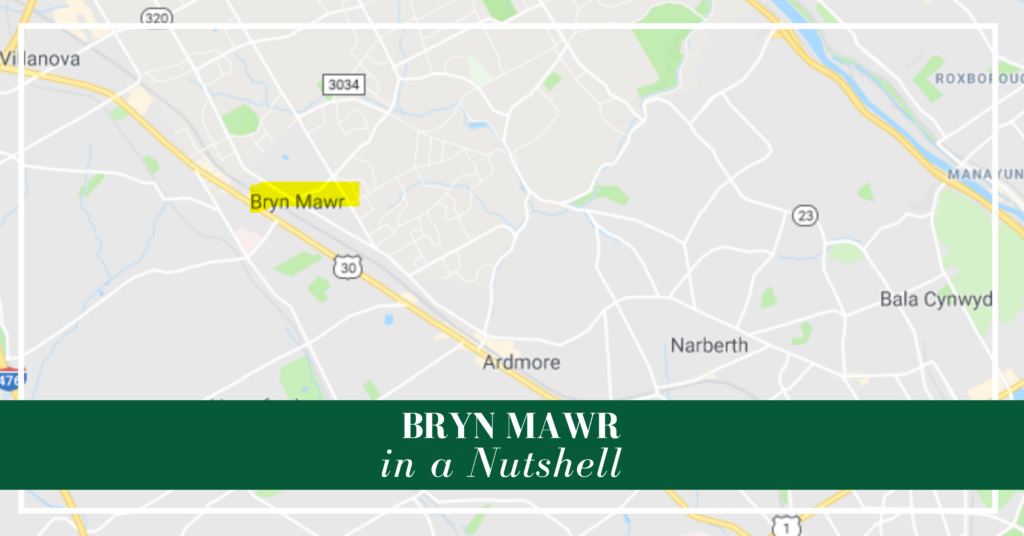 Neighborhood in a Nutshell: Bryn Mawr
General Vibe
Bryn Mawr is a great place to live if you want suburbs but plenty of easy access to shopping, restaurants, community services (like the incredible Ludington Library and the weekly Farmer's Market) as well as access to public transportation. It's bustling in the town center, but the residential areas offer nice sized properties with privacy and serenity.
Housing
Bryn Mawr certainly has its fair share of estate-style homes, but there are also plenty of Capes as well as more commonly proportioned colonials.  Stucco and stone are the most common building materials but there are a few brick and stucco homes as well. The Haverford Township section offers more modest homes on smaller lots which contribute to a very strong sense of neighborhood community.
Fan Favorite
Bryn Mawr's downtown. With lots of restaurants, the popular Bryn Mawr Film institute, Clover Market, Farmer's Market, Bryn Mawr Hospital and the library, the town center is always lively. The train is right there and it's a very walkable area.
Don't Miss
Bryn Mawr Twilight Concerts. This concert series is presented by the town throughout the summer and it's the perfect time of day to be outside.
Best Kept Secret
Harriton House. This historic property is over 300 years old and serves as an educational (and hands-on) opportunity to experience America as it was in the 1700s. Classes on woodturning, blacksmithing, and bookbinding are among the highlights. The grounds are open to the public and free to wander. Harriton House is a popular destinations for school students and they offer many special events throughout the year.
Fun Fact
The Bryn Mawr Fire Station is still housed in its original 1904 brick building and has maintained a 100+ year tradition of unconventionally-painted fire trucks. They are dark green with a yellow portion on the upper section of the trucks.
Read more about Bryn Mawr here, and for a more in-depth summary with pictures, click here. You might also want to see what Wikipedia has to say.
If you are curious about other Main Line towns and neighborhoods, please take a look at my Main Line Neighborhood Guide.
Please contact me for more information at 610 308-5973 or jen@jenniferlebow.com.
If you are relocating to the Philadelphia/Main Line area, please go to my blog page and search for posts using the relocation tag. Contact me to discuss your Philadelphia area relocation! jen@jenniferlebow.com/610 308-5973