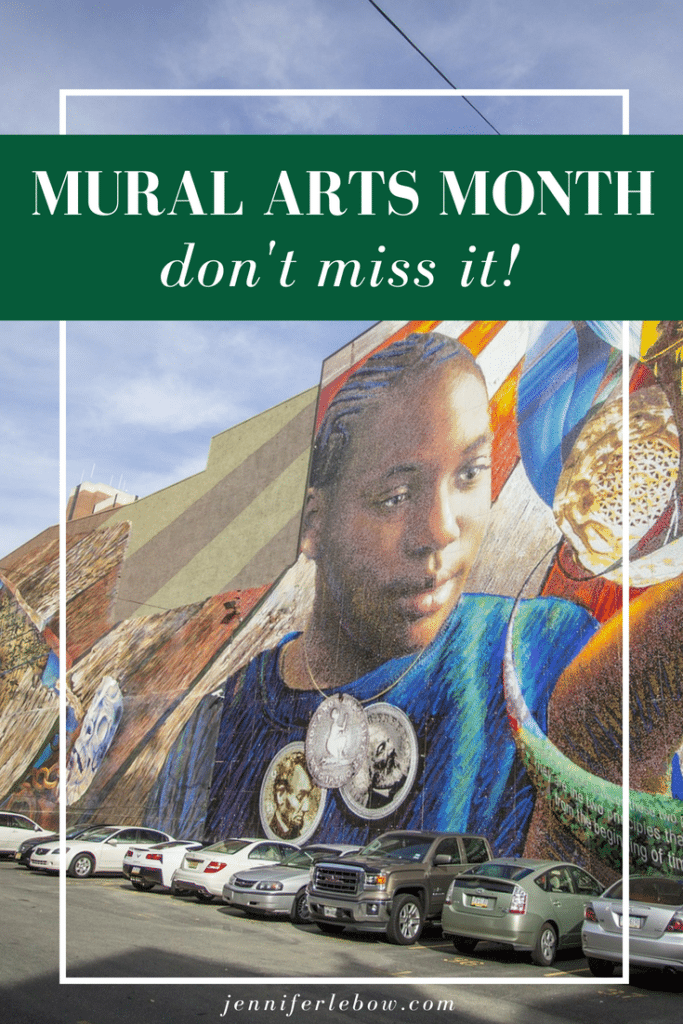 If you're local to Philadelphia or the Main Line, you know that our area may not have the world's first mural, but it certainly has the highest concentration of them. You have probably seen several around town and you may have even, at some point, gone on one of the Mural Arts tours (self-guided walks or curated trips on the El). If you haven't been recently, though, there are plenty you probably haven't seen. Fall is the perfect time to walk around and see them–it's not blistering hot and it's not too cold for a walk.
This art form has become a source of Philadelphia pride and there is a strong commitment to not only maintaining the existing works, but to adding new murals. Just within the last year or so, over 15 new murals have been created. For those of you who like top 10 lists, the founder of the Mural Arts Program gives you her picks.
One of the special characteristics of a mural is that it is a community-based art form. Not only is it available for everyone in the community to see, but it is produced by a group of people (no one creates a mural completely independently) and, at least in Philadelphia, the subjects of our murals tend to be local and universal at the same time. They reflect different neighborhoods and their flavors (check out the one of Frank Rizzo in the Italian Market or the Ed Bradley mural in West Philly) but their messages are meant to be positive and inclusive.