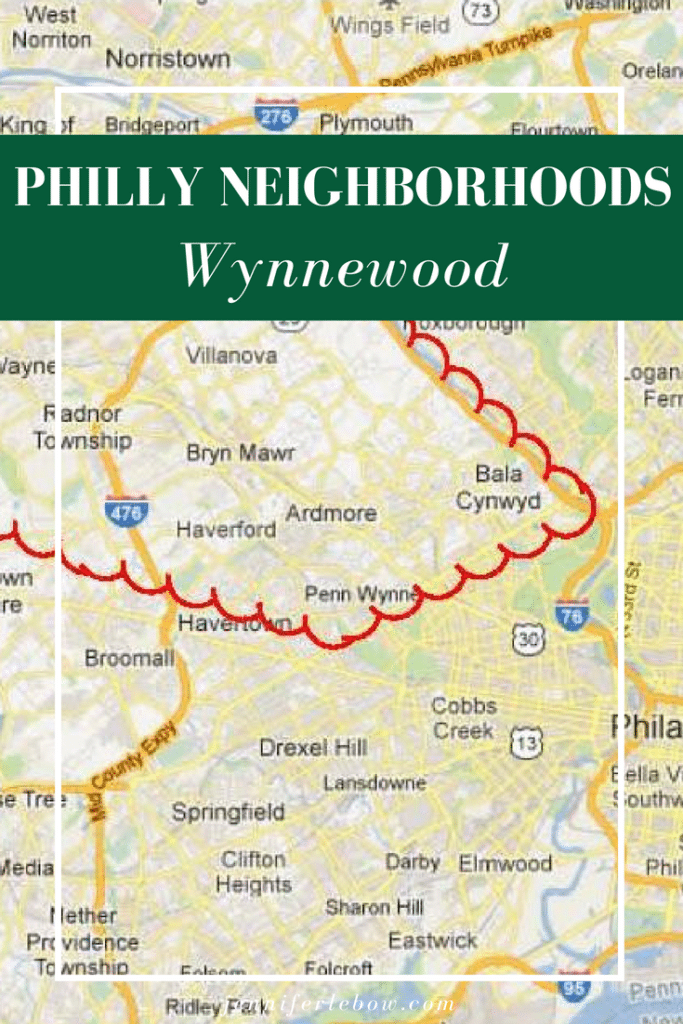 Please click here for a video tour of Wynnewood.
Relocating to the Philadelphia Area: Wynnewood
Are you relocating to the Philadelphia area and considering Wynnewood? If you are moving or job that will have your working in center city, Wynnewood is certainly one of the most commutable of the Main Line suburbs. What's the Main Line? It's the area directly to the north west of Philadelphia that offers the best school districts in the state, charming architecture and a somewhat genteel lifestyle. It's suburban, but not in a tract house/development sense of the word. The Main Line is more a collection of small towns primarily made up of single family homes on various sized properties with shopping areas located in central locations. Living in Wynnewood or any of the other Main Line neighborhoods means you don't have the parking challenges and crime rates associated with city living, but you have the access to all the city offers.
If you just want a quick overview, I encourage you to take a look at my "Neighborhood in a Nutshell" series. For the Wynnewood post, click here. To read more in depth about Wynnewood, and see some pictures of the area, click here. If you are interested in learning about other Main Line Philadelphia towns, please see my Main Line Neighborhood Guide.
Please contact me for more information at 610 308-5973 or jen@jenniferlebow.com.
Wynnewood Overview
Wynnewood is a much-loved Main Line address, from its most affordable sections, like Penn Wynne, to its highest end streets on the north side. There are plenty of "in between" neighborhoods as well, all with distinct personalities. The variety of housing styles is one reason that this town appeals to so many different people and another is the convenience of its location. Wynnewood two large shopping centers as well as a well-respected hospital, train station and lots of dining options, too. Nowhere in Wynnewood feels remote, even in the quiet, private neighborhoods with large lots and plenty of trees. This community boasts several parks and playgrounds as well as newly remodeled library and, except for a few houses, all of Wynnewood falls within Lower Merion School District boundaries.
Wynnewood: What it's like to live here
Wynnewood has some of the most diverse homes, architecturally-speaking, on the Main Line. For example, while the Shortridge Tract has some stone colonials, it features many split level homes and is located across Remington Rd. from the development of Indian Creek, comprised of mostly stucco and built in the 1980s. The orginal Indian Creek neighborhood, across Lancaster Avenue, is old, often very large estate homes. Just down the road, Penn Wynne offers mostly small stone colonials on small lots but a very strong community feel. If you like the neighborhood feeling of Penn Wynne, but are looking for a larger home on a larger lot, Ardmore Park (part of which falls in Wynnewood) is wonderful, centered around the park. One of the most sought after areas is the enclave that, while unnamed, I always think of as the "x" neighborhood, as several of it's street names have the letter "x" in them (Grenox, Sussex, Knox). Homes come up for sale rarely here and are always in high demand.
Looking for newer homes in Wynnewood? Knightsbridge and Sybury Glen may be just what you're looking for. In contrast, right nearby is the very unusual enclave called Arthur's Round Table, which is a group of Tudor-style homes designed to look like part of an old English village. If what you envision is a very residential-feeling neighborhood with winding streets and gracious, signature-style Main Line stone homes but you want to be able to walk to shopping, the train and Lower Merion High School, Wynnewood has that, too!
Read more about Wynnewood on Wikipedia.
If you are relocating to the Philadelphia/Main Line area, please go to my blog page and search for posts using the relocation tag. Contact me to discuss your Philadelphia area relocation! jen@jenniferlebow.com/610 308-5973