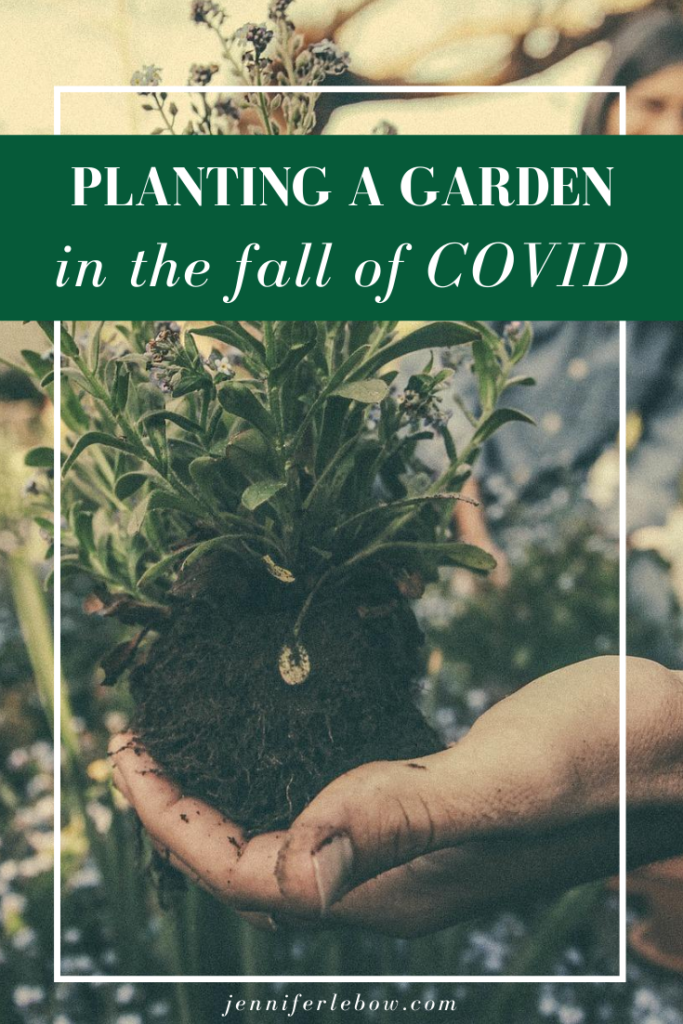 Disclaimer: I love to garden. Every fall, I spend hours surveying my existing garden and making plans in my notebook. I research plants on line, to determine which ones will grow well in the areas I've carved out. So, with full disclosure of my gardening bias, I humbly suggest that fall planting has more value this year than ever. Aside from the usual joy and satisfaction many gardeners find in planting in the fall, the special circumstances COVID has created make it the perfect activity.
Socially distanced
With tons of online sites, you have an enormous selection of bulbs and other plants to choose from. No need to visit a garden center or nursery (honestly, they almost never sell bulbs anyway). Then, when you plant them on your property, you have no need to interact with anyone else. This socially distanced activity keeps you safe from others (and others, potentially, safe from you).
Exercise
Preparing your soil (not to mention carrying bags of vermiculite or compost), digging holes and planting a garden is not for the lazy! Fall is the best time to be outside working as you won't get overheated. If you're looking for a little physical activity that isn't exercise for exercise's sake, grab a shovel/rake/bulb digger and get busy. Do be careful not to strain your back, though!
Great family activity
One of the advantages of people spending more time at home during COVID is the opportunity for family bonding. What could be better than getting outside in the fall and completing a planting project as a family? Even the planning (as opposed to planting) process can involve more than one person. I spend just as many hours planning my garden as planting it. I consider color, bloom time, height and light restrictions of the different areas and then hunt for plants that fit into the plan. I have a cottage garden and a shade garden–themed spaces are the perfect way to involve family members. Discuss the criteria and see what ideas people share.
Legacy
The great thing about bulbs and perennials is that they come back each year. Your garden could be a positive legacy of COVID, among the many negative results of the virus. You'll see the beauty of your garden and remember that it was planted under a cloud of gloom. And each year that you see those plants break through the ground will remind you of the family project you undertook together.