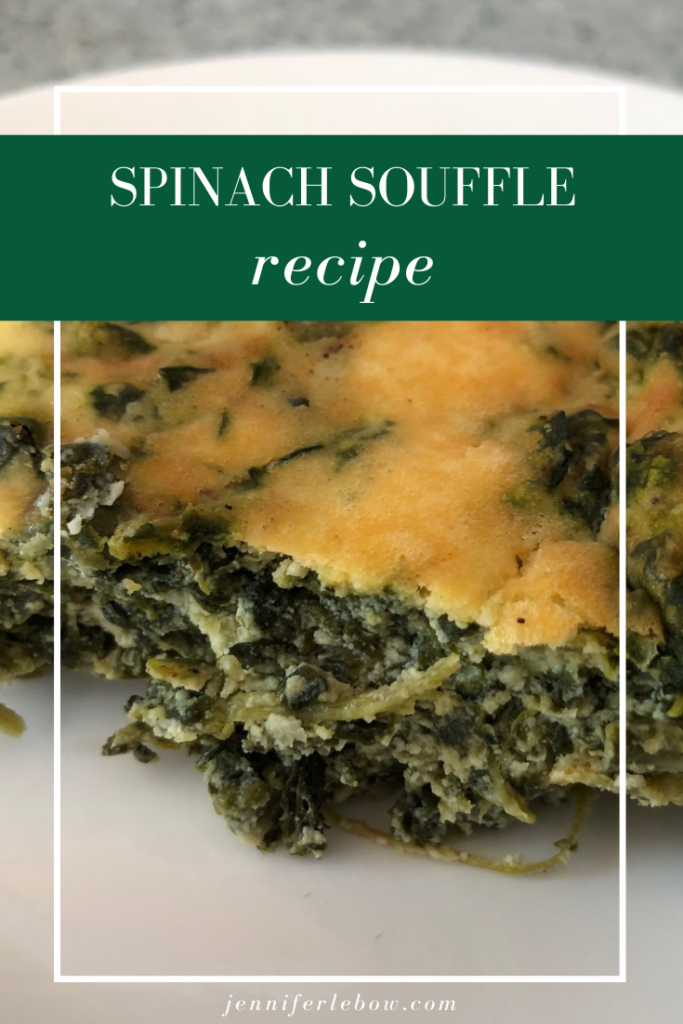 Jen LeBow's Spinach Souffle
Preheat oven to 375 degrees.
In large frying pan, saute:
2 packages chopped frozen spinach, broken up
Drain well.
Add and cook another couple of minutes:
3T butter
2 minced garlic cloves
3 T diced scallion
Toss with spinach mixture in very large bowl:
1 ¼ cups ricotta
¼ c grated parmesan
½ cup heavy cream
3 beaten eggs
Dash salt
Dash nutmeg
Transfer mixture to 8×8 Pyrex baking dish. Sprinkle top with parmesan.
Bake 50 minutes.