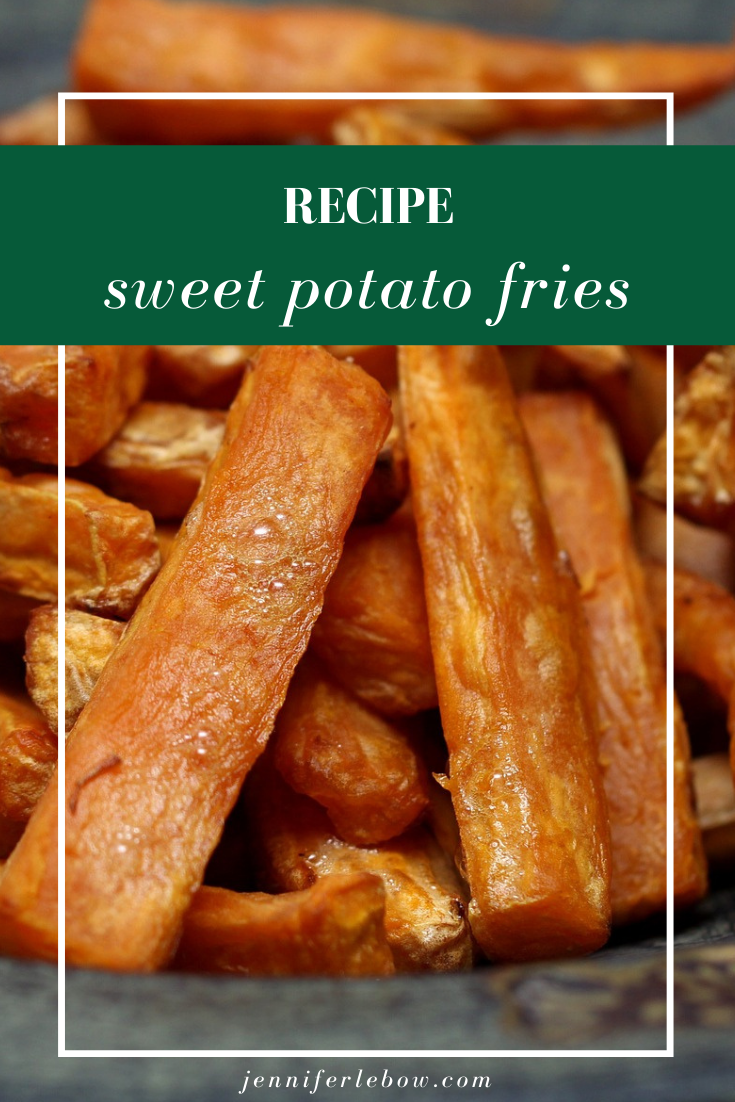 Jen LeBow's Sweet Potato Fries Recipe
Preheat oven to 375°.
Peel and cut 4 sweet potatoes—to cut, slice in half the long way so you have a flat side on each half. Flat side down, cut into strips. Rotate 90° and cut in half.
Combine in large bowl:
2 T olive oil
1 t onion powder
½ t garlic powder
¾ t oregano
½ t rosemary
½ t thyme
Salt and pepper to taste
Add sweet potatoes and combine well.
Bake 15 minutes
Turn, bake 15 minutes more