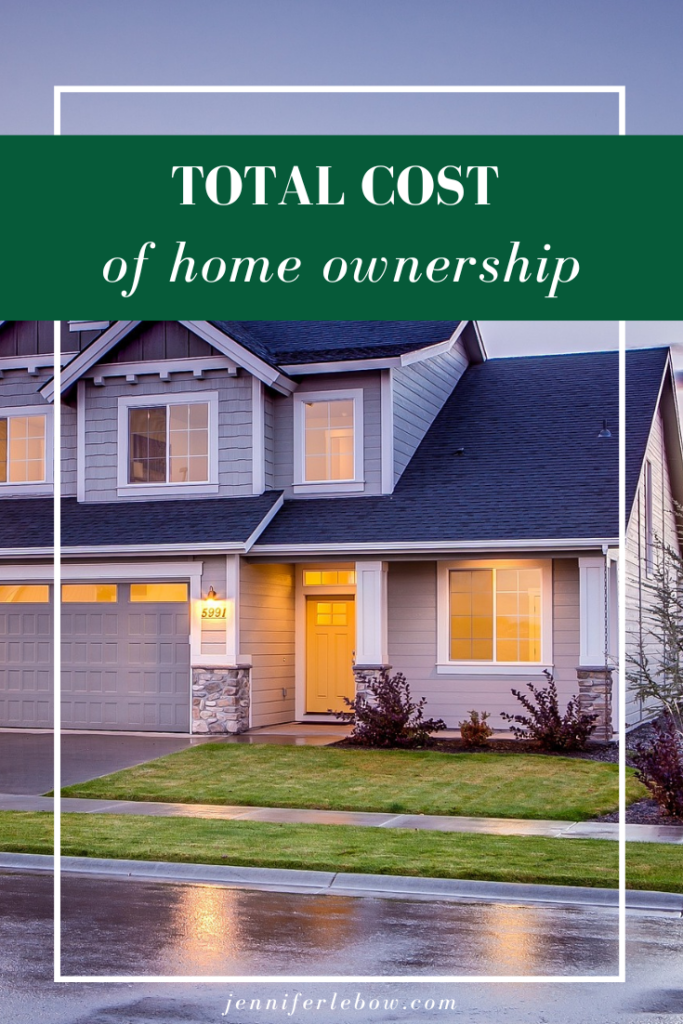 When people (especially first-time home buyers) decide to buy a house, there are a lot of costs to consider. The focus is (appropriately) on the costs to make the purchase and the affordability of the monthly mortgage payment (which usually includes taxes and home owner's insurance as well as the principal and interest payment on the loan–and HOA or condo fees, if applicable). The "costs to make the purchase" include the down payment and closing costs. There are some othet expenses, too, like inspections and moving fees. If you have budgeted for those costs, you are probably in good shape to buy the house and afford the monthly payment. Here is a quick primer:
Down payment: this is the amount of money you are contributing to the purchase prices (outside of the mortgage).
Inspections: home, radon, wood-destroying insects, stucco, swimming pool, well, septic–any and all of these inspections cost money.
Closing costs: these are the non-financeable, one-time fees (for title insurance, transfer tax, closing protection letters, lender escrows, home owner's insurance, etc.) due at closing.
PITI: this acronym stands for Principal, Interest, Taxes and Insurance. Most people who have a mortgage choose to roll in their annual tax fees and home owner's insurance costs to their monthly payment, so they are spread out equally across the year as opposed to paying them in a lump sum when the annual bills come due.
Moving: this includes the cost of packing, moving, storage fees if applicable and, potentially, any money lost by days taken off of work to complete the move.
Once you own the house, though, there are additional costs. Don't make the mistake of overlooking these. They include (but are not limited to):
Furnishings: from sofas to beds to lamps, window coverings, rugs and pillows and linens, moving into a larger home means you will need more furniture. While you don't need to furnish every room immediately, it is something you might want to budget for.
Increase in utilities: again, if you move from a small space to a larger one (or to one with utilties that cost more), keep those costs in mind.
Maintenance: this one is the big one. Your home and property will require exterior maintenance, which will include your roof, windows, siding, paint, brick or stone, driveway, landscaping (including tree work, grass cutting, sod/seed, shrubs, etc), and outdoor spaces like decks, patios, and porches. Then there is interior maintenance/updating. Your heat, air conditioning and hot water heater have limited life spans and those systems need to be in good working order. Kitchen appliances and washers and dryers will also wear out over time and need to be replaced. You may also want to consider interior painting, refinishing hardwood floors/replacing carpet, updating your kitchen and bathrooms, finishing the basement and any other improvements you might want to make.
While all of these costs may seem daunting and have you wondering whether home ownership is really worth it, there are some financial advantages! For example, some states offer tax credits if you install energy efficient appliances. If you work from home, there are also tax write-offs for office space. For more info on the tax benefits of owning a home, click here.
If you are relocating to the Philadelphia/Main Line area, please go to my blog page and search for posts using the relocation tag. Contact me to discuss your Philadelphia area relocation! jen@jenniferlebow.com/610 308-5973