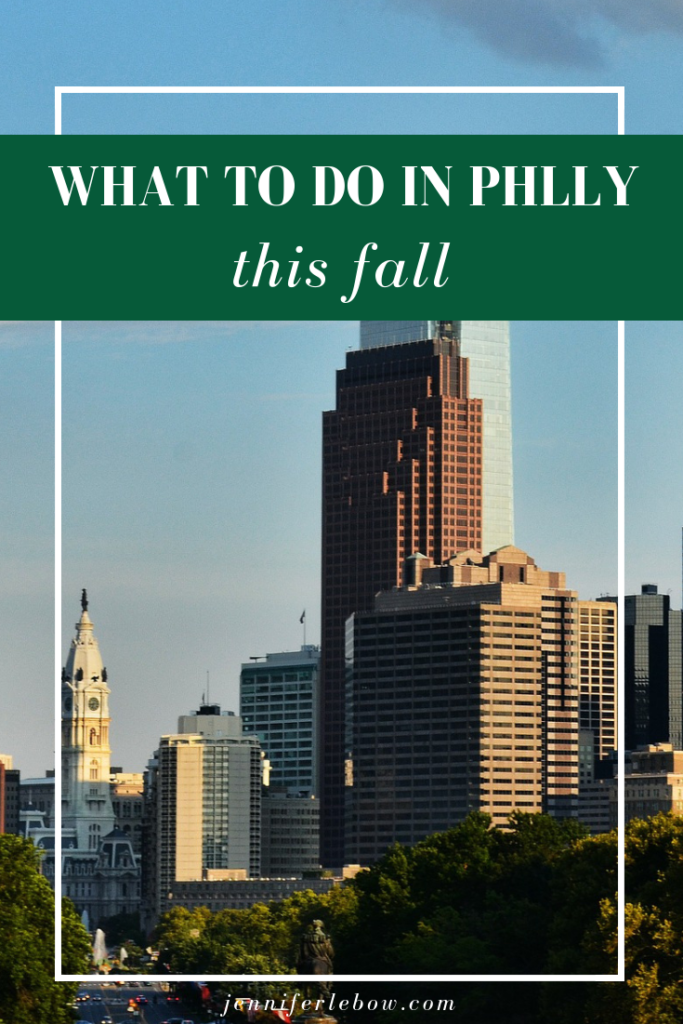 What to see and do in Philadelphia this fall
Other than the year round activities and attractions, you might be wondering what events and programs are available this fall in and around Philadelphia. Are you entertaining guests? Visiting the city as a tourist? A resident looking for some autumn adventures, and new places to go? Fall in Philly offers tots of choices! Indoor and outdoor activities, events for families, adults-only (think beer gardens) and cultural as well as "campy" happenings abound.
Is food your thing?
If you are interested in epicurean offerings, you're in luck! With Oktoberfest events and harvest-related festivals in abundance, you can't go wrong (even the Kennett Square Mushroom Festival happens in fall!). Remember, America's oldest beer, Yuengling, is a Philadelphia brand and there are lots of local craft beers being produced as well. Night Market is also a wonderful event and and there's always Center City Restaurant Week, as well. There's also the annual China town evening food truck event.
Would you prefer to walk around Philadelphia?
Looking for a more active outing? After the sticky heat of the summer, it will finally be pleasant to walk around outside. Consider taking advantage of the fact that October is Mural Arts Month with all kinds of special events and tours (walking, segway, train and trolley!) One of my favorite seasonal activities, when my kids were young, was going to choose not only our pumpkin, but also picking apples and other fruit. Click here for a guide to local u-pick farms.
Spectator sports in Philadelphia
Perhaps you would rather enjoy sports as a spectator. The Schuylkill River Regatta might be just the ticket. Sculling has a long Philadelphia history and watching this event offers genuine local flavor. There's also the Philadelphia Marathon, where I'll be cheering on my daughter. Of course, another Philadelphia standby is the annual Army-Navy football game.
Philadelphia fall festivals, arts and culture
If you like festivals, try Chestnut Hills Fall for the Arts or Brazilian Day. Philadelphia shows strong support for its gay population with the nation's largest coming out event, Outfest. Performing arts your thing? Try the Fringe Festival, Festival O or The Haverford Music Festival. Another great cultural event is the Philadelphia Film Festival.
Halloween happenings in Philadelphia
Are you a Halloween lover? There are spooky walks around historic sites, as well as Witches and Wizards weekend. No list would be complete without a nod to the Halloween favorite, Terror Behind the Walls at Eastern State Penitentiary. You can also find kid-friendly events like the lit pumpkin display in Fairmount Park.
As fall becomes winter in Philadelphia
As it becomes colder, activities like ice skating become popular and there are a couple of good places to rent skates. For those who like parades, don't miss the oldest Thanksgiving parade in the country. If you want to get an early start on your Christmas shopping, Philadelphia's Christmas Village opens (still technically fall!) November 28.
So many options for activities and entertainment!
While this list is by no means exhaustive, it's a great place to begin if you're looking for something to do this fall in Philadelphia. This post was meant to highlight seasonal options, but, of course, the museums and historic sites are available year round as are many other area attractions. Fairmount Park is also a great resource for all kinds of outdoor activities as well as cultural and historic entertainment. Whatever you do, I hope this resource has been helpful!