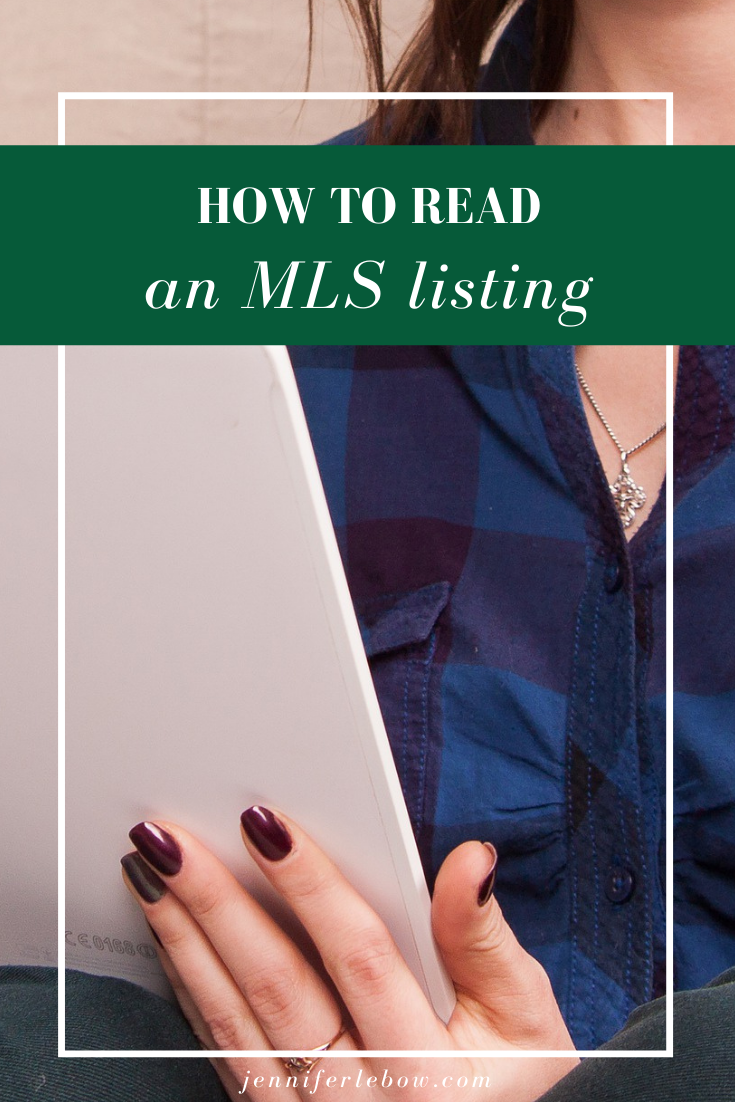 Obviously, the pictures tell the major part of the story when you are looking at properties on line. However, there is a lot of pertinent information that agents are required to include when they list a property. Many of these details are important in determining how good a fit a particular property might be for you. So it's a good idea to learn what to look for. Note: the features I mention below must be included in MLS listings in my area (Philadelphia); I can't guarantee all MLSs have the same rules, but I'd think manyof the same details would be required.
Location. We've all heard the expression "Location, location, location." I like to think it's said three times because there are three things to consider. First, the town or zip code the property is in gives you some basic information about things like school district, the town name and what's nearby. It's general. The next level of location info comes from zooming in on the map showing in the listing. Look at what is around it. Is there a highway so close that there could be noise? Is it in a neighborhood with lots of quiet streets and cul-de-sacs? Or along a more major road? Is there a park nearby? The third, really important part of location is the street itself. On or near the map should be an icon for Google street view. Use it to take a virtual walk around the neighborhood. See what is across the street and next door. Get the feel of the neighborhood. This underused tool is incredibly helpful.
Square footage. Keep in mind that, unfortunately, there is often no standard as far as whether finished basement space can be counted. Try to use other clues in the description to determine whether the square footage includes only above ground space or not.
Taxes. Property taxes are usually comprised of several individual taxes (like municipal, county and school district). Be sure you are seeing the entire tax amount.
Fees. If this is a condo or home with an HOA, be sure you understand the fees.
Lot size. Some people don't want a lot of property to care for; others want elbow room and privacy. Either way, you'll find the lot size in the listing.
School district. In some cases, a single school district may encompass every property within your search boundary. In others, different houses may be in different school districts. If school district is important to you, be sure to check the listing.
Parking. If you are looking for a city property, whether it comes with parking can be a huge factor. In the suburbs, a garage (2-car? 3-car?) may also be an important feature. This information should be in the listing, too.
Basement. Some people may only want to consider homes with basements. Some even require a finished basement. Again, agents are required to fill in this information.
Utilities. Where I live, this is a biggie. Is the heat natural gas or oil? Is there central air? Septic or public sewer? Well or public water? If these things matter to you, learn where to look on the listing to find these details.