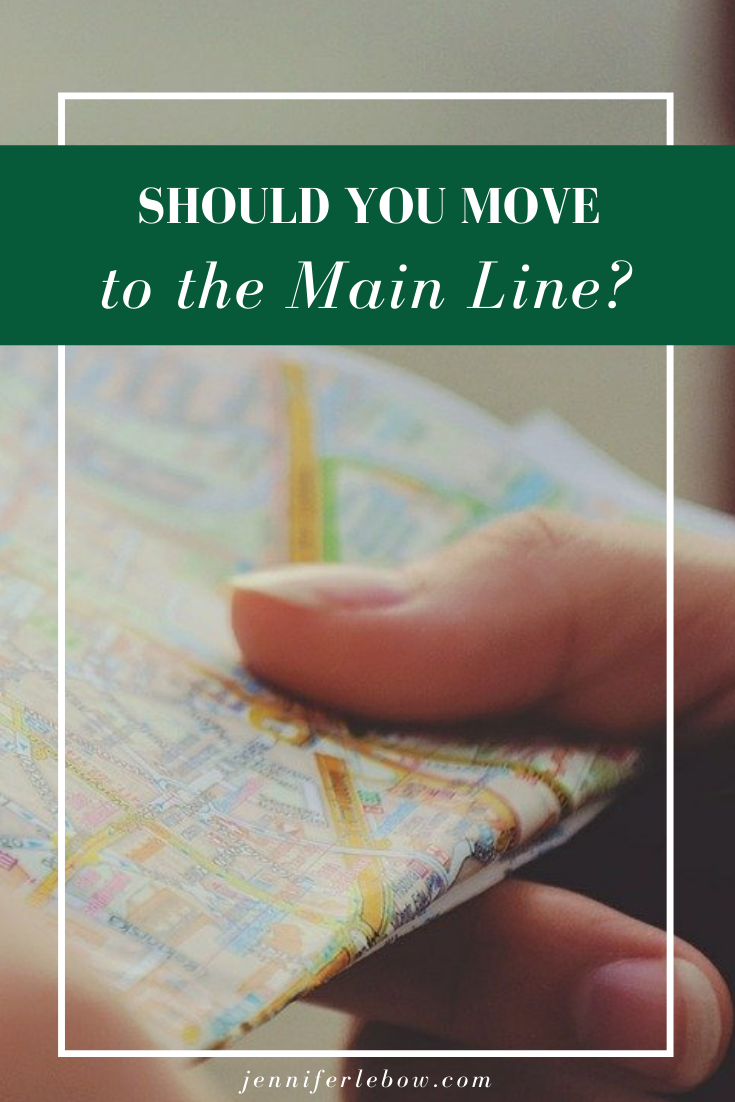 Moving to the Main Line
This post is a corollary to one I wrote entitled Should I move to Philadelphia? The Main Line is what we call the suburbs immediately to the west of Center City Philadelphia. Therefore many of the advantages of relocating to Philadelphia equally apply to moving to the Main Line. (Lower Merion Township, contained within the Main Line, made Money Magazine's top 50 Places to Live. In November of 2022 Money named it #2 in the nation for best places to live for people who work remotely.) For example, you will have easy access to the sporting events, arts and entertainment, dining and history of the city. You'll also benefit from the location between Boston, New York and Washington and the proximity of the beach, Poconos, Lancaster County and more.
Schools
However, there are additional reasons to relocate specifically to the Main Line. High on the list are the excellent schools. Not only are some of the highest rated public schools in the state located in this area, but the number and variety of private school options is impressive. For many relocating families, the ability to have these great school options while still being easily able to commute to Philadelphia is a big draw. To read more about local public and private schools, go to the schools tab at jenniferlebow.com.
Landscape
While many suburbs tout green spaces as a reason to live outside the city, the Main Line offers more than most. While there are lots of parks (from fields and playgrounds to wooded areas, walking trails, arboreta, state parks, etc.), the region is known for its trees. Remember, the Main Line is an old, established community, so mature trees and perennial plantings are the norm. "I love all the trees" is one of the most common exclamations I hear from relocating buyers. This topography allows proximity to a very large city with a distinctly non-urban feel.
Established neighborhoods
Just as the trees and general physical landscape reflect the age of the Main Line, the buildings, too, remind you of its history. This area is the antithesis of cookie cutter developments. While there are some neighborhoods with HOAs comprised of houses that have more a of planned community feel, those are less common and tend to be on the periphery of the Main Line. The organic nature of how the area grew means that there is more variety and individuality to the buildings. When the region was being developed, the rocky soil proved conducive to quarrying and most older structures are built of stone. The traditional, solid stone facades are another local feature of the Main Line that often appeals to relocating buyers.
Lifestyle
While "lifestyle" is a broad term that can be interpreted in many different ways, there are some generally accepted ways to describe a Main Line lifestyle.
Convenience is one of the top reasons given by people who live here. This area is not only convenient to the city, and destinations like NYC and Washington, but also to dining, retail and services. The Main Line is a string of smaller towns that flow into each other fairly seamlessly. As a result, there aren't long stretches with no commercial offerings. You are never far from a drug store, gas station, bank, salon, coffee shop, etc.).
Safety is another reason people give for choosing to buy homes on the Main Line. While adjacent to a large city, the crime rate is relatively low and people report feeling safe walking in their neighborhoods and being in their homes.
Work-life balance often receives high scores as well. In addition to great schools, proximity to work (often in Center City) and having the indoor and outdoor space Main Line properties offer, there is plenty to do. For people who love the outdoors, there are trails and parks, but also opportunities to kayak or canoe on the Brandywine River and Marsh Creek State Park to name a few. Skiing in the Poconos or heading to the beach are reasonable day trips and there are plenty of events and destinations for the family as well (like the Kennett Square Mushroom Festival, Mercer Museum, Linvilla Orchards, the Chester County Hot Air Balloon Festival.)
No region is a perfect fit for everyone and every place will have its negatives. So, wherever you are considering moving, do your homework and gather as much information as you can. Decide which characteristics are non-negotiable and evaluate your options carefully. For more reasons to move to the Philadelphia metro area, click here and here. If you think that the Philadelphia metro area, specifically the Main Line, might suit you, please give me a call!
If you are relocating to the Philadelphia/Main Line area, please go to my blog page and search for posts using the relocation tag. Contact me to discuss your Philadelphia area relocation! jen@jenniferlebow.com/610 308-5973