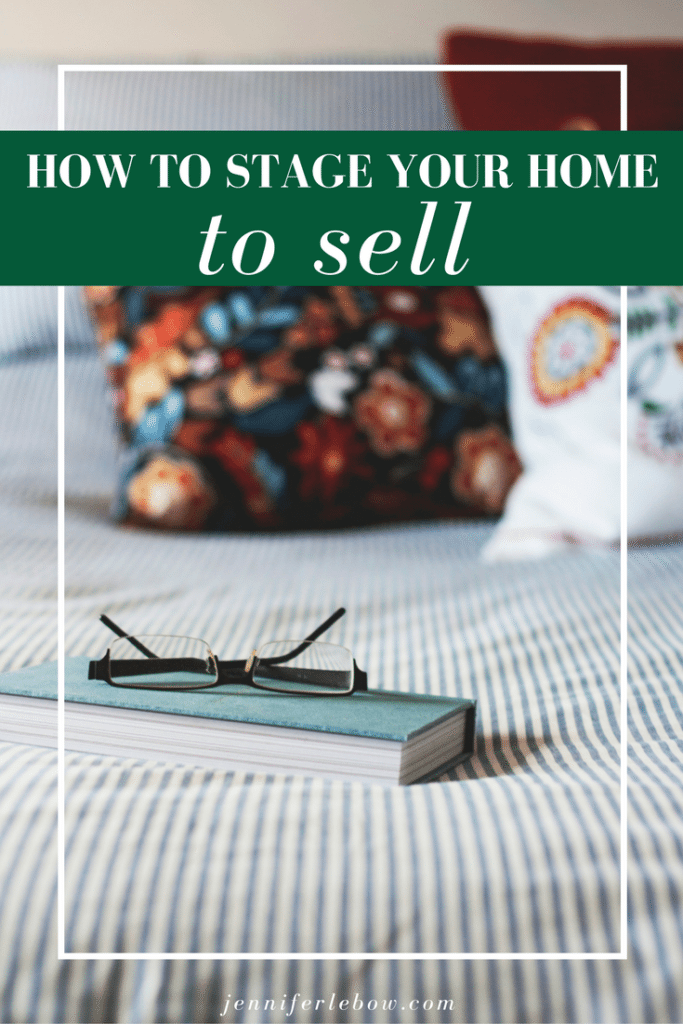 What is staging?
You may have heard this word bandied about as a description of what you should do to prepare your house for sale.  Many agents suggest that their sellers stage their homes and I, personally, believe that most staging is a colossal waste of time.  Laying out copies of Architectural Digest in a tidy fan-shape on the coffee table, is, sadly, NOT going to sell your house (I wish it were that easy)!  It's about making your house most appealing to the largest number of buyers and what we, as agents, refer to as "removing objections".  You want to present your home in a way that leaves the fewest opportunities for a prospective buyer to find something negative. You also want to make it easy for that buyer to envision his furnishings and décor in the space, so remove or adjust items that are reflective of very specific taste—"vanilla it down".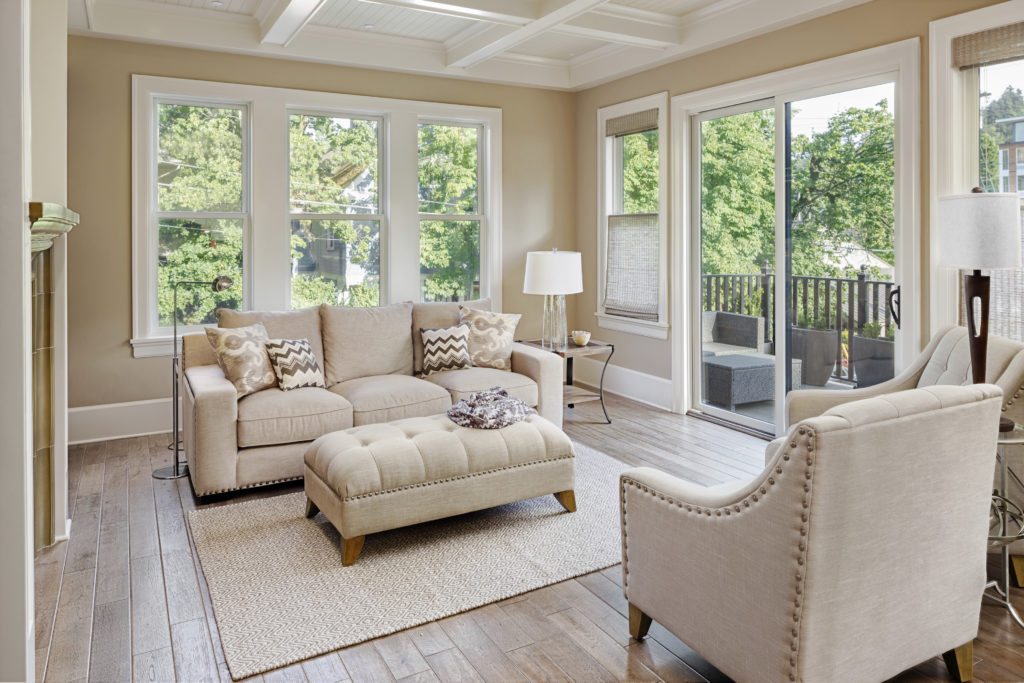 Make it clean
"Clean" encompasses all the senses (click here for an entire article devoted to this topic) from what you can see to what you can smell and feel (think sticky kitchen drawer handles or wobbly railings). Go the extra mile to have any carpets and draperies deep cleaned. Have your windows washed and any siding, decks or patios (and maybe even the driveway) powerwashed. You won't believe the difference.
Make it neat
Tidy the spaces
While you may still need to be living in the house during the time it will be shown, do your best to be tidy. "Reduce" should be your mantra here. Fewer toys, decorations, personal pictures, throw pillows, tchotchkes, piles of papers–less of everything. Unless you're really a minimalist, chances are your house, the way you normally live in it, looks a little cluttered to a buyer. Not only is that not the image you want to project (as most would agree "cluttered" is not a complimentary description of a space), but it's visually distracting and makes it seem like the space is too small or there's not enough storage. Speaking of which, try not to just throw everythink into closets–they should look organzied and ample as well. Same goes for attic or basement storage.
Don't ignore the linens
This one is a personal pet peeve of mine. So often, bed linens are rumpled or messy-looking. Bath mats and towels shouldn't be ratty or smelly (the worst!) Don't leave stained dishtowels hanging on the oven door, either.
Think HGTV
Yes, while so few people actually keep their homes looking like the ones featured on TV, most buyers are swayed by houses staged that way. So you are trying to strike the balance between inviting and elegant. Again, less is better. Fewer things (magazines, vases, etc.) on horizontal surfaces, no throw blankets or extra purely decorative furnishings to crowd the space. Pay attention to fabrics and try to stay fairly neutral.
The extras
A few random staging tips:
Make sure every light fixture has all the bulbs working and that they are the highest wattage it can take. No on likes a dim house and, if it is winter, chances are many people will be seeing the house outside of daylight hours.
Similarly, make sure all your blinds/drapes/shades are open for showings. Natural light is one of the most often cited reasons for why a buyer likes a house.
Don't overlook the exterior of your house. While I already suggested powerwashing, landscaping is hugely important. Not only does it tend to provide a high return on investment, but it's critical in making a good first impression. So mow the lawn, make sure the trees and shrubs are trimmed and don't have dead branches and consider adding some flowers (in pots by the front step or along the walkway if it's not a good time of year for annuals).
What isn't staging
Another pet peeve (I do seem to have a few….). The tray with fake food placed on a turned down bed is not staging. That's just dopey. Rose petals in the bathtub–also not staging. A bowl of 22 apples in the kitchen falls under that same heading. If you just remember it's about making the space look its best, you'll be fine.
Obviously, you can't do much about a small lot or shared driveway.  Nor can you magically make your closets bigger.  But you can make sure the trash cans are all put away so the driveway doesn't look cluttered.  You can be sure to blow the leaves (depending on the season) so the small yard looks its best.  You can refold and reduce the number of items in the closet so it looks organized and not overcrowded.  Click here to find out more.