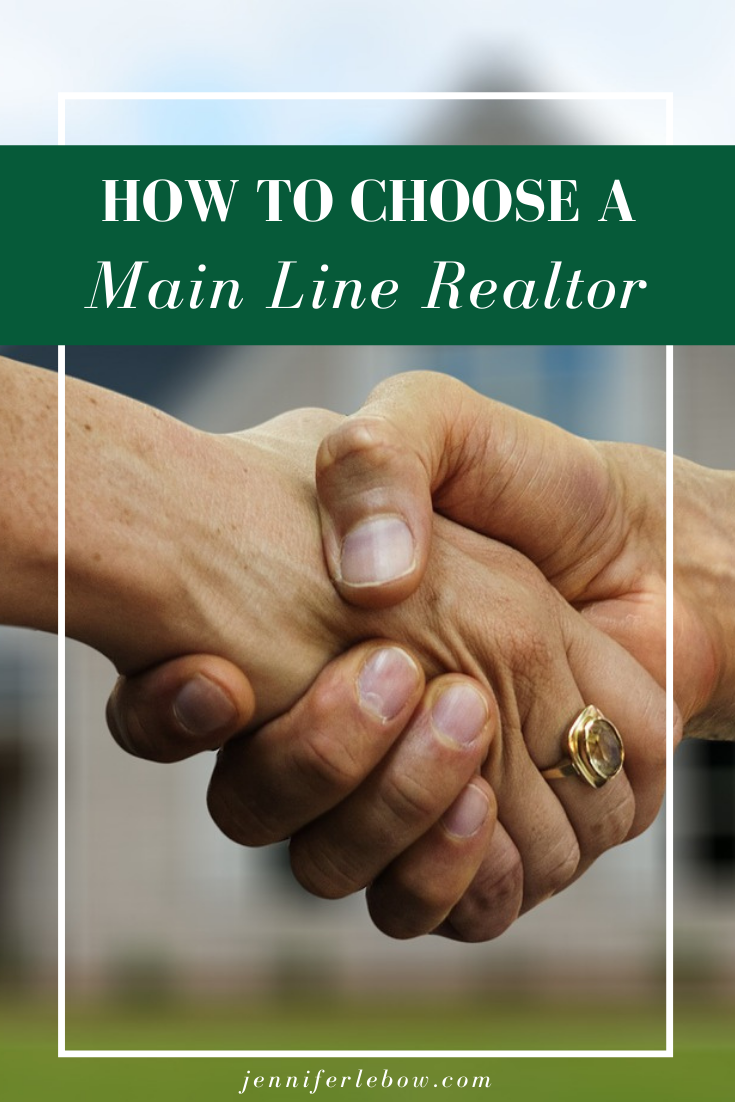 What to look for in a Realtor©
There are specific skills and abilities that any good buyer's agent should possess. Knowledge of the local marketplace, experience and strong negotiation skills are some of the obvious ones.
If your agent is not familiar with the neighborhoods you are considering, he or she is less likely to be able to answer your questions or understand the nuances of value there. Furthermore, you will probably not receive much "insider intel" which can often be important. For example, if a new development around the corner is planned, the construction and traffic associated with it could significantly affect you and the value of property in that area.  Or what if the school district boundaries are under review and may soon change? If your agent is not familiar with the neighborhood, you could be at a major disadvantage as a buyer, not being armed with as much information as possible.
If your agent is inexperienced, while it might not negatively affect you, it very well could. Your agent's ability to write a very strong offer, know what questions to ask (and whom to ask) and knowing the ins and outs of these complicated transactions can be crucial. Being able to craft a strong offer, which sometimes requires creativity, is a requirement. While it can be hard to determine, do your best to confirm that your agent has been around the block a time or two.
The most difficult characteristic for a consumer to gauge is how strong a negotiator an agent is. The best method, in my opinion, is to ask if you can speak to past clients. Conversations with them can also shed some light on other qualities that matter like how attentive an agent is, how successfully he or she identified properties that were of interest to the buyer and generally what kind of personality he or she has. For more on how to choose an agent, click here.
I'm moving to Philadelphia's Main Line suburbs.
What do I need to look for in a real estate agent?
While certain attributes in a real estate agent are universally sought, your Main Line Realtor© buyer's agent needs to go a few steps further.
1. Provide lightning fast responsiveness
In this market, properties that are listed on the Main Line are lasting an average of around 17 days (with many going in a day or two) before they are snapped up. If your agent doesn't send you new potential matches within a few hours of their being listed, that's a red flag. Additionally, if your agent is not responsive to your tour requests or questions about any properties, you are not receiving the service you deserve or need to win a house in this market. Final word on this subject: responses shouldn't be vague–your agent may need to contact the listing agent or the township in order to provide a definitive answer to your questions. Don't tolerate laziness in your agent; it will hurt your chances of securing a home.
2. Use technology
Your agent should use the technology available to search for, send you and engage in discussion about properties. He or she should provide active listings as well as information on sold properties, which helps assess value. If you are trying to buy from out of town, your agent needs to be comfortable Facetiming/Zooming and/or taking video for you to remotely tour you through houses. Similarly, paperwork that needs to be signed or sent should be easily done with on line signatures, etc. There are so many great tools out there, designed to enhance the buyer experience that if you don't believe an agent is taking full advantage of them, that person might not be best equipped to help you.
3. Introduce you to the towns of the Main Line
As a relocation specialist, I figured out years ago that there was very little useful information available about the Main Line towns and their specific personalities. I was frequently fielding questions from frustrated long-distance buyers asking questions like, "What's the difference between Wynnewood and Bryn Mawr and Berwyn?" and "What is the vibe like in Wayne?" So I decided to fill that void, by creating the Main Line Neighborhood Guide. To my knowledge, there is no other compendium of information like it. As a result, no other agent will be able to provide that specific resource, but if you are trying to understand the difference between the many Main Line towns, be sure to ask whichever agent you are considering for a description/summary.
4. Explain the buying process
The buying process varies from state to state, even if much of it is similar. For example, NJ has something called attorney review and a contract is not final until that step has been made. That is not the way it works in PA. We don't need attorneys for real estate transactions. Another important piece of information: closing costs, which are not financeable, are high in PA. Depending on exactly where you purchase, they usually run roughly 4-5% of the purchase price. And that's cash. It's also good to know what to expect as far as how inspections work, when deposits are due, what enable a buyer to terminate without penalty, etc. Ask any agent you are interviewing to summarize the buying process for you. For a complete overview, in both written and video formats, click here.
5. Explain school district boundaries
Having been born and raised here, it took me a few years of working with relocating buyers to understand that the way our school district boundaries work is not like how they work in most other places. In most areas, if you live in a particular town, you are districted to that town's schools. Simple. Not here. Here, the township, not the town, is what determines school district. While certain towns do lie completely within one school district, others, like Haverford, Bryn Mawr, Villanova, Wayne and Malvern, among others, do not. Portions of each of those towns are districted to one school district while other sections are districted to another. For more on this topic, click here, here and here for an interactive school boundary map.
6. Discuss the relationship of township, taxes and school districts
As I mentioned above, school district is tied directly to township. Similarly, the tax rate is tied directly to the township. Some townships, like Radnor, tend to have higher taxes than other, like Tredyffrin-Easttown (don't worry about pronouncing it; everyone just refers to it as T-E). Additionally, a few townships have higher transfer tax, which doesn't affect your annual tax bill, but does increase your closing costs. It is important to understand how school district, township and taxes relate to each other as your search parameters may need to reflect your preferences. For more on taxes, click here.
7. Educate you about local idiosyncracies
There are unique local customs and issues in every area. The Main Line is no exception.
Ever heard of knob and tube wiring?
Do you know what radon is?
Do you understand why stucco can have "issues" here?
Would you have asked whether a basement got wet or might that not have occurred to you?
Looking to add a pool or independent dwelling unit?–our impervious surface allowances (and other zoning laws) may thwart that plan.
Are you familiar with oil heat?
Do you think a septic system means you have raw sewage in your yard?
Above are just a few examples of the hyper-local specifics that your agent needs to understand in order to best serve you. Ask "what questions should I be asking" and inquire about some of the more common idiosyncracies that tend to surprise buyers coming from other areas.
One more thing…
One important feature of an agent I didn't mention above but which is key, is feeling a connection. You don't have to be best friends, but you do want to feel like your agent "gets" you and what you're looking for. Remember that you're going to be spending a lot of time with this agent and the process of looking for a home is the penultimate personal experience–your individual preferences, budget and situation are unique. Be sure to choose to work with someone with whom you are comfortable being yourself and communicating with easily and honestly.
If you are relocating to the Philadelphia/Main Line area, please go to my relocation tab. If you'd like to read other blog entries related to relocation, please scroll down a couple of lines from here and click on RELOCATION (to the right of FILED UNDER). Thanks!