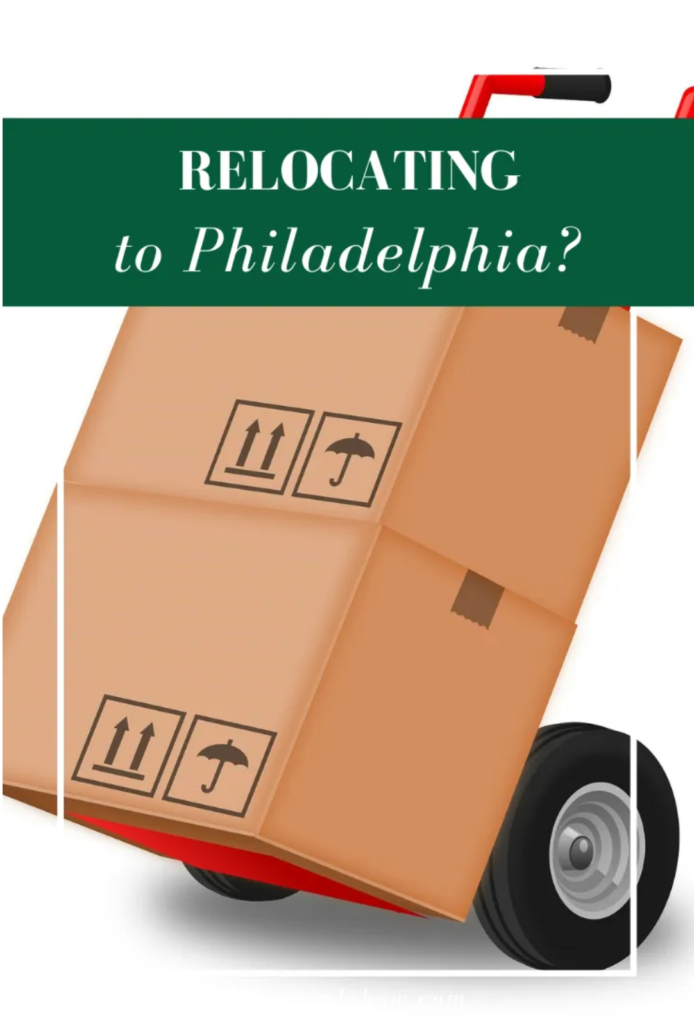 Are you relocating to Philadelphia?
If you might be moving to the Philadelphia metro area, you're probably wondering what the region has to offer. Common questions include:
Which neighborhoods would be a good fit?
What are the schools options?
What is the music/art scene like?
What do people do for entertainment (indoor and outdoor)?
What about the food/restaurant options?
What are the pros and cons of living there?
Neighborhoods
Philadelphia is known as a city of neighborhoods. Small sections of the city are defined by different architecture, lifestyles and vibes. Rittenhouse Square, Society Hill, Old City, Point Breeze, Chestnut Hill, Mt. Airy, Washington Square West, Queen Village, Fishtown, Northern Liberties, Fairmount, University City, Graduate Hospital–they all have their own specific feeling. To learn more about neighborhoods in the city, click here, here and here.
The Suburbs of Philadelphia include the area known as the Main Line, as well as several other communities. The Main Line is known for its charming stone homes, established neighborhoods, excellent schools and storied history. For a complete introduction to the Main Line and to learn about all of its neighborhoods, click here. You'll find out more about Wynnewood, Gladwyne, Ardmore, Bryn Mawr, Villanova, Wayne, Malvern and more. Off the beaten track a bit are Media, Newtown Square, Havertown, and farther out locations like West Chester and Phoenixville.
Schools
The Philadelphia metro area has an enormous selection of private schools, in addition to the public school districts. Note: school districting here is often confusing for non-natives. A property is districted to a specific set of schools based on the township it is in (not just the town). For example, the town of Wayne straddles three different townships (that happen to fall into three separate counties). As a result, you could live in Wayne and be in Upper Merion, Radnor or Tredyffrin-Easttown School District. And, no, you cannot choose. For ranking websites, consider greatschools.org, niche.com, schooldigger.com
Furthermore, because several of the Main Line area school districts are rated among the highest in the state, home values are driven in large part by the school districts in which they fall. One more item of note: while taxes vary township to township (do be aware of that), they do NOT necessarily vary in lock step with the ranking of the schools. In other words, the areas with the highest taxes do not automatically have the best-rated schools. They are independent of one another. For more on how to evaluate school districts, click here.
Music/art scene
While New York has the reputation as the cultural hub of the east coast (and, arguably, the country), Philadelphia runs a close second. On Avenue of the Arts, theaters and other live performance enjoy popularity and great local support.  There are also several beloved community theaters including the nation's oldest, The Walnut Street Theater. The museum options are truly staggering and many are within walking distance to one another. I always like to mention Mural Arts when discussing Philadelphia's art scene as it is unique to our area.
Entertainment
As far as cultural offerings, please see the paragraph above. If you are interested in attending professional sporting events, click here. For annual festivals and events, including the "you've never seen anything like it" Mummer's Parade, the huge July 4th Wawa extravaganza, the unmatched Philadelphia Flower Show, Terror Behind the Walls and much, much more, click here.
Looking for kid-friendly activities? For things you can do indoors, click here. If you need suggestions for outdoor family fun, we have that, too! If you enjoy exploring parks, don't overlook Fairmount Park, one of the largest city parks in the country, complete with horse, biking and walking/jogging trails as well as portions that traverse several waterways. If you are looking for longer hikes, click here. Gardens more your style? Philadelphia doesn't disappoint. Finally, it wouldn't be right to discuss Philadelphia attractions without including a link to historic Philadelphia destinations.
Shopping
Shopping more your speed? In the city itself, there are plenty of retail options. Headhouse Square and South Street are Philadelphia stand outs, as well as Chestnut Hill, the King of Prussia Mall and Suburban Square. If you love to shop for food, don't miss Reading Terminal or the Italian Market.
Dining
For people interested in restaurants (and wanting to take advantage of living in the BYOB capital of the country), Philadelphia is continuing to be recognized as a great food town. (There are great BYOBs out on the Main Line, too!) As a city of neighborhoods, many eateries boast a mostly hyper-local, incredibly loyal clientele. Most of their business comes from people who live close by enough to walk. As a result, they often have a very "neighborly" feel as you're bound to run into people you know.
Pros and Cons of living in Philadelphia
Cons
The weather. The weather isn't what brings people here. It gets very humid in the summer and winter can be icy and sort of cold. That said, it truly has four seasons and fall and spring are beautiful. And if you like snow, you will have a chance to see some, though only about 20″ a year (if you like to ski or want to enjoy the snow, the Pocono mountains, about two hours north, offers plenty of winter entertainment and much more snow).
The wage tax. The 4% wage tax is levied if you live or work within the city limits. Another pesky reality is the alcohol laws regarding sales in PA. Other than beer and wine, you cannot buy alcohol at a supermarket. You must go to a state-run "state store".
Public transportation. Philadelphia's public transportation system is not awful, but it's not great, either. There are several outlying communities, in particular, which are not accessible by public transportation. The SEPTA system includes trains, buses, trollies and subways. For more, go to Septa.
Big city woes. Like most big cities, there's never enough money for infrastructure improvement, there's a certain level of crime and some areas of urban blight. The city continues to develop economic programs to lure more businesses to make their homes in Philadelphia to bring in money. Additionally, several of the historically "not so nice" areas are being revitalized and new residential construction is on the rise.
Pros
Job prospects. Several large companies (like Comcast) are headquartered in or near the city (lots of pharma just outside the city limits) and the area is rife with hospitals and colleges, so employment opportunities are generally good.
Benefits of a big city with a small feel. Philadelphia is one of the most walkable cities and with the individual neighborhoods, it feels much more navigable and "small town" than most large cities.
Affordability. Compared with other east coast cities, like New York, Boston and Washington D.C., Philadelphia is appreciably more affordable. Housing, dining and entertainment costs are lower than in those areas.
Positioning. If you locate Philadelphia on the map, you'll see how convenient it is to many other destinations. It's a couple of hours to New York and just under three to Washington. Lancaster County is about an hour and a half and the Jersey shore is about an hour away. The Pocono mountains are two hours north.
Unexpected surprises. People tend to be pleasantly surprised when they relocate to the Philadelphia area. It takes some time to discover some of the most special features and places, but they are abundant! To get a sneak peek, click here.
Several factors go in to making a decision about moving to a new area. For more information on different neighborhoods, why you might want to move here and things you should know, click on the links below.
Reasons to move to Philadelphia
Things to know before moving to Philadelphia
What to know before moving to Philadelphia
Best things to do in Philadelphia
Working with buyers who are relocating to the greater Philadelphia area is my jawn (oh! for important local slang you'll need to know, click here)! So if you are considering a move here and need help finding housing (as well as a resource for everything related to a relocation to the area), please contact me at jen@jenniferlebow.com.
If you are relocating to the Philadelphia/Main Line area, please go to my blog page and search for posts using the relocation tag. Contact me to discuss your Philadelphia area relocation! jen@jenniferlebow.com/610 308-5973