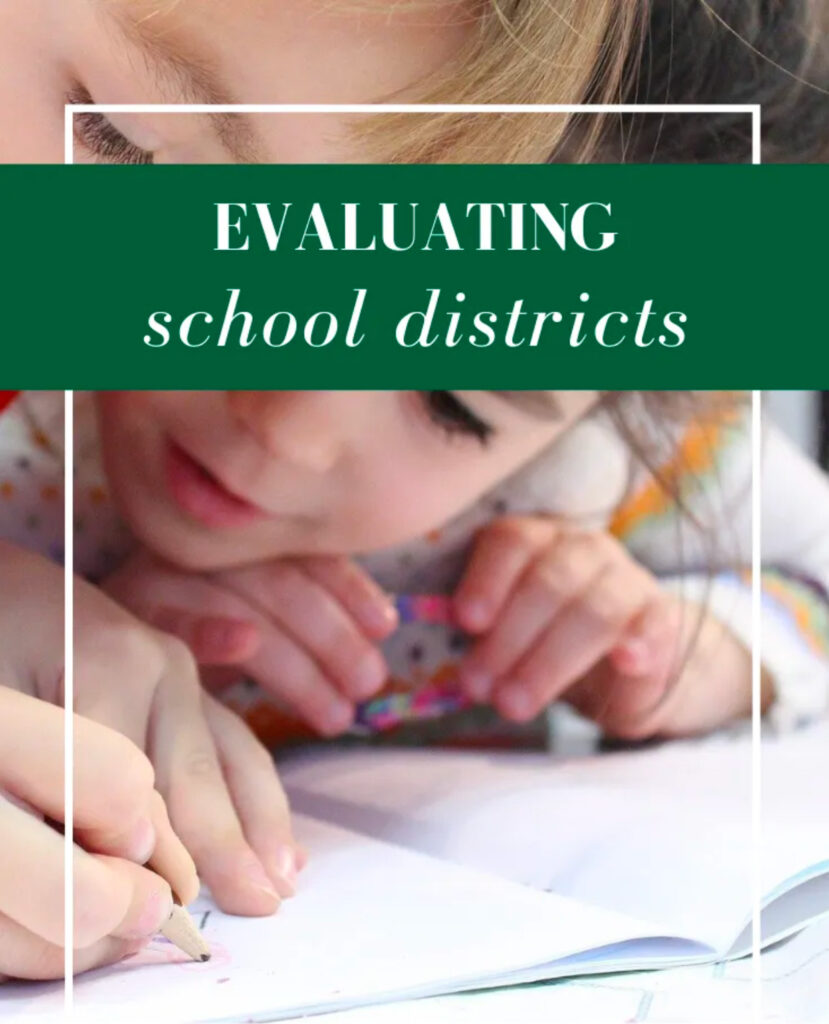 Why does school district matter?
Relocating is disruptive. There. I said it. There are so many things to consider and decisions to be made. Choosing where to look for a home is one of the first hurdles you'll face.  As a relocation specialist in the Philadelphia area, I work with buyers moving here from out of the area. While commute and style/size of the house and property obviously all come into play, school district is often the most important criteria. Even if you have no children or won't be sending them to public school, the school district matters. Why? Because school district is closely tied to value. In the Philadelphia area, for example, it is arguably the primary indicator of value.
How do you evaluate a school district?
Evaluating a school district requires a lot of research as well as a clear understanding of the criteria any ranking is based on. As far as research, there are several websites that provide school rankings and ratings. The most popular ones are:
greatschools.org
schooldigger.com
niche.com
publicschoolreview.com
While, since the ratings are based on data, it may seem that they are objective and, therefore, reliable indicators of how "good" a school is, be sure to examine that data. For example, greatschools.org, the most visited school ranking site, weights proficiency (based on test scores) at 45%. Proficiency rates do not measure progress a student makes during the year, though. If a school has many foreign students, for example, they may be less proficient upon matriculation than other students due to a language barrier. Growth in student progress is now a criteria, but at about 25%. So be sure to understand what criteria are being used to rate any school or school district.
What rankings don't measure
How about non-quantitative criteria, like variety of class choice, or arts and music offerings? Number of clubs and organizations and sports choices might be important to you, but you won't see those things reflected in the rankings. For many parents, the communication between faculty, staff and students' families is paramount, but, again, there is no rating for that aspect of a school's performance. While student teacher ratios are included in the information available, are they figured into a ranking? If so, how?
Perhaps the most reliable indicator of which high schools produce the most students with a high level of college preparedness may be determined less by the school than by the student population. Consider that most high performing schools are in affluent areas with high home values. Typically, people who can afford to live in those neighborhoods have more education than those living in low-income areas. When parents value education, those kids tend to be better academic performers. And, again, usually, well-educated parents have more money to pay for tutors, extra-curricular programs and other advantages to college entrance. So, while I don't mean to downplay the value that a school/teacher/curriculum can have, it's important to recognize that you may not be comparing apples to apples. as far as the students whose success is being measured.
What other research can you do?
If you are curious about some of the intangibles I mentioned previously (teacher-parent communication, quality of an art program), there are a few other resources. One of the best is social media. Every region has facebook groups for parents. Find a few in the region you are moving to and see what people are saying. Ask questions–you may be surprised at how many people respond. This research method is especially useful as you may be able to connect with other parents who have kids with similar interests or challenges. Then, you can better understand how a school might fit your specific child. Click here and here for additional info. To better understand school district boundaries and which areas are districted to which schools, click here and here. For an interactive Main Line school district boundary map, click here.
If you are relocating to the Philadelphia/Main Line area, please go to my relocation tab.  If you'd like to read other blog entries related to relocation, please scroll down a couple of lines from here and click on RELOCATION (to the right of FILED UNDER). Thanks!