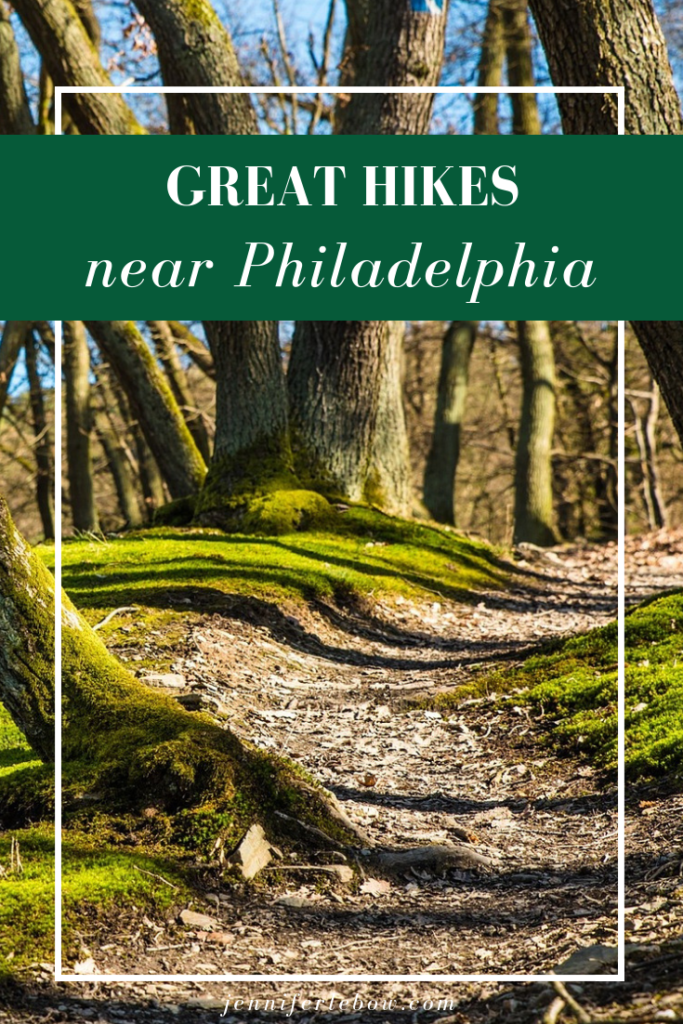 Where to take a great hike near Philadelphia
Take a hike? Don't mind if I do! Depending on your ability, time frame and willingness to travel, there are a variety of different places in the Philadelphia area to go walking. Some are a few hours away and are probably overnight trips. Some others may be about an hour's drive and there are plenty within 30 minutes of the city. If you're looking for more of a mountain hike, you'll need to travel a bit. If you enjoy a packed dirt path under a tree canopy, you won't have to look further than Fairmount Park.
A hike for everyone
If you are not an experienced hiker and aren't sure just what you're looking for, I'd start with this list. Easy, paved and very close to Philadelphia, the Manayunk Towpath is part of the Schuylkill River Trail, which stretches all the way out past Phoenixville. You'll see old textile mills and canal locks and won't be climbing rocks or bushwacking trees. If you are looking for a more "in the woods" kind of hike, try Ridley Creek State Park, less than 20 miles from Center City. This serene spot also offers good trout fishing and you'll see horse back riders, cyclists and even cross county skiers. Of course, Valley Forge Park is a wonderful option if you'd like fairly easy walking with a large dose of history sprinkled in. With picnic benches and easy parking, families often use this park to take a walk, fly kites and have some lunch.
Hikes with waterfalls
Are you specifically looking for a hike featuring a waterfall? Not only are they beautiful, but they cool the air around them and the sound they produce changes from white noise to thundering the closer you are. They are a sort of feast for the senses. Moving water tends to discourage flying insects, too. If you would like to plan a Philadelphia area nature walk that includes a waterfall, here's a great list. For the most bang for your buck (or the most waterfalls for your miles), I'd recommend the Falls Trail at Ricketts Glen State Park. It's a rigorous trail and only for experienced hikers but rewards the effort with 21 waterfalls. Be sure to wear slip-proof shoes as all those waterfalls make for potentially slippery conditions. If you want a short hike (though steep, and not easy!) but one with lots of waterfalls, try this two-mile trail in Jim Thorpe.
Hikes with terrific views
Maybe you love walking through the woods or up mountains or along meandering trails, but only if you find a wonderful view at the end. If you need the promise of a fabulous vista to provide the motivation to walk, these destinations will not disappoint. Not for the faint of heart, the Delaware Water Gap's Mt. Tammany trail offers a sweeping view of the mountain. In the fall with the the trees ablaze with color, it's hard to beat. For a much easier, closer to Philadelphia and very different kind of walk, try John Heinz National Wildlife Refuge. Located near the airport, it's not only easy to reach, but is centered around Tinicum Marsh. The water attracts birds and other wildlife and the fairly level trail means you can focus more on your surroundings than your footing.