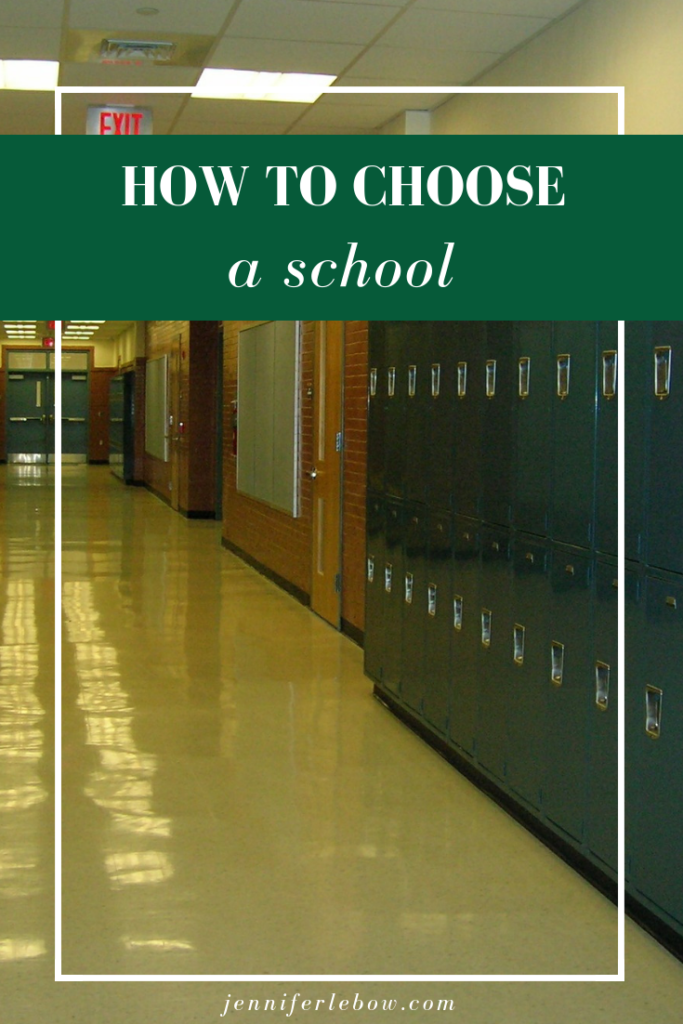 I'm moving to the Philadelphia area. Which schools are the best?
One of the questions I am most often asked by parents who are relocating to the Philadelphia area is "Which are the best school districts?" While, as a parent myself, I understand why they ask, it's a very difficult question to answer for three reasons. One: as a Realtor, I am bound by a code of ethics which precludes me from being able to describe any neighborhood or school district as "better" than another. I am only permitted to point a buyer to school ratings and rankings, as well as to the individual district or school websites.
Second, those very rating and ranking websites all use a different combination of criteria, so they don't present a consistent picture. Some weigh improvement over last year's test scores very heavily, while others give lots of weight to parent satisfaction or diversity of student body. Sometimes the number of AP classes or the amount of support for struggling students comes into play. The point is that they all use a different sent of characteristics to rate the districts.
Finally, the third reason it's so hard to tell someone which are the best schools is that it depends what's important to that person. For example, is it the academic stringency? The extra-curricular offerings? The record of the sports teams? Highest average SAT/ACT scores? Determining which characteristics of a school will most affect a specific student's experience is a very personal decision.
So how do I choose a school?
When visiting these ranking sites, read about their criteria and where their data comes from. It's always a good idea to look at several different sites to get a more complete understanding of the strengths and weaknesses of any given school or school district. Then go to the district web pages for a fuller description of the schools you're considering. Once you have some of the basic information, find out if you can visit and/or if your child can. This is not always possible, but can be extraordinarily helpful in figuring out whether the environment is a good match for your child.
One other recommendation (given with the caveat that subjective opinions are just that: subjective opinions) is to ask people in the communities you're considering what the best schools are. Ask specific questions that reflect what's important to you. For example, you might ask how a given district handles bullying. Or how many people with kids in the "challenge" program think it's a good one. Or what percent of kids participate in art/music/theater.
Remember to have perspective
Obviously, your research is designed to increase the likelihood that your child or children end up in the educational environments best suited to them. You want your kids challenged, supported, and to have social and extra-curricular opportunities that they enjoy. Keep in mind, though, that there is no "right" school. Your child will be able to find a place for himself and receive a quality education in lots of different schools. So, while you want to tip the scales in his favor by doing your due diligence and gathering as much information as possible, I'd advise you to guard against the idea that only one school is an acceptable choice. Within a certain buyer's geographical constraints (usually created by work location), budget for a home and similar factors, there are usually a few districts that could work well.
Resources
In addition to the individual school district websites, you can try Great Schools, School Digger and Niche. Often one of the local papers or magazines has an annual ranking review. Another resource is community facebook parent pages. Ask questions about the programs or philosophies most important to you. And remember: while doing the best for your child is admirable and tremendously important, kids do well in a variety of schools, so try not to overthink it!
For more on school district boundaries, click here and here. For more on choosing a school, click here and here. For an interactive Main Line school district boundary map, click here.
If you are relocating to the Philadelphia/Main Line area, please go to my blog page and search for posts using the relocation tag. Contact me to discuss your Philadelphia area relocation! jen@jenniferlebow.com/610 308-5973