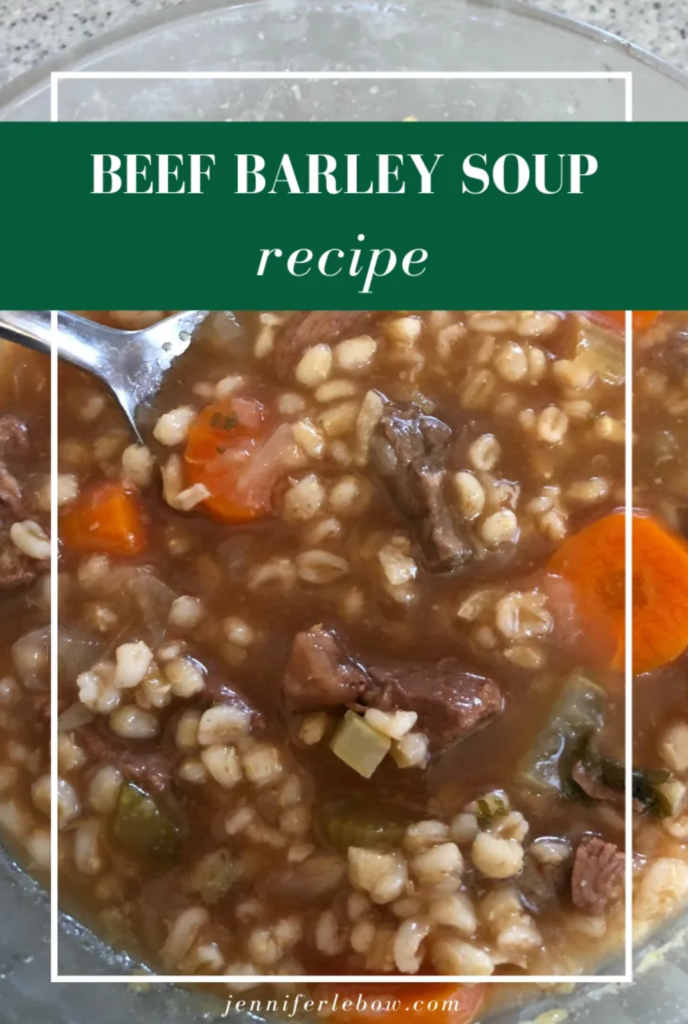 Jen LeBow's Beef Barley Soup
This recipe is adapted from a Fine Cooking recipe by Joan Velush designed for a slow cooker.
Heat 3 T EVOO on medium in large pot.
Add 2 lbs. chuck roast, cut into bite sized pieces.
Cook until browned and remove meat from pot.
Add to pot:
2 large carrots, diced
2 ribs celery, diced
Cook til carrots are tender, about 8-10 minutes.
Add 4 cloves garlic, minced and cook 1 minute.
Add ¼ cup white wine.
Turn to low.
Add:
Meat
8 cups chicken broth
¾ cups pearl barley
3 T tomato paste
2 T beef bullion paste
2 bay leaves
1 t rosemary
Salt and pepper to taste
Bring to gentle boil and simmer, covered, about 30 minutes.
Add 1/3 cup minced parsley