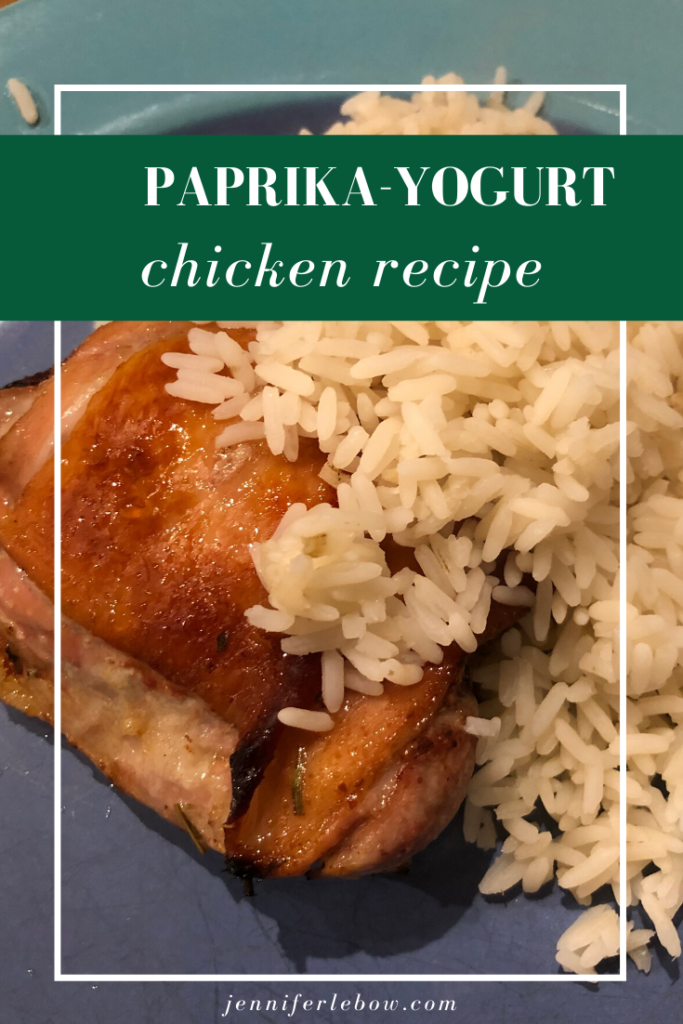 Jen LeBow's Yogurt Chicken Recipe
Preheat oven to 400°.
Place 5-6 chicken thighs, bone-in, in a baking pan and poke it all over with a fork.
In a bowl, mix:
2/3 cup plain yogurt (Greek is best)
¼ cup white wine
2 crushed garlic cloves
1 T Dijon mustard
1 T chive or scallion
2 t paprika
Salt and pepper
Pour the sauce over the chicken and bake 30-40 minutes, until chicken is cooked through. The sauce goes very well over rice.